4 Ways to Wear a Navy Suit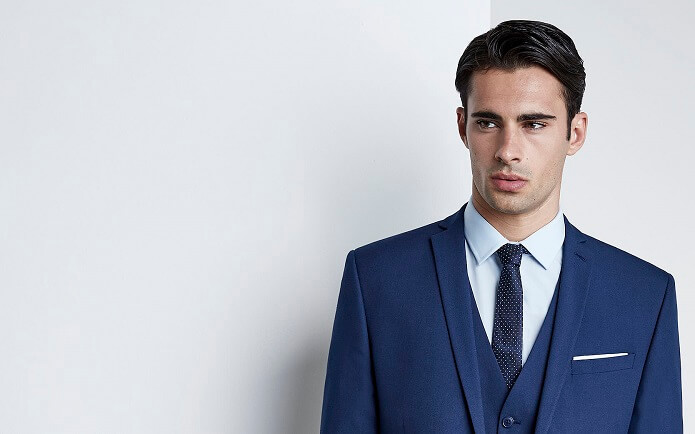 Today we're talking navy suits.

A navy suit is a must-have in any man's wardrobe. Ideal for the office, a special occasion, or night out on the town. This is how you get the most out of your navy suit...

First things first, invest in a good quality suit.
Formal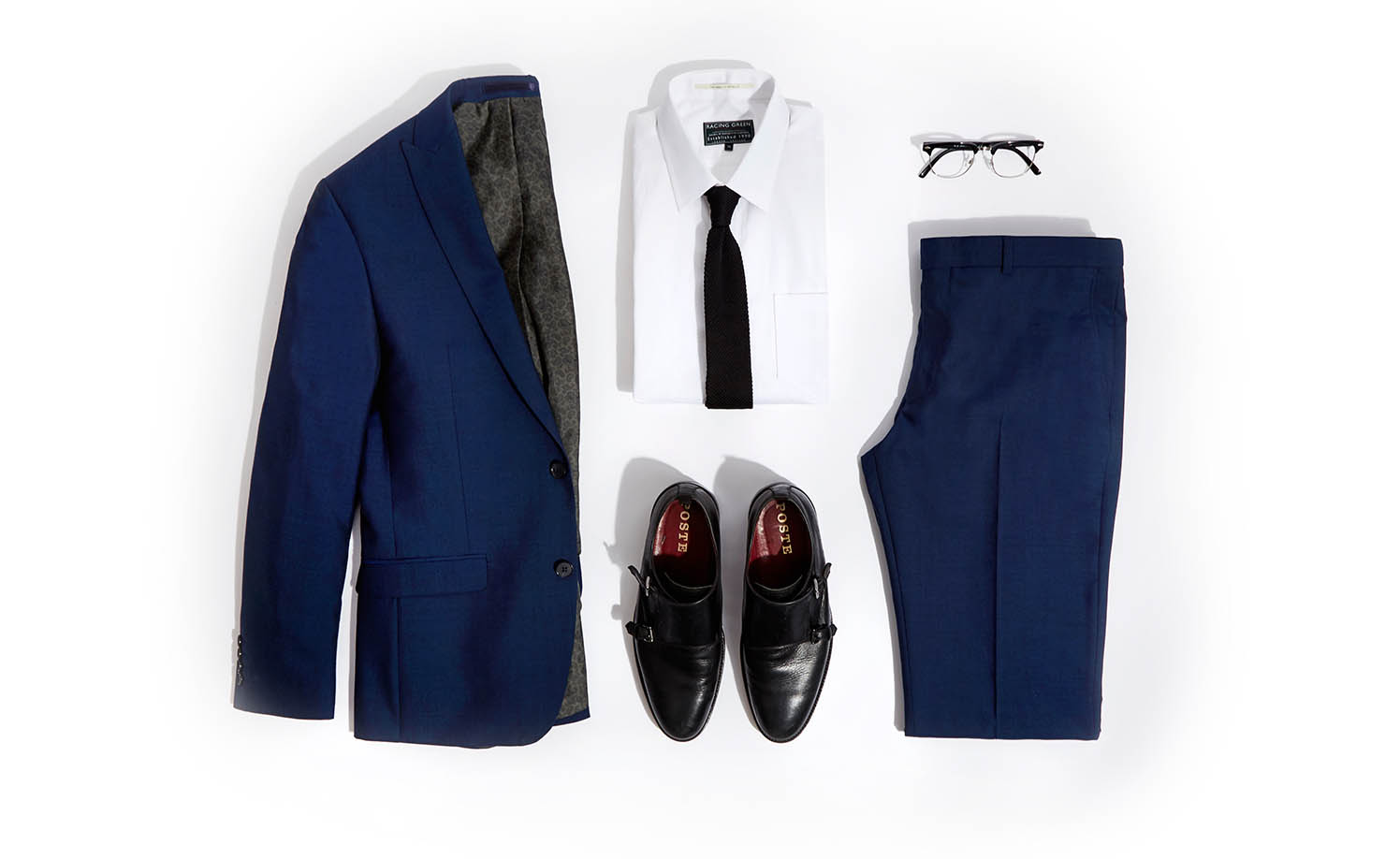 Look 1 is all about sophistication. Wear the navy slim fit suit and co-ordinating waistcoat with a plain shirt and classic black tie. Add a dash of personality with some quirky cufflinks, a pair of black monkstraps and you're good to go.
Weekend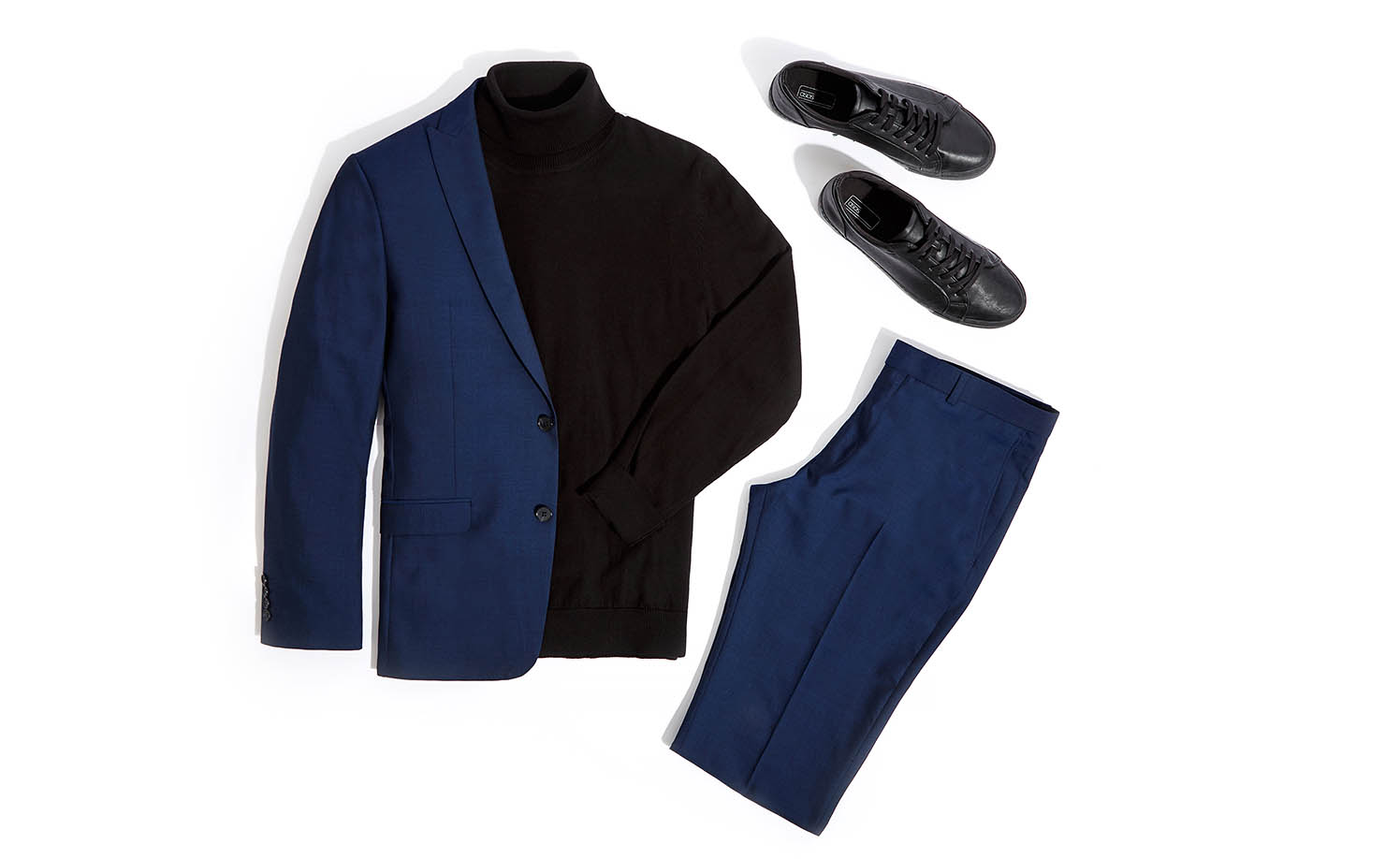 Want to start wearing more suits in your downtime? Look 2 is the one for you. It's all about dressing down your tailoring for a sharp, effortless look.

Let's start with the top half. Opt for a black polo neck jumper, it will slot perfectly into your wardrobe and is the ideal extra layer for under your suit jacket this winter.

Tailoring and trainers makes for the perfect combination. Keep them minimalistic, black is a good place to start.
Smart Casual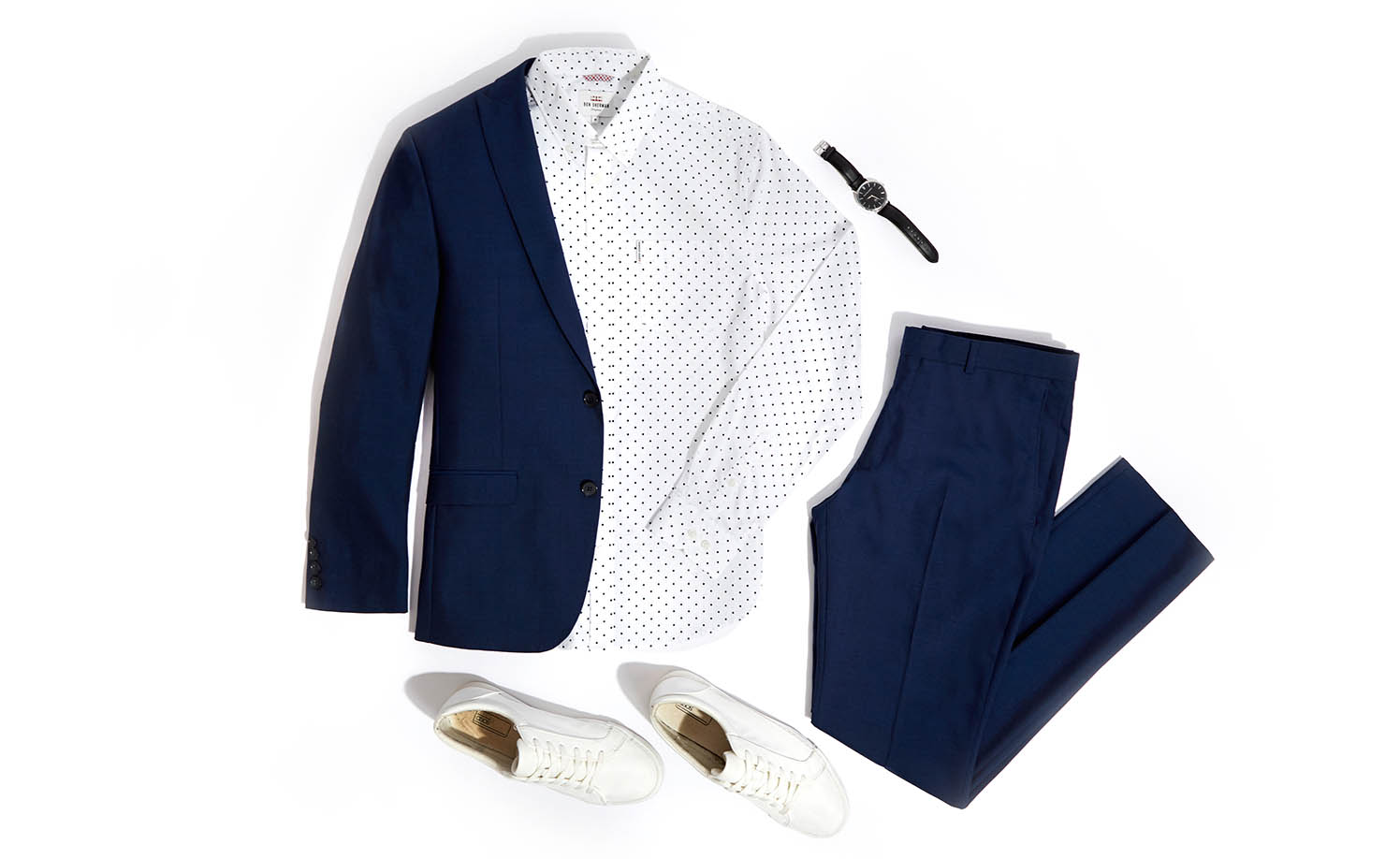 For this look, forget the tie and waistcoat. Focus more on your shirt and trainers. Opt for a white polka dot shirt and some white leather trainers to add the finishing touch to your smart casual look.
Business Casual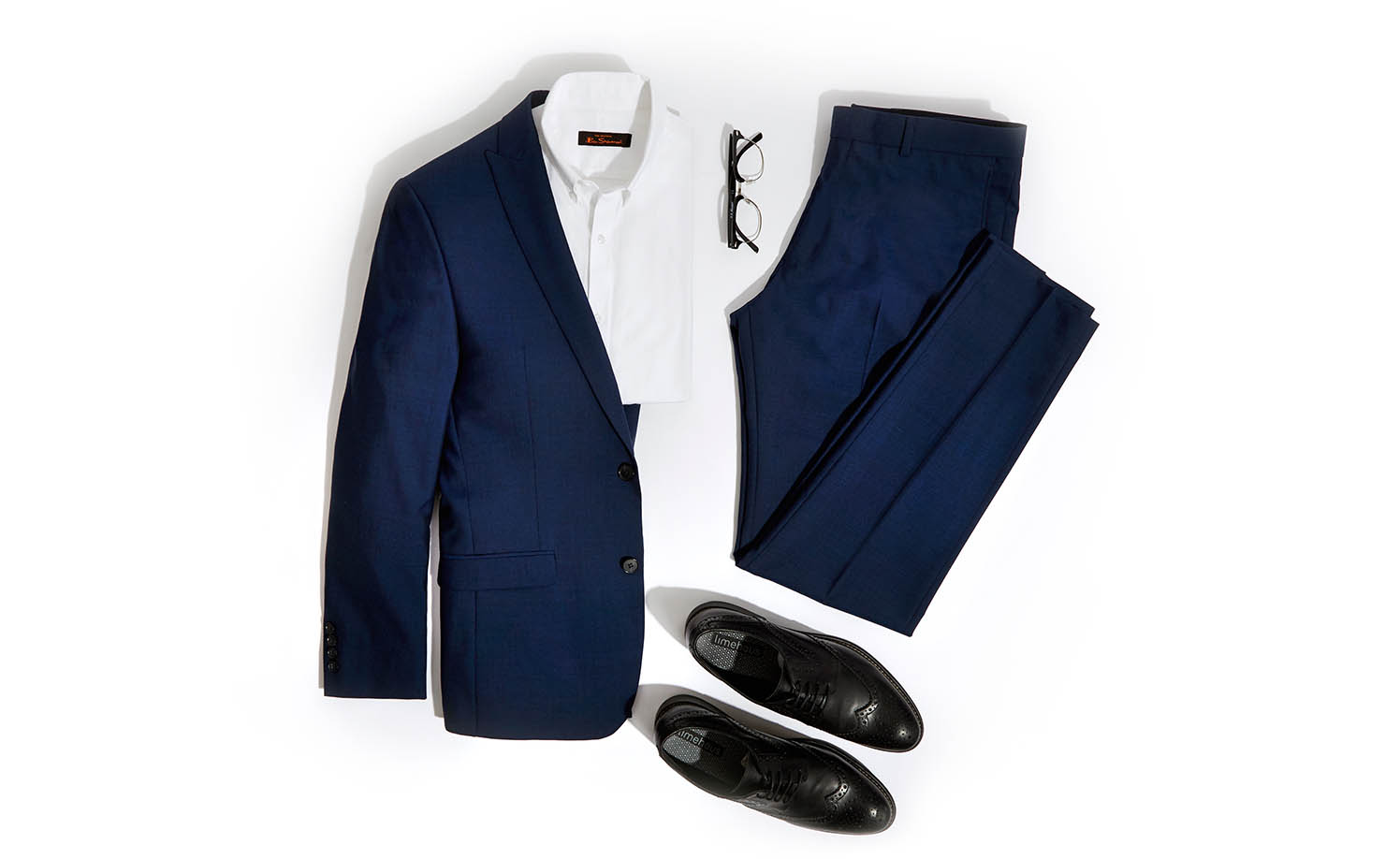 Want to refresh your office wardrobe? Remove the tie and keep it minimalistic with a fresh white shirt and some black brogues. To add some extra character, choose a pair of clear lens wayfarer glasses.