Horse Racing Season is under starter's orders! It's no secret that race day is the perfect excuse to dress up and have fun with friends; a few drinks, a few bets and your finest suit will give a great taste of the sophisticated.
However, whether it's a trip to Ascot, or the famous Grand National dress code for Aintree Races, the suit is what makes the man and makes your best impression.
Are you asking yourself what to wear for Grand National 2019? For the best men's style at the racecourse, read on…
Race Day dress codes are based upon timeless traditions of the British gentleman – so the natural choices, for many, are blacks, navys and greys; these traditional
men's suit
styles give a great formal statement for any occasion. The natural choice to start off our Men's race day style guide has to be the range of
Scott & Taylor Occasions
suits; with a trio of fits and colours that mesh beautifully with race day tradition.
Classic Men's Race Day Suits
This sophisticated, flexible and versatile men's race day suit is a stylish addition to any wardrobe; ideal for the Cheltenham Festival or the renowned York Races.
Fashion Race Day Suits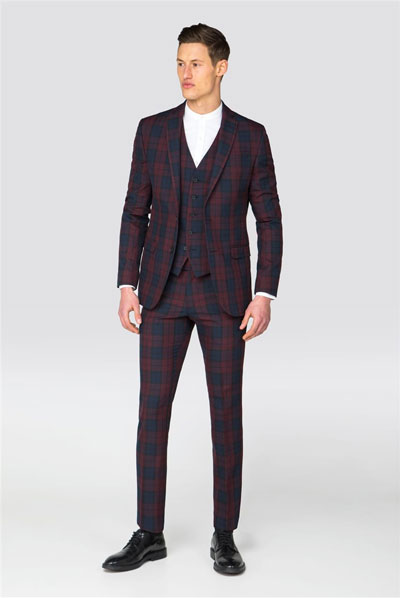 For the younger racegoer, try a sleek, rakish Limehaus profile, with standout suits in fashionable slim and skinny fits that are sure to turn heads – including our signature raspberry pick & pick
pink suit
, or the ever-popular blue & plum check. Check out all our
pink suits
.
Country Tweed Race Day Suits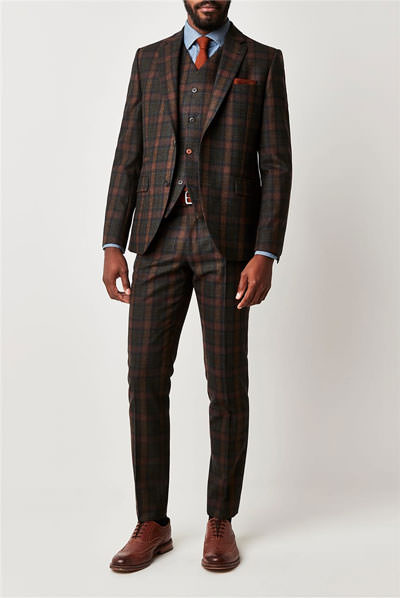 Of course, these classic city looks are an enduring style for any occasion. But for many, race day requires something different entirely – a country style tweed or checked pattern may well be more fitting if you're surrounded by horses and greenery like Aintree Races 2019.
If this sounds like your perfect Race Day dress code, Gibson London and Marc Darcy are the must have brands to provide a mark of the British nobleman. With statement checks, high quality fabrics and a real Best of British look, Gibson London and Marc Darcy feature an unbeatable selection for the 2019 Grand National dress code.
Of course, Men's Race Day Style isn't just about the jacket and trousers. Don't forget to pick out your perfect shirt.
Men's Formal Shirts for Race Day
And where there's a shirt, there should be cufflinks. Browse our range of stylish cufflinks now, and add that finishing flair to your men's race day outfit.
Men's Cufflinks for Race Day
The tie is also, of course, an essential component of the Race Day dress code.
Men's Ties for Race Day
Whatever the look, and whatever the festival – take a look at the Suit Direct Race Day selection now, and suit up in your finest for less.
Race Day Suits from Suit Direct
What should men wear at race day? We think the only answer is Suit Direct!