Perfectly groomed
Leave it to us to get you perfectly suited for the big day! Shop impeccable tailoring from some of the UK's top formalwear brands, and you'll look and feel your best when it matters most. Check out our extensive range of styles, fits and fabrics and you're sure to find something you'll love! Mix and match or pick up a full three-piece in just a few clicks. From premium suiting to shoes and accessories, we've got everything you need all in one place!
Best dressed guest
Are you a guest seeking to impress? Once you've got the dress code sussed, there's only one place to go – shop your full wedding look at Suit Direct! Browse our huge selection of menswear all in one place, whether you need an opulent black-tie look or have been assigned a laid-back casual vibe, we've got these and everything in-between!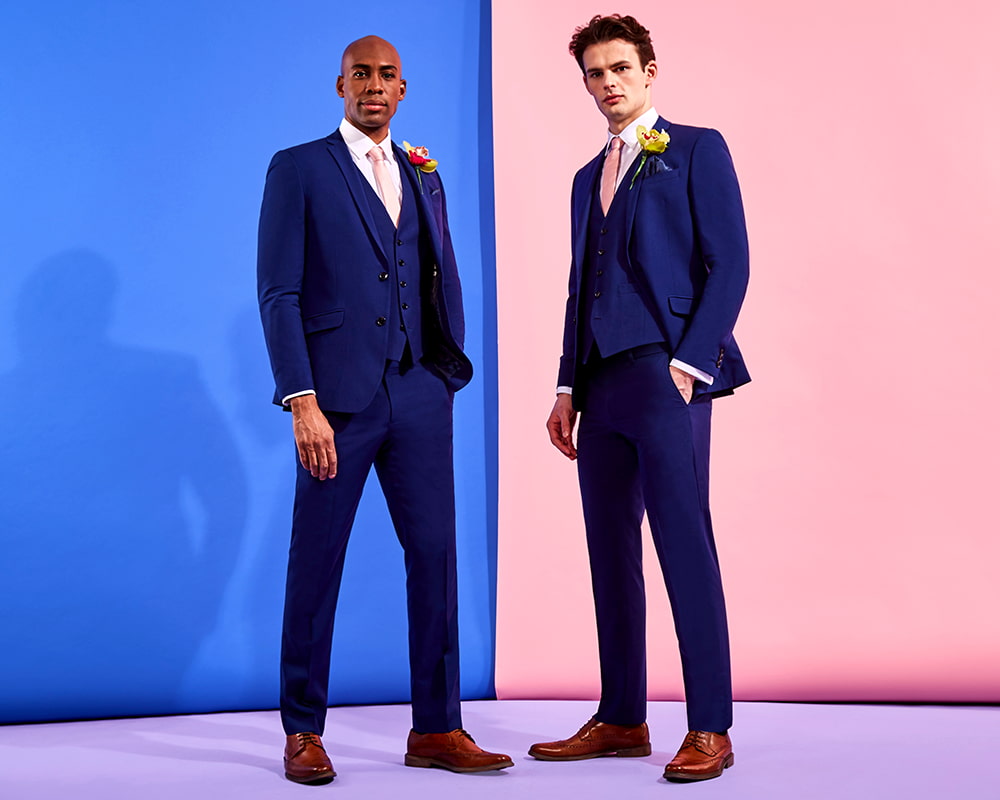 Book your 1-2-1 Styling Appointment
Need a more hands-on approach? Use our store locator to find your local Suit Direct and book in for a 1-1 appointment at a time that suits you. Our friendly, knowledgeable staff will get you measured up, and talk you through your wedding day look with bespoke advice and inspiration.