CORONAVIRUS (COVID-19) INFORMATION FOR OUR CUSTOMERS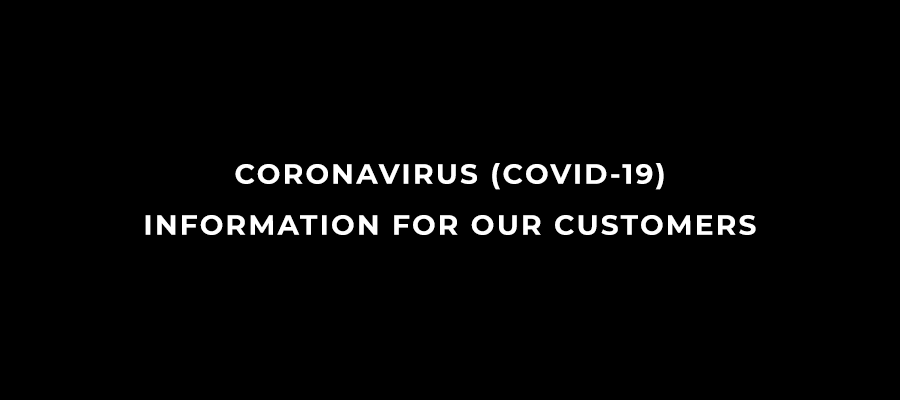 Please see below for how we are dealing with the current Coronavirus (COVID-19) pandemic in order to keep our customers and staff safe.
Are your stores open?
As per recent government guidelines, non-essential stores in the UK are closed from 05/01/2021 as the country prepares for another lockdown. All of our Suit Direct retail stores are temporarily closed, however, you can still use our online store to shop.
Will my order arrive?
Orders may take longer to arrive than usual at the moment. Please allow 2 - 6 working days for Standard Delivery. However, we do offer a Next Day option should you need your package sooner. Please see our Delivery & Returns Page for more information.

If you have received a dispatch notification for your order, then you will still receive your order within the timeframe you have been given. Please check your Hermes or UPS tracking information for more information.

If you haven't selected a safe place then our couriers will leave the parcel at your property, even where there is somebody present, in order to maintain safe distancing. A photo will be taken which is included in your delivery notification email.

Our couriers have also temporarily withdrawn the need for signatures to avoid unnecessary contact. Should a signature have been required the customer will need to give their name whilst the courier stands at least two meters away.
What steps have you put in place with your warehouse staff?
The safety and wellbeing of our warehouse colleagues is paramount. We have reduced the number of personnel working at any one time to ensure our colleagues are able to maintain safe distancing whilst preparing your parcel for you. We're following all government advice and have increased the frequency with which surfaces are cleaned and ensured all colleagues have access to handwashing facilities and hand sanitisers regularly during their working day.
Do you still have staff in the office?
All office-based staff are currently working from home.
Will there be a delay in delivering my parcel?
Our warehouse is currently unable to process orders on weekends so there may be some delays in us shipping out your order. Due to a high volume of orders, we are currently experiencing a delay on UPS orders. Please refer to the tracking information you receive with your order confirmation for further information.
What can I do if I'm self-isolating and can't return my order?
Returns have been extended so that you now have up to 60 days from delivery to return your package for a full refund.
Please note: returns may take longer to process at this point in time. Please contact our customer services if you have any concerns.
If I have a query, what should I do?
Our Customer Services team are unable to take phone calls at this time but will be able to respond to any queries regarding your order via email. Please contact [email protected] with any enquiries and someone will get back to you as soon as possible.
Back to Blog