What to Wear to the Races - for Men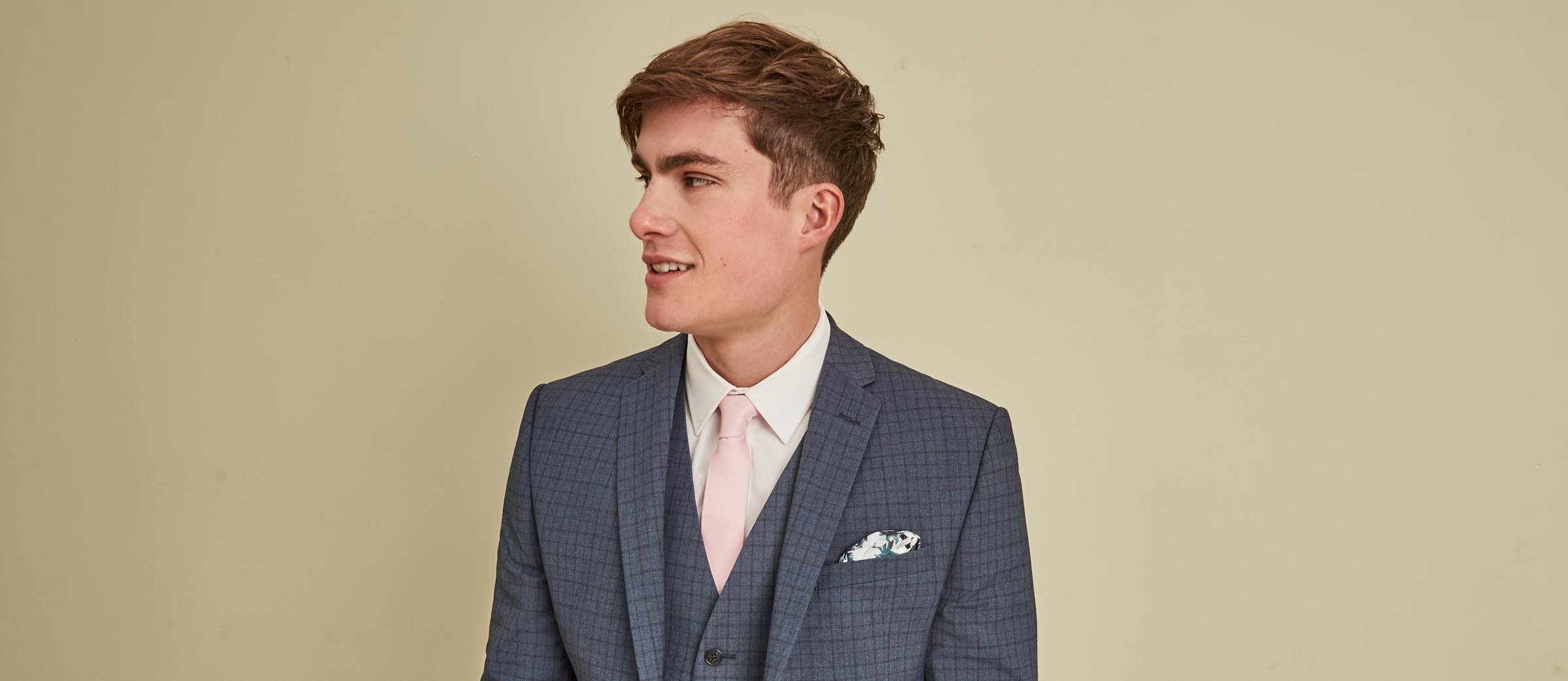 The races as we know it has become a highly anticipated summer event where people dress their best to bet on horse racing. This is one of the few events of the year where men make as much effort as women with race days such as The Grand National being as much of a fashion event as it is a sporting spectacle!
At Suit Direct, our favourite season is of course race season. There are few occasions where men have the opportunity to go all out with their outfits.
Dressing for the races in 2018 is all about confidence, we're here to provide some tips on what to wear, and how to take men's races style to the next level. Whether you are going all out and buying a new
race day suit
, or want to jazz up the suit you already have, below covers it all.
Dress Codes
Men's dress code for the races are far more relaxed than they used to be; not long ago you wouldn't dream of getting into the stands without a suit and even hat. Now is a little bit different, but hey, the tradition still stands and the races is one of the few occasions where going overboard with style is welcomed.
When asking yourself what to wear for the races, the answer should always be dress to impress. Your first point of call when planning your races outfit is to check the dress code, here are a few for upcoming race days:
Epsom doesn't have a strict dress code but you are encouraged to wear a shirt and smart shoes at the very least. This being said, no sleeveless tops, no flip flops, and no torn jeans.
Grand National has no official dress code, but if you go casual, you will stand out against the Liverpudlians that are known for their efforts in grandiose style, we suggest going as over the top as possible for this event.
Brighton races suggests you adopt a smart/casual attire; jeans and trainers are permitted so we suggest pairing jeans with a tweed jacket.
At Chester races, the hospitality enclosures demand a full suit with collared shirt and tie. Here you don't want to dress flamboyant, you want to dress sophisticated.
Rippon races expects all men to wear collared shirt, smart trousers, and suit shoes. We recommend ditching the jacket here and wearing a waistcoat over your shirt for a comfortable yet smart outfit.
Going smart is always the best option at the races. Even when there is no dress code, put your suit on anyway! It's one of the most social events of the season so why go casual? To make things easy, we have put together different style ideas to suit your personality.
The Minimalist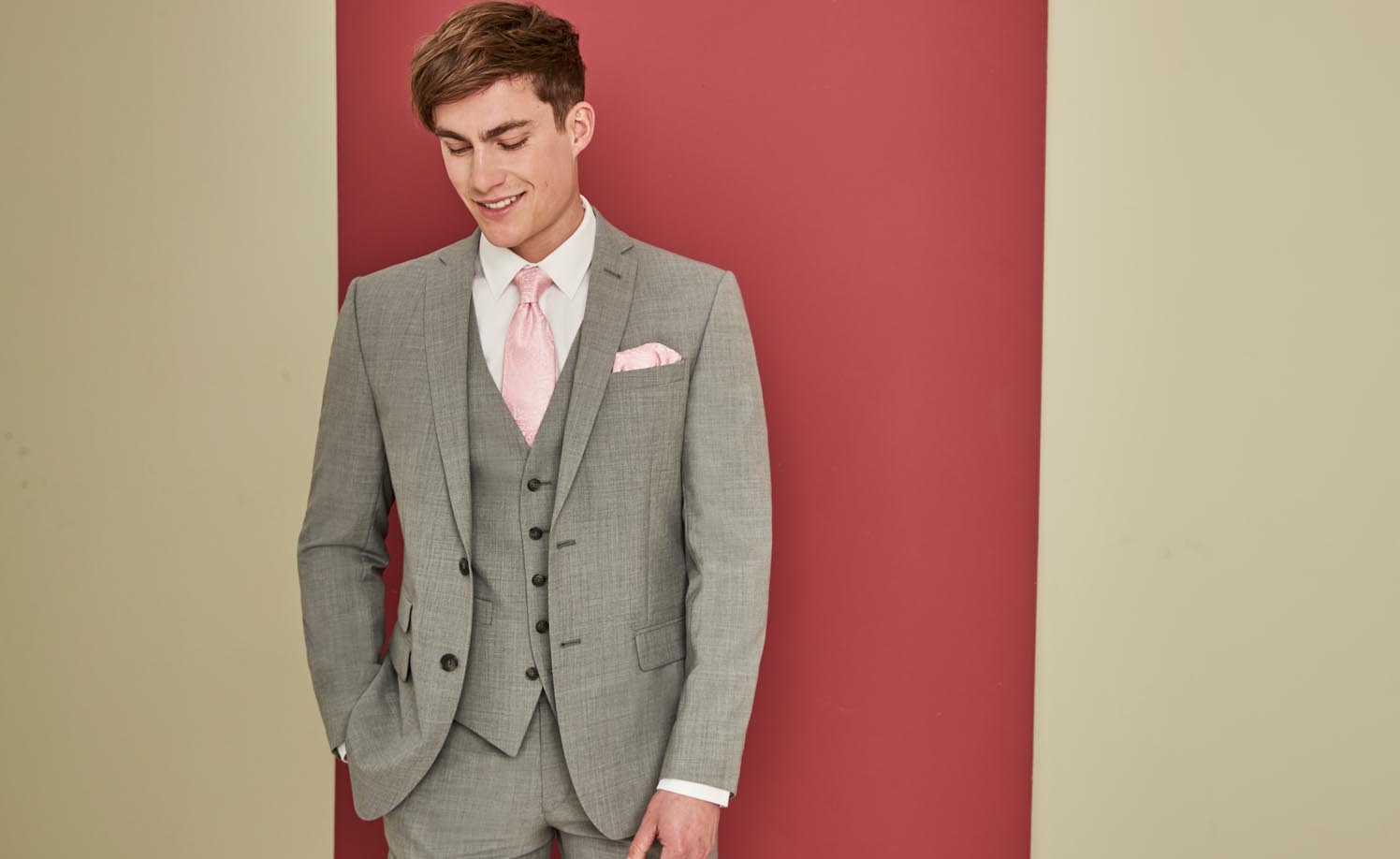 If you're not one to stand out, the best races outfit would be a contemporary suit in black, grey, or pinstripe. Suits like this don't jump out but will definitely make you look the part. Make sure this look fits pey. For a classic look, we suggest a white shirt with burgundy tie , or for something more playful, a patterned shirt under your jacket will look strong.

Another tip for your minimalist suit is, don't wear a tuxedo. Races aren't the right event for a tuxedo and dinner jackets are too heavy for summer.
Blue suit
The blue suit is a classic and great if you're on a budget. Navy is a cheap race suit because it is so versatile; you either have one in your wardrobe, or you can get one for around the £100 mark here. Don't feel boring putting on navy for the races because there are things you can do to take this suit from day-at-the-office to suave and sophisticated.

Navy suits at the races need something a bit more playful, so experiment with pink shirt and navy tie combo with a matching pocket square. Pocket squares are a must with navy suits but you can even pull your chest pocket inside out if you want a pocket square to match your jacket lining. Matching formal shoes to consider here are black, brown, and burgundy.
Tweed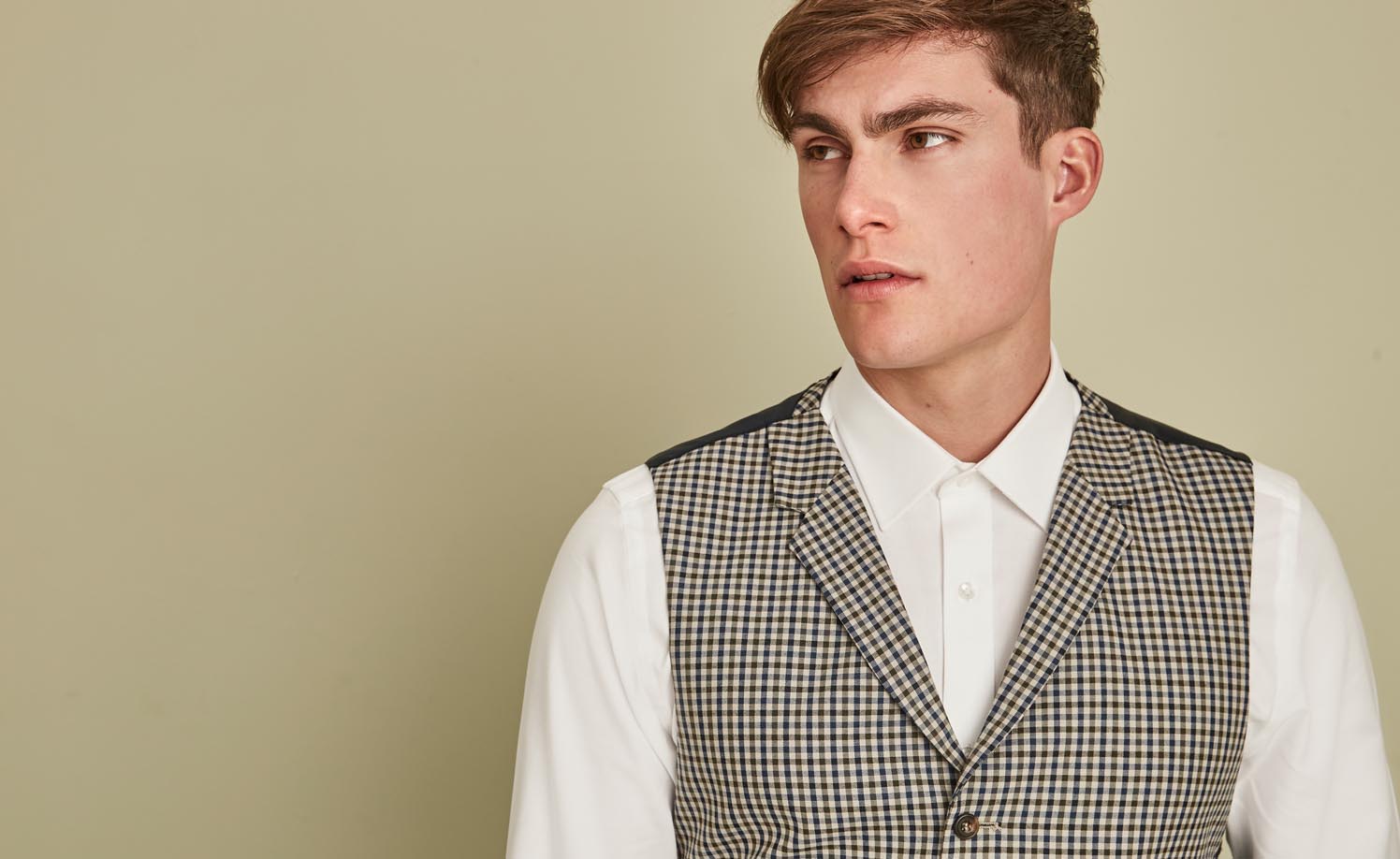 Tweed suits are a risk in summer, it is a naturally heavy fabric so be sure to do a weather check before committing! If you are keen to wear tweed in the summer, go for a waistcoat instead which is lighter, and a matching jacket can be worn later at night when its cooler.
For tweed, grey is a great option as it is contemporary, cool, and smart.
Playful
The races is a day for dressing all the way up, if you are one to wear bright colours and bold patterns, go for a linen suit; lightweight, breathable, and above all comfortable. If linen suits aren't for you, wear a three piece so you can at least abandon the jacket if the sun is shining. If you are looking for a statement races outfit, we recommend a bold suit paired with white shirt and bow tie.

For tweed, grey is a great option as it is contemporary, cool, and smart.
Accessories
Plain suits need a pocket square but check suits don't
Bold socks make for a fun feature and a good conversation starter
Sunglasses are essential
bow ties are a nice change from standard ties especially if you work in an office, if it is really warm, abandon the tie all together and unbutton the top two buttons on your shirt
Plain suits need a pocket square but check suits don't
Plain suits need a pocket square but check suits don't
Footwear
We all want to wear fantastic cotton or linen suits, they're necessary for topping off your look. But you will be standing up all day so be sure to break them in first.
Your footwear colour guide
For more advice on what to wear to your big occasions, like us on Facebook where we share tips on how men should dress!