How to Dress for the Races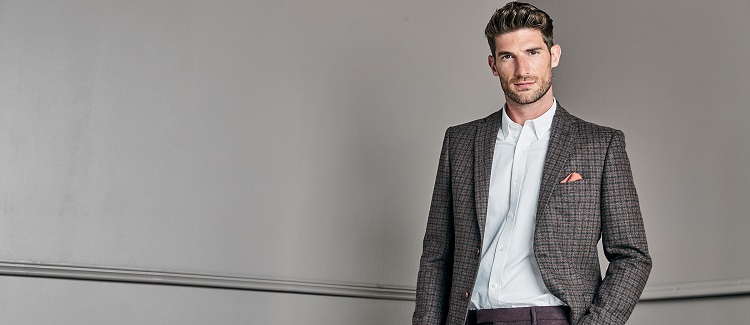 If you're going to the races then it's important to make sure you pick a winner when planning your outfit. With our handy guide to what to wear to the races, you'll be coming first place in the style stakes.
For many fixtures, these days the formality rules have been relaxed, so don't worry too much about having a full three-piece suit. The races are an ideal opportunity to really showcase your individual style and stand out from the crowd, looking your sharpest in a head turning suit ensemble.
Here's how to be this year's front-runner with Suit Direct:
Stand Out from the Crowd with Accessories
Whether it's stylish pocket squares, detailed pins or cufflinks, adding those little personal touches to your suit will really define your personal style and make sure that your look is thought out and on trend, without just looking like all the other guys. Belts really matter at the races, as the buckle is going to be exposed all day so if you have a designer belt, now is the time to really show it off.
Mix it Up
Swap your smart shoes for a stylish loafer or a brogue for a look that's much more modern and contemporary. Unless you're in the Royal Box at Ascot, there's so much more flexibility now when it comes to dressing for the races and mixing up your shoe game is a great way to show off your individual style. Instead of sticking to standard navy, grey and black suits, why not go for a bold print, on trend check or even stripes to really turn heads.
Co-ordinate with your Partner
If you're heading to the tracks this weekend with a partner it's the ideal opportunity to co-ordinate your outfits to make a real couple style statement. Pick out a matching coloured tie and pocket square to nail couple co-ordination or make sure your suit doesn't clash with their outfit at least.
Lose the Jacket
Now, a shirt and tie is just as acceptable in most of the stands as a full suit so don't be afraid to ditch the jacket. A shirt and chino trousers can look really smart and formal and gives you more choice to make a more stylish shirt choice as you'll be able to have it on show all day rather than hid under a jacket.
Follow these tips and you'll be top of the style tracks next time you go to the races. Before ordering your suit, be sure to take a look at our new fit guide (link to fit guide when live), designed to help you pick the right suit to match your frame and style!