Should you wear a cravat or a tie with your wedding suit?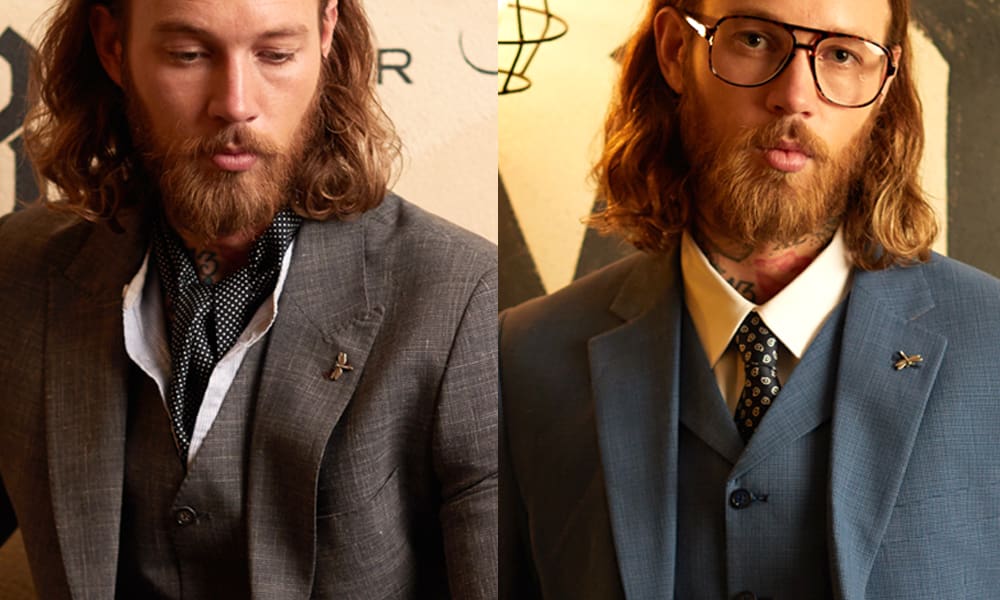 When you're pulling together an outfit for your next wedding appointment, attention quickly turns to the fundamentals of your men's suit.

The jacket, suit trouser and waistcoat certainly are important to get right; everything from fit and colour to fabric and style.

Making sure your shirt fits properly is important too, while footwear is another element you simply can't afford to ignore.

But other elements are equally important and it's often in the accessorising where an outfit's potential can truly be realised.

In this article we'll talk about neckwear - and specifically, whether you should wear a cravat or a tie with your wedding suit.


The tie

There are lots of opportunities to impress with the tie that you wear.

The right colour can help complete a seasonal look or turn a traditional outfit into something that's distinct and unique to you.

If you are wearing a blue wedding suit then a yellow or pink tie can complete a classic summer outfit.

You may also consider a black tie for something a little more modern and this would be best paired with a black shoe.

It's also important to think about the style and fabric of your tie.

A skinny tie will complement a slimmer fitting suit and works best on a more slender frame, while a broader tie offers a more traditional option.

And while a plain coloured tie is the safest option, you may also consider patterned designs if you are eager to turn heads.

A floral pink tie provides the perfect complement to a blue wedding suit, while stripes can also add a hint of sophistication to your outfit.

You will most commonly see neckties at weddings, though black-tie dress codes dictate that men must wear a bow tie.

Bow ties are best worn with black tuxedo suits and dinner suits, although a midnight blue and burgundy are two of the sharp alternatives available.


The cravat

While a tie transcends men's suiting and can be spotted just as often in an office environment, it's most common for cravats to be worn at weddings.

The cravat is another neckwear staple that helps complement traditional wedding styles and is often worn by the groom, best men and ushers.

A choreographed theme featuring a coloured cravat can produce a perfect wedding day photograph.

And because they are only generally spotted at weddings, there's just something extra special about a cravat.

Where colour is concerned, the rules are very similar to the tie, although black is best avoided completely here.

Paler shades suit a summer event, while bolder and brighter colours are much more evergreen and would work perfectly at any time of year.

It's also possible to create an autumnal vibe by working with darker greens and a burnt orange, though it's important once again to ensure that the colour matches the suit.


Which is best for me?

Both the cravat and tie are adaptable to suit a range of matrimonial occasions and each delivers its own high level of formality.

Traditionally speaking, the cravat is best reserved for the groom and those closest to the couple, while the tie is a more general staple that can be worn by any guest.

And while there are no hard and fast rules to follow, the cravat in particular can help provide a useful visual distinction on the day.


Back to Blog