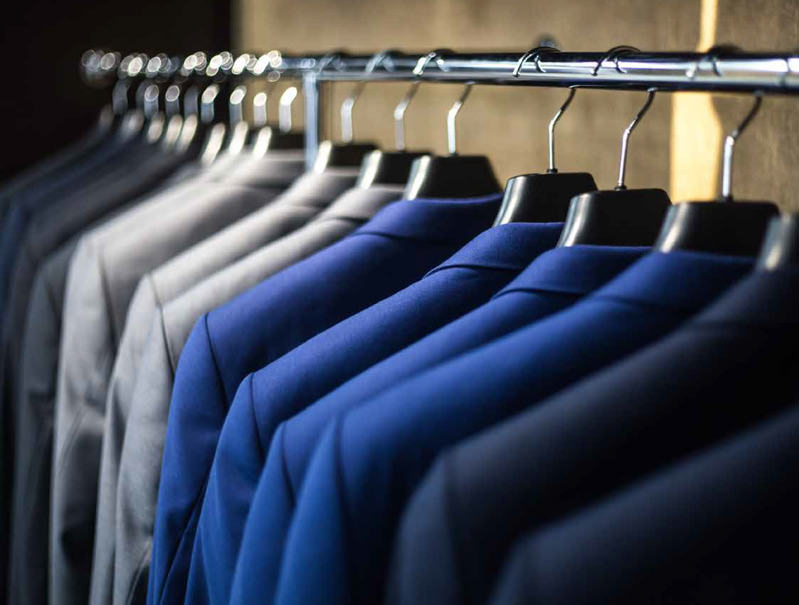 Thankfully it's no longer mandatory in most workplaces to wear a business suit, shirt and tie every day. This means we can get creative with our office outfits, add some couture to the corporate look and find the perfect balance between casual and confident.

However, alongside this new found fashion freedom can come the temptation to get lazy with your office wear. If you're not careful, every day can become casual Friday and you can all but disappear in a sea of rolled up sleeves, loose ties and dress down jeans.

With first impressions counting for so much these days, it's never been more important to make yourself seen so we've put together a guide to help you stay on top of your workwear and stand out at the office.
The Clothes Make the Man
Letting your office style slip can have a significant effect on your mood and productivity at work which can then can make it hard to enjoy your time off. If you're struggling to concentrate or lacking your usual confidence, refreshing your workwear is an easy way to put some personality back into your professionalism.

Multiple psychological studies have proven that dressing to impress at work can give your attitude and ambition a huge boost. Dressing well not only makes you feel head and shoulders above your colleagues and calm and collected in front of your clients, it send a clear message to them too, earning you the respect and appreciation that you deserve.
Choices, Choices…
With so many office outfit options available, it's easy to personalise your look so that you stand out whether you're at your desk, on site or out for a drink after work.

Striking the right balance between business and casual is key; you want to look smart but not look out of place amongst your colleagues. Think about whether you'd feel more confident at work in a classic three piece suit or whether you'd appreciate the more contemporary flexibility that comes with single and double breasted jackets. Then, make sure that your suit fits well as a tight jacket or flapping trousers can quickly undo all your hard work.

When you've nailed your suit, it's important that your shirt is complementary. Whether you opt for a more formal button down with a double breasted jacket or a casual alternative such as a jumper or roll neck with a more relaxed single breasted jacket, a solid, simple shirt will always complement a complex, textured suit whilst more colourful or patterned shirts should only be worn with the subtlest of suits. You want to be standing out at work for the right reasons, remember.
Don't get Tied up
A great way to set yourself apart from the rest of the office is your choice of tie. Whether you go for a classic silk tie, a more contemporary kitted one or a bold, statement option, it too should complement your overall look without dominating or clashing with your suit or your shirt. Don't forget that wearing no tie at all can be just as effective, freeing up your top buttons to give a sharp suit a casual edge.
An Eye for Detail
An all too common mistake in office attire is the wrong shoes with the right outfit. It's an unwritten rule that a black suit requires black suit shoes, but if you're wearing grey or blue, why not try a pair in brown or even burgundy? Alternatively, try swapping out your formal men's brogues altogether for monk straps or even some clean, minimal trainers.

Sometimes the smallest details can have the biggest impact. Fine tune your office outfit with personal touches like pocket squares, overcoats, bags and even umbrellas. A smart wristwatch can complete a look and carries a lot more class than reaching for your phone to check the time.

Finally, standing out at work is not just about what you wear. Once you've got your outfit sorted, treat yourself to a sharp haircut and a beard trim if necessary to make sure you turn heads the next time you hit the office.