Whether you have a walk-in-wardrobe, a rail, or a floordrobe, the UK is spending more than ever on online shopping with millions of outfit options at our fingertips. We spend an average of £919.46 a year on updating our wardrobe, with the most spent on outfits for a date, for the gym and for work.
So, here at Suit Direct, we thought we'd dig a little deeper into the habits of British shoppers to see what we're buying, and how much we're willing to spend to get an outfit just right.
With a hefty 2,000 people surveyed, we found out that more than a third of the UK have argued with their partner about buying men's clothes (sound familiar?), with more men than women admitting to getting into trouble with their other halves because of their shopping habits.
Social media proved to be a major player in our purchasing habits with 5% of Brits buying clothes to look good on social media, while almost one in 10 admitted to making a purchase after being persuaded by an influencer online.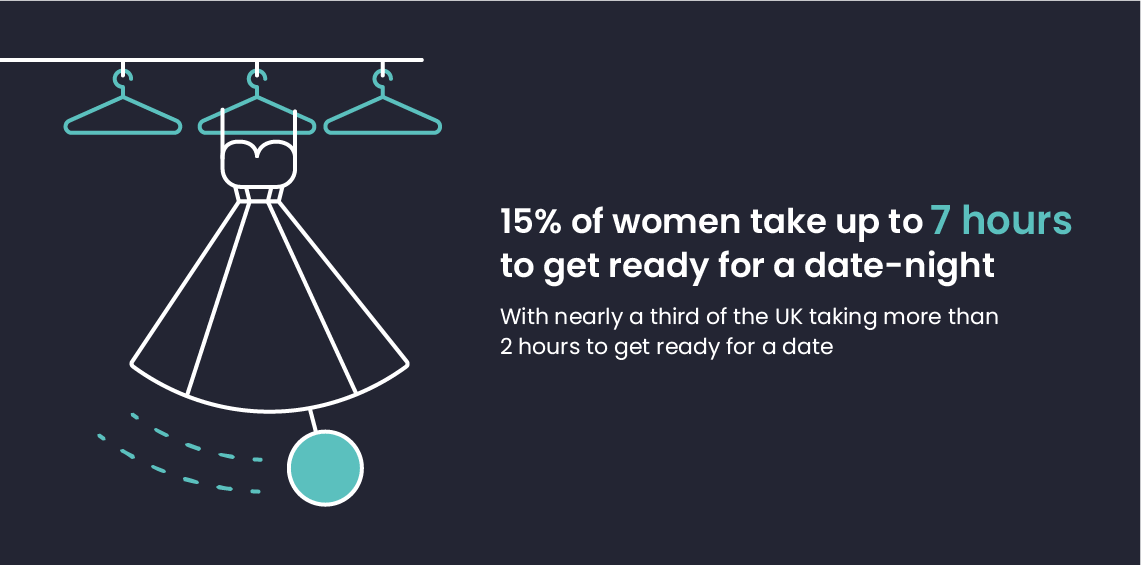 Interestingly, those from Yorkshire, Humberside and the North East spend the longest getting ready for social and leisure activities. However, when asked about how long they take to get ready for work, they proved to be one of the quickest with an average time of 20 minutes.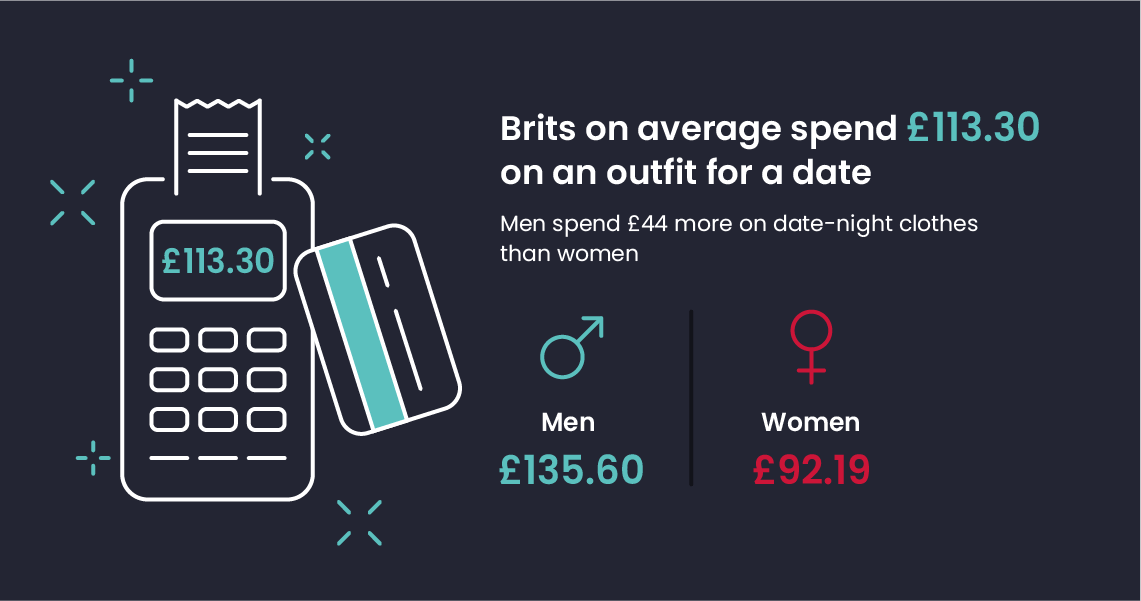 Date Night
When it comes to dating, the field has never looked more stylish. From trainers to wedges, shirts to body-con dresses, we asked the nation what they want to see their date wearing and how much they're willing to spend to impress their date.
We found that Brits spend the most on a date-night outfit than for any other occasion, with £113.30 spent per outfit. Men spend £44 more on date-night clothes than women, averaging at £136 an outfit, of which £95 is spent on suits.
Suits are the most loved choice for this special occasion and are also one of the items we're least likely to return.
Shoppers in London, Birmingham, Edinburgh, Glasgow and Southampton spend the most on date-night and think a suit or a dress are the most attractive outfits. In direct contrast, people in Plymouth, Liverpool, Brighton, Bristol and Sheffield spend the least on their date-night clothes.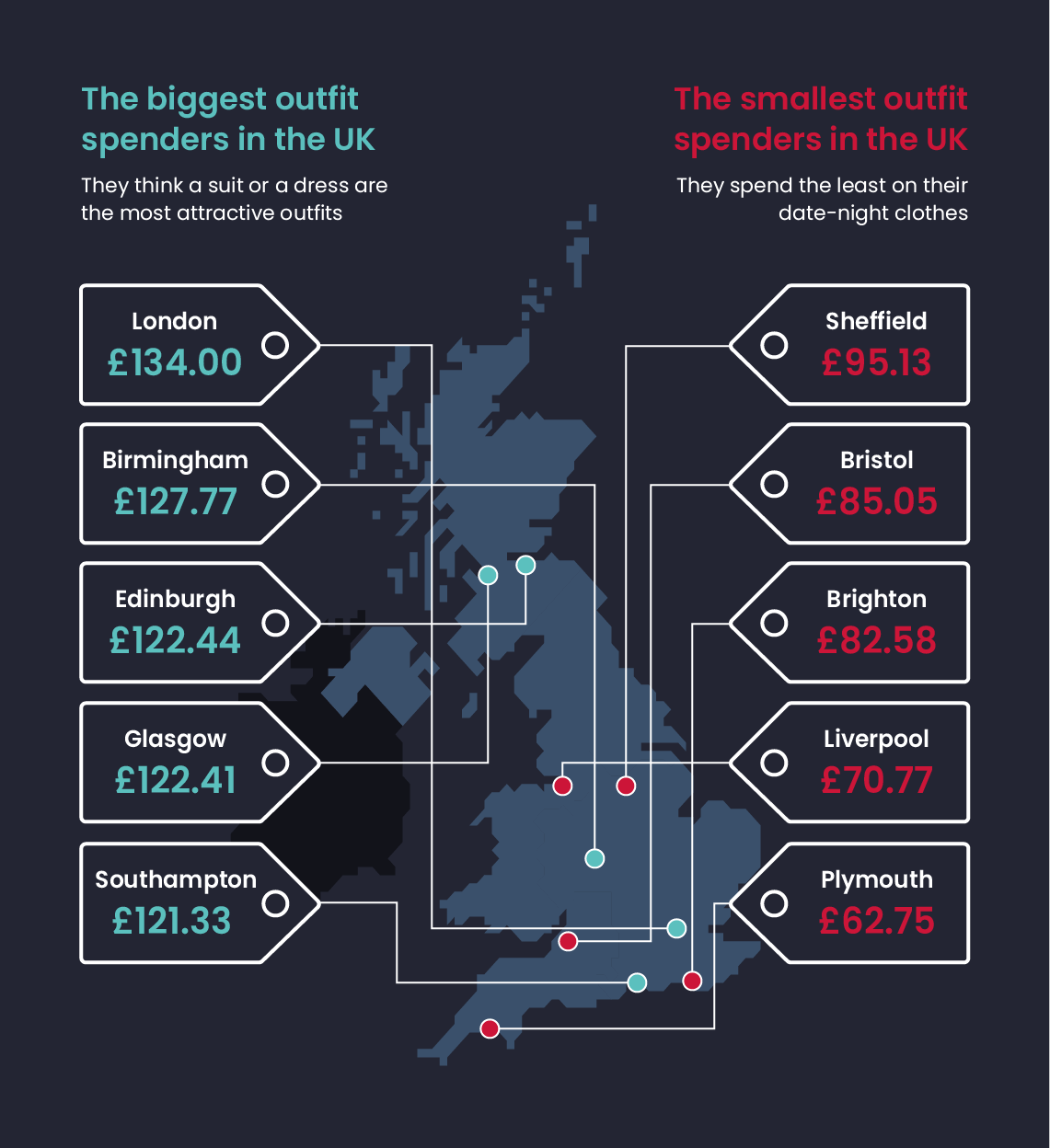 Work
When it comes to getting ready for work, we've found that women take 17 minutes on average, whereas men take 26 minutes – almost 10 minutes longer!
We also spend an average of £74.82 a year on work clothes - typically suits and smart trousers, with men spending £94.96 in comparison to £55.35 spent by women.
Early on in their career, generation Z spend the most on clothes for work at an average of £98.77 a year - which is £45.17 more than their parent's generation.
It's clear to see that despite the huge variety of outfits available, we're still picking suits and dresses for dates and work, a traditional choice that seems set to stay. Also, contrary to some beliefs, men are spending more money than women on clothes, and often take longer to get ready.