Wedding Suit Ideas and Styles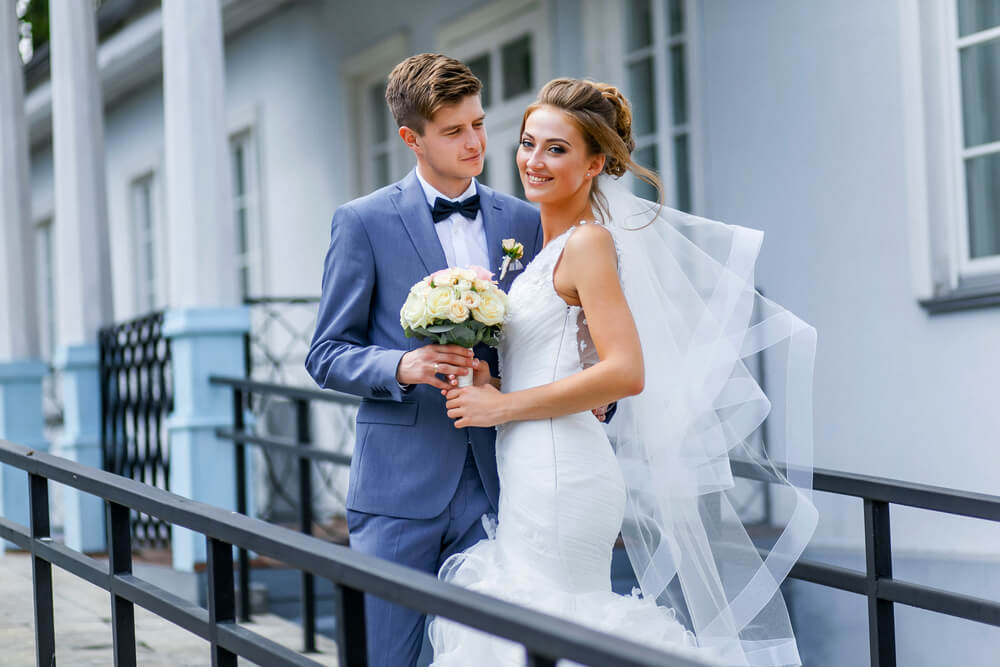 Wedding season is well and truly upon us and, just in case you needed one, that's a fantastic excuse to treat yourself to a new suit!
Obviously if you're the bridegroom then you need to fit in with your colour scheme. But even with that in mind, there's a mind-boggling choice of styles out there. Fortunately, all tastes can be satisfied, even if your budget is more lemonade than Laurent Perrier.
What's hot for 2021
With so many weddings affected by the pandemic, the trend for many ceremonies still leans towards the tiny. Less has been more, with extravagant church affairs replaced by small midweek ceremonies with a handful of guests.
Rather than having it all, couples have been making the most of what they can do until we can once again start planning dream weddings in Bali or huge celebrations at country hotels.
But a scaled-down ceremony certainly doesn't mean you can skimp on your finery. We take a look at some of the more popular styles on the market, whether you're a guest, an usher or the bridegroom himself.
Tweed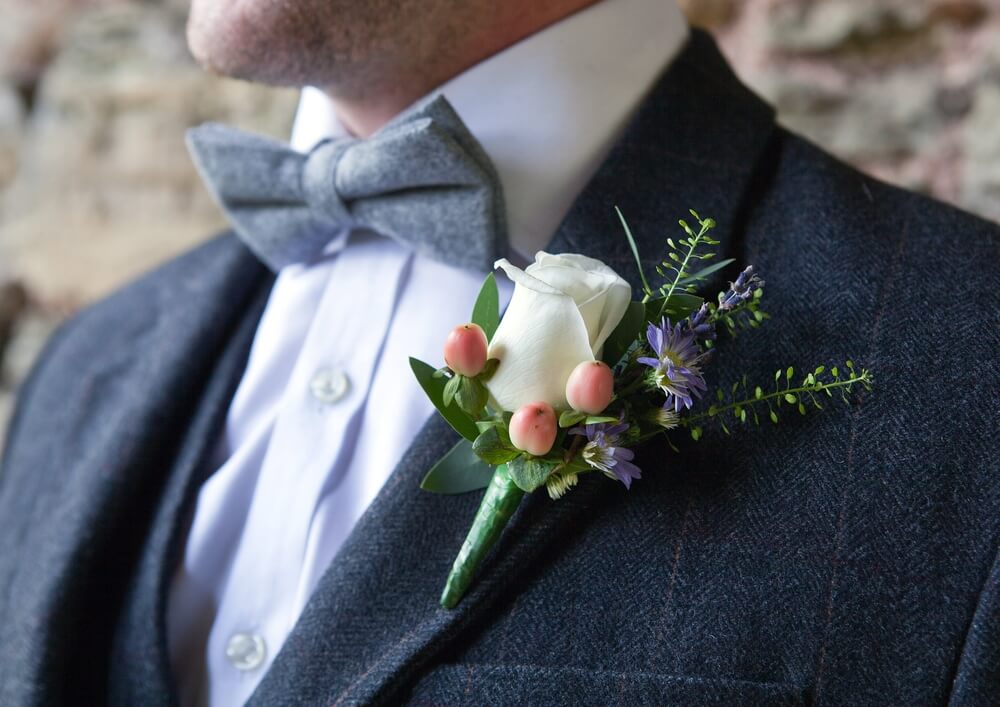 Tweed was the most popular trend in 2017 and its popularity is enduring. It's particularly popular for outdoor or rustic style weddings and is far more versatile than you might at first imagine. Today's styles are a far cry from the game fair chic you might imagine. It's an incredibly versatile look that can be dressed up for the big day but equally can be toned down for a day at the races or the cricket, whatever the season.
Today's tweed suits can include a subtle flash of colour, be that lemon, blue or burgundy. It's a fabric that takes the quintessential English gentleman and gives him a dash of flair whether you go for a statement look or something more subtle. Check out the Jenson blue check tailored fit three-piece from Marc Darcy or this Ben Sherman slim fit creation in blue and orange check.
Tuxedo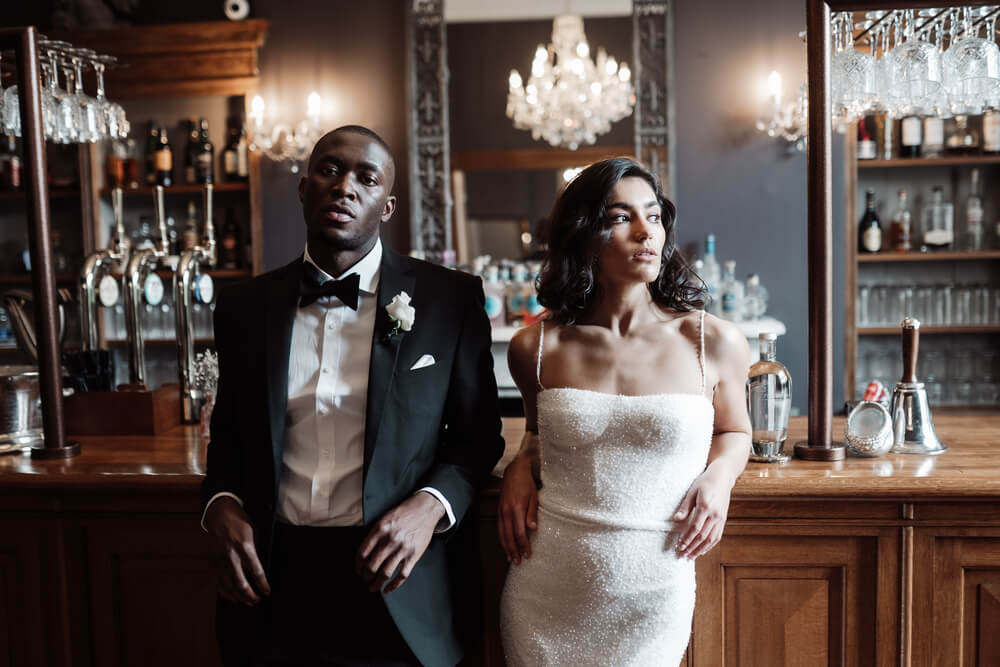 Nothing says momentous occasion quite like a classic tuxedo. It's a timeless classic that will take you effortlessly from prom to engagement party to wedding. The trend for black tie weddings grew towards the end of 2018 and continued into 2019 and is anticipated to resume as we emerge from lockdown. Looking the part for a black tie ceremony need not break the bank. This classic tuxedo suit is in a lightweight, machine washable material that will make an authentic black tie statement without the eye watering price tag.
Bold colours
While blue has been the most popular colour for around a decade, more recently bridegrooms have been experimenting with the colour palette. Green and burgundy are becoming popular while guests looking for something a bit different will love this eye-catching two-piece in dusky pink Italian wool from the collection of brighter shade.
Linen suits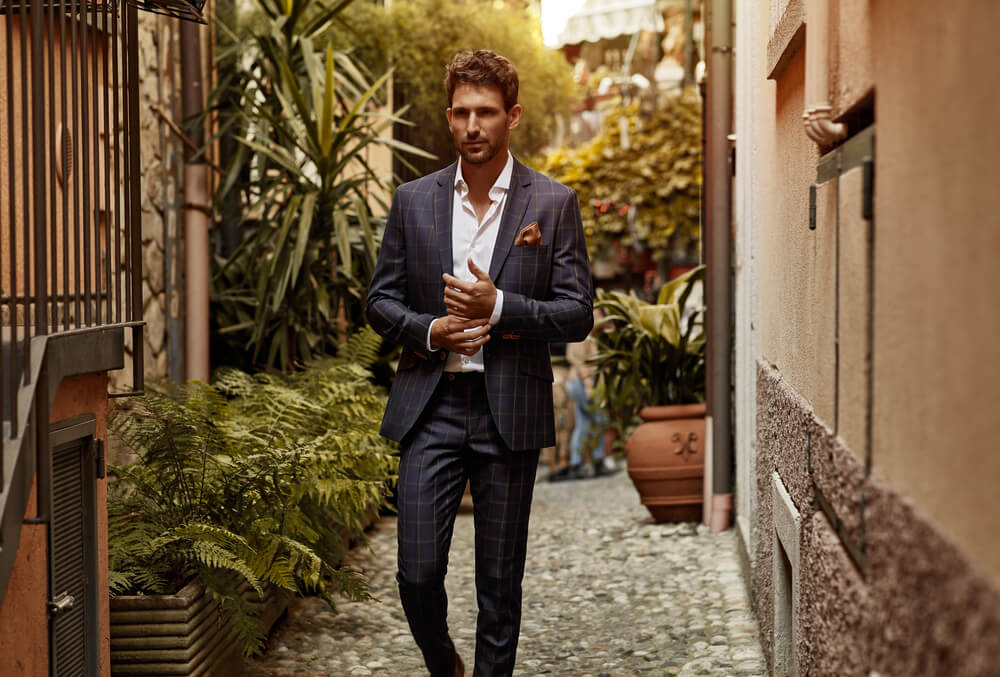 For a summer twist on traditional tailoring, swap traditional fabrics for linen. Forget crumpled trousers and creased jackets, today's linen blends are inspired by classic summer designs and authentic tailoring. Thanks to an open weave, linen is much cooler to wear than traditional fabrics such as wool, silk and even cotton - so if the wedding is on a beach or outdoors in the countryside, a linen suit could be your saviour.
To avoid excessive creasing, hang your suit jacket when you're not wearing it - or opt for a linen and cotton or wool blend.
Check out this grey marl slim fit design or alternatively go for an eye-catching check design from Racing Green.
Waistcoats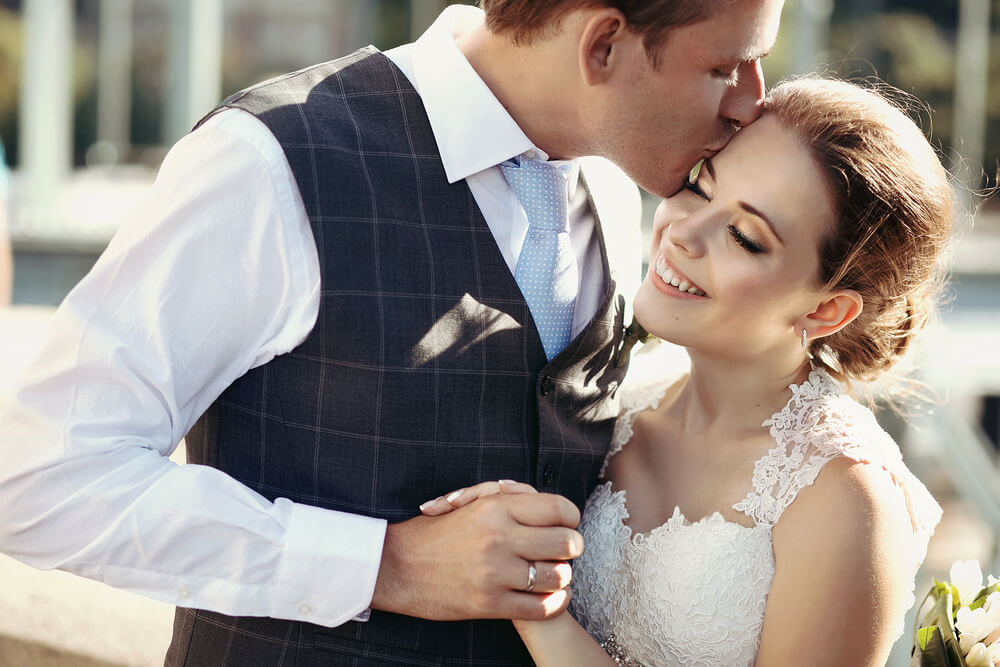 Regardless of style or material, one way to instantly update your two-piece suit is to make it a 3-piece suit. Adding a waistcoat will take your suit to another level and is one of the top trends for weddings this season.
The options are virtually limitless. Choose a waistcoat that matches your suit like this slim navy Panama design from this classic tailored blue three-piece suit - or go for a contrasting style or pattern. Double-breasted check designs are currently popular while dogtooth, Prince of Wales of flannel fabrics will complement morning suits and lounge suits alike.
Marc Dracy, Racing Green, Pierre Cardin, Ben Sherman and Limehaus have a range of styles and fabrics - for inspiration, check out the full selection here.