What to wear to a funeral - for men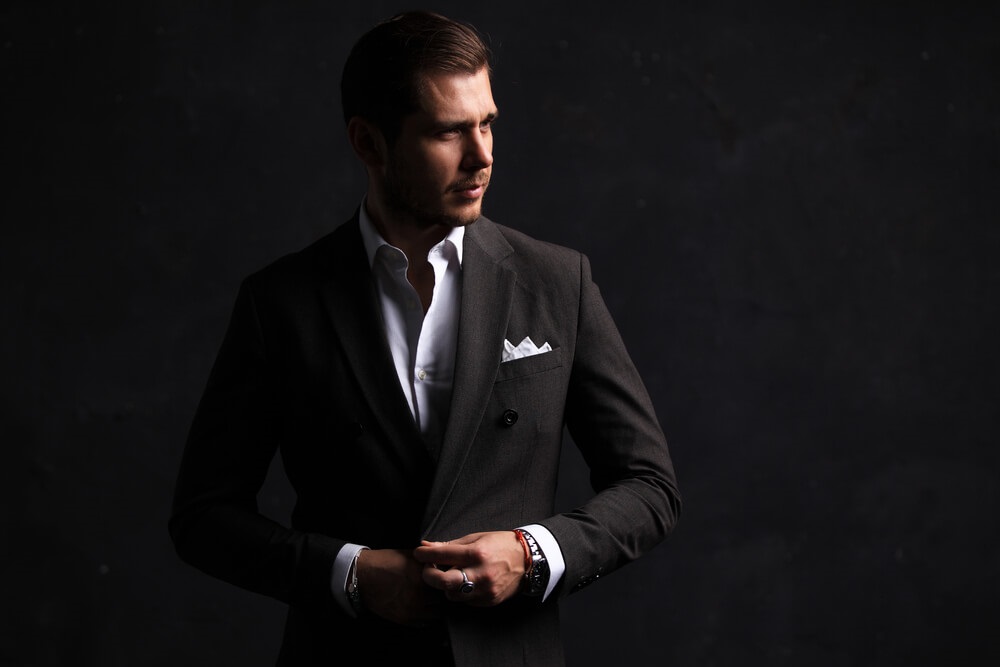 Dressing appropriately for an occasion is always a delicate affair - and this has never been truer when it comes to suiting up for a funeral.
You must ensure that when you are attending a funeral that you are dressing respectfully and in accordance with the wishes of the deceased and their family. Funerals are respectful occasions, and part of being respectful is dressing properly.
Normally, you are picking an outfit for yourself, expressing your personality, and perhaps showing off your unique approach to fashion.
But when it comes to what to wear to a funeral, you are dressing for the deceased and the deceased's family, which changes the rules slightly and can make things a little trickier.
Your outfit should be a representation of your grief, and your choices should be subtle, subdued, and classic.
Unless there has been a specified theme of dress, it is always best to go for a simple, respectful look.
To help you understand the process of selecting a suit for a funeral, we have created this guide to help you decide what to wear for the day.
Funeral suits
Dark colours are advisable for a funeral. A black suit is best, followed by dark grey and then dark navy. If you don't own a full suit, wear dark formal trousers with a dress shirt and tie; this will help you achieve you a smart and respectable look.
Unless a certain theme or outfit is specified by the deceased or their family, never attend a funeral in jeans, a t-shirt, trainers, or anything else that could be considered causal or relaxed.
A classic black suit is always the best option to go for, and we recommend thePlain Black Panama Slim Fit Suit, which is available in a two and three-piece option.
Shirts and ties for a funeral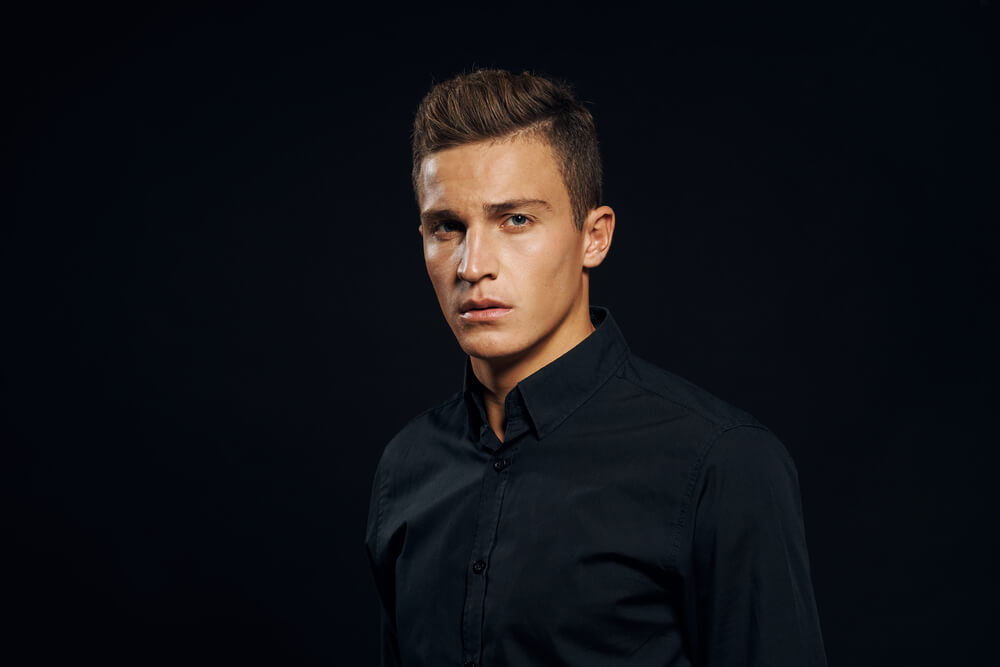 A white shirt is a standard for a funeral, but a black shirt is also an acceptable option. Where neckwear is concerned, go plain coloured - solids or simple patterns only - in black or another dark colour.
Avoid anything with loud patterns, bright colours or novelty ties, unless specified ahead of the funeral. We suggest thisWhite Double Cuff Shirt and pair it with thisStvdio by Black Slim Plain Silk Tie.
If you would like to go for a different coloured men's shirt, we also recommend thisStvdio Black Stretch Poplin Shirt.
Finishing touches and accessories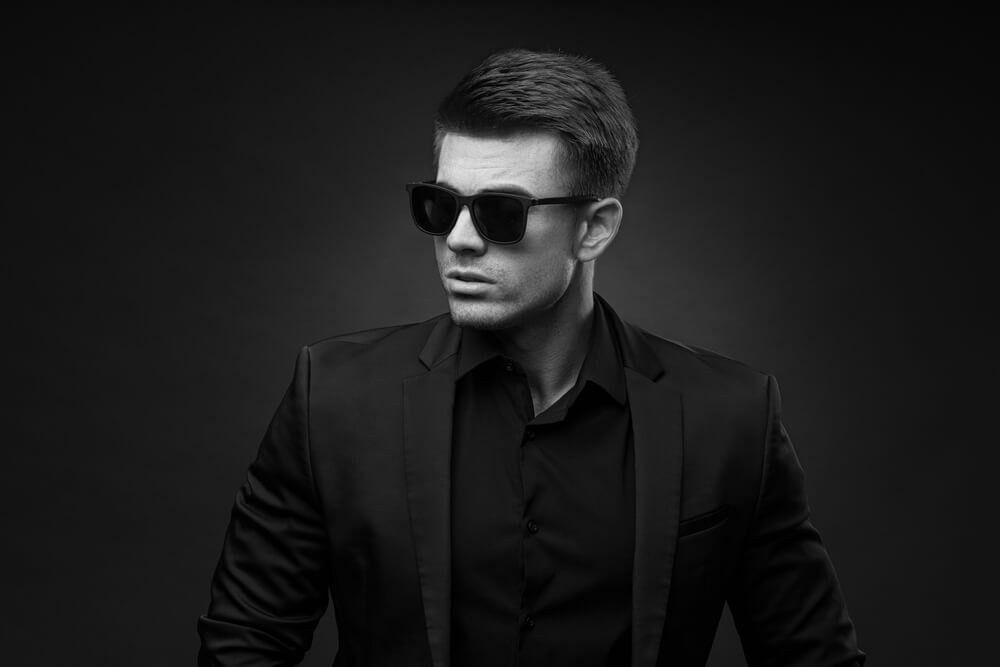 Consider the temperature and weather when dressing for a funeral. You need to ensure that you choose appropriate outerwear, particularly if you will be outdoors.
Plan to wear a long men's coat if the weather is cold, and bring a dark umbrella if rain is in the forecast.
ThisBlack Melton Car Coat will provide you with the warmth needed to stand outside while also helping you achieve a respectable look.
As a rule of thumb, dress as you would for a job interview. Anything too flashy is not appropriate, so save your pink silk pocket square for another occasion.
If you would like to wear a pocket square, then it's wise to select a block coloured one, like thisNavy Pocket Square.
We love statement shades but stick with classic sunglasses for a funeral if they'll be needed.
Jewellery, including rings, should be kept to a minimum, and it is important to keep accessories like belts and braces in colour with your men's suit and the theme of the funeral.
A classic black leather belt, like thisBlack Top Stitch Belt and black braces will be the perfect accessories for a black suit.
Always remember that unless there are family wishes to the contrary, and no guidelines on the funeral notice, it is acceptable ask a family member about their wishes - and they will probably appreciate the gesture as a sign of respect for both them and the deceased.
Arriving in an inappropriate suit or outfit can result in raised eyebrows, even cause offence, however unwittingly.
But by following this guide, you can ensure you don't fall foul of the proper etiquette rules.