How to wear a pocket watch with a waistcoat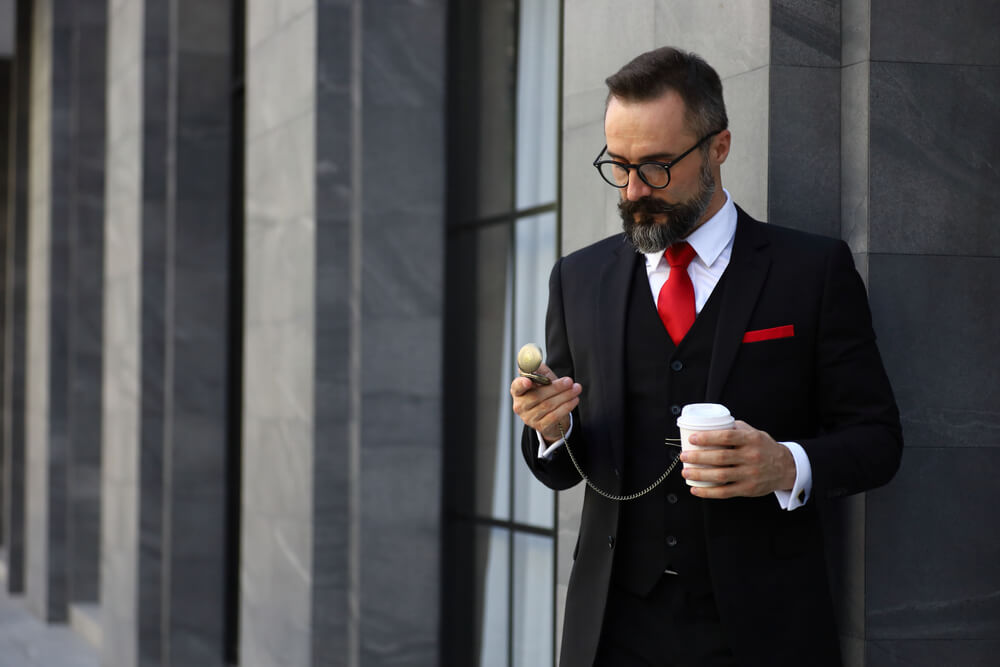 The gentleman's pocket watch today remains recognised as a quintessential staple of men's formal outfitting, adding an unmatched level of sophistication to any suit, and creating a lasting impression at a range of occasions and appointments.
The first pocket watches were manufactured and worn in 16th century Europe and they remained a major part of upper-class dress culture for the years that followed.
Happily, in more recent decades, their appeal has broadened, and more affordable timepieces are now available on the marketplace.
This means that practically anybody can accessorise for their next formal date with a pocket watch.
But how do you get the combinations right and ensure the watch properly enhances your outfit? In this blog post, we will explore how to wear a pocket watch with a waistcoat.
How to attach a pocket watch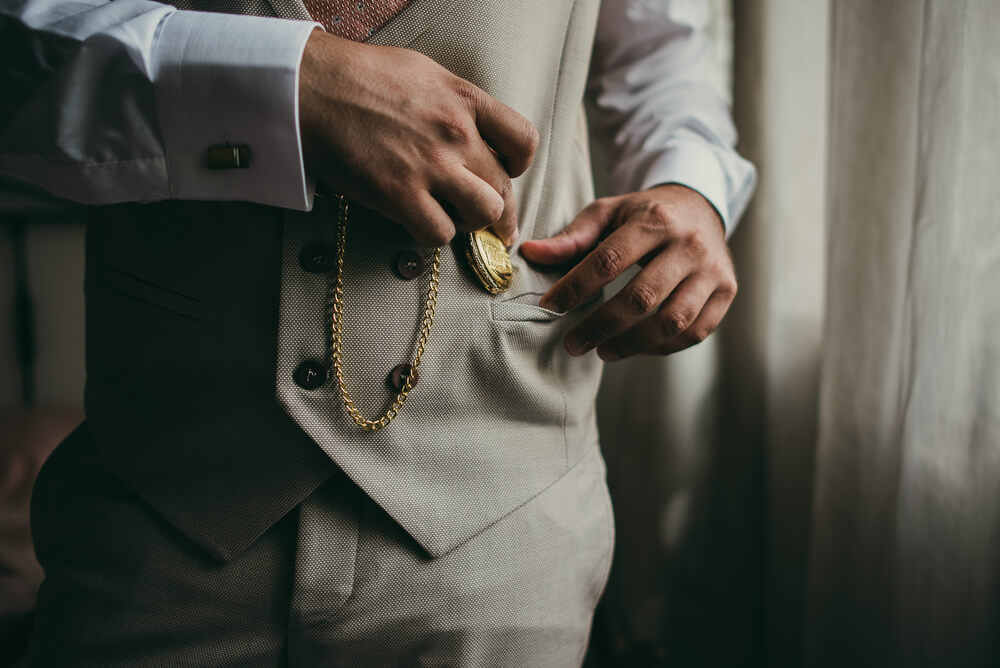 As styles and customs have evolved, the process of attaching pocket watches to your waistcoat has grown to become a much simpler process, with a range of options available.
The first thing to consider is the types of chain available.
There are three varieties pocket watch chain available - T-Bar, Belt and Bolt Ring.
The T-Bar chain is usually affixed to a waistcoat or suit jacket and threads through the buttonhole to stay in place. The watch itself can then be stored in a pocket.
As its name suggests, a Belt bar is attached to the belt of your outfit and held in place securely, while the Bolt Ring attaches to your trouser belt loop, although it can also be fixed to your buttonhole.
All three options offer a classic look when in place, and your choice should be based entirely on personal preference based on the look and functionality of each.
What kind of waistcoat to wear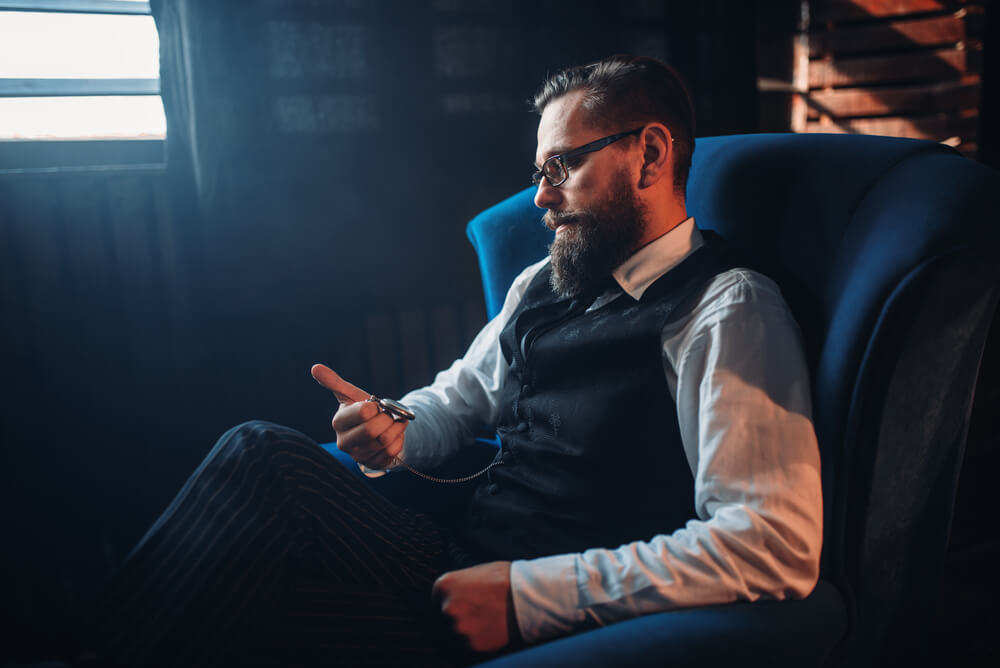 Of course, one of the key companions to a pocket watch is the waistcoat, which itself is a core component of the men's three piece suit.
As styles have evolved, waistcoats have stood the test of time and are commonly spotted at weddings, proms, race days and even in the office.
Equally, as time has marched on, the range of styles available has broadened, and it can be difficult to know which one is right for you.
Suit Direct's range includes Tweed Waistcoats, Check Waistcoats, Wool Waistcoats and Double Breasted Waistcoats, in a range of hues, patterns and colours.
Each one helps the wearer create their own mood and aesthetic, with tweed, check and wool designs perhaps better suited to countryside or autumnal settings, and traditional cotton items a safer bet for a traditional wedding.
Tweed in particular is a fantastic choice for your next race day and lends itself perfectly to the addition of a pocket watch, while the double-breasted variety boasts a level of formality that other types simply do not.
Like any part of the suit, fit is exceptionally important, so consider sizing carefully before you make a selection.
You can also make use of the material and buckle that most waistcoats feature on the back to tighten or relax the fit according to your preferences.
What other considerations are there?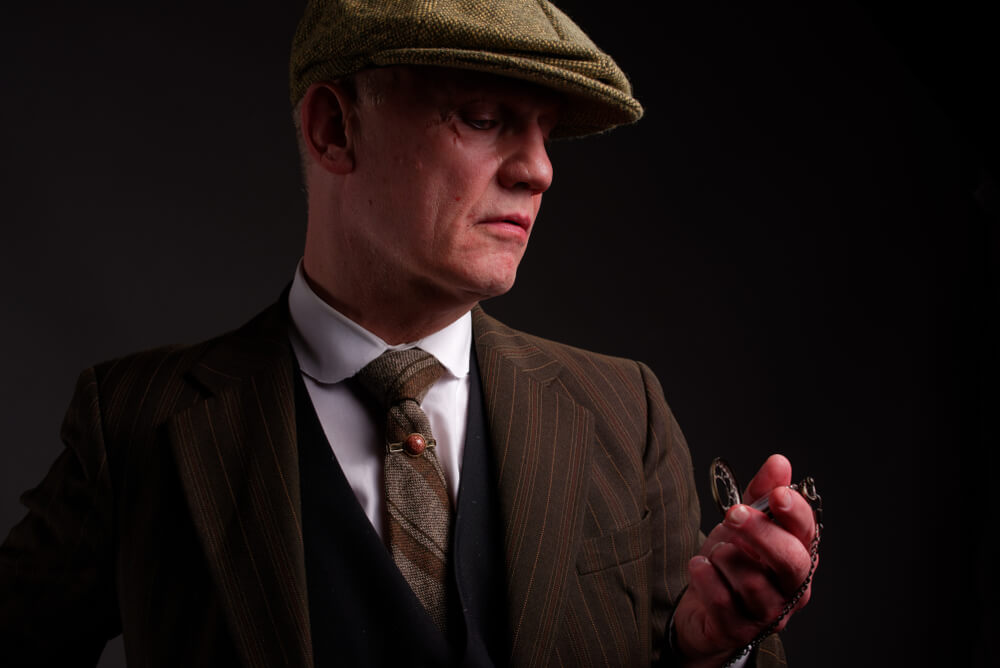 The addition of a pocket watch is very much dependent on ensuring you strike the right level of formality elsewhere in your outfit.
For example, adding a pocket watch to an outfit featuring an open collar, or to a suit made from linen, simply wouldn't work.
And while both of those styles can be perfect for particular scenarios, they are not the right match for a pocket watch.
Consider the themes of heritage and sophistication that a pocket watch carries and ensure that these values run throughout the rest of your outfit.
That doesn't mean that your suit has to be traditional, but it should feature an element of heritage in order to properly complement your timepiece.
On a broader level, consider whether a pocket watch is right for your appointment.
Men's suits can be spotted in the office and in the city on the weekend, but these generally aren't the best spots for a pocket watch.
Formal social occasions, such as a ball, wedding or birthday party, are a much better fit.
Above all else, the pocket watch affords any suit wearer the opportunity to create a lasting impression, and delivers elements of class that few other accessories can match.
So, for your next formal occasion, consider investing in a smart timepiece to complete your look.