What to wear to a wedding - for men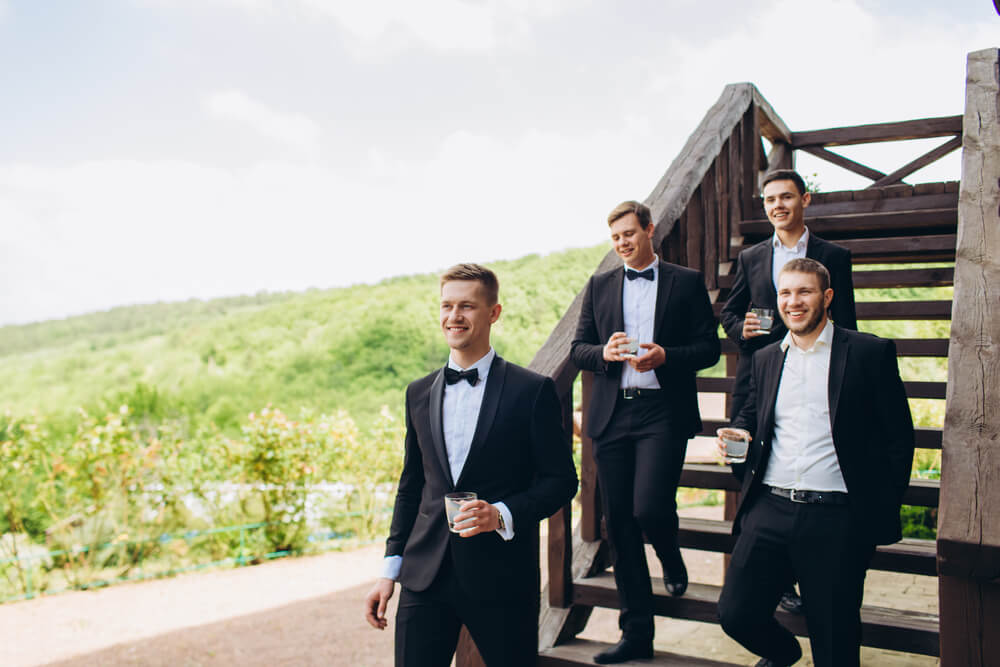 Dressing for a wedding as a guest is often a hard subject, especially for men.
While women have endless options, men will mostly have to do with suits, and are tasked with creating a unique look with seemingly much less freedom.
Thankfully, men's suits have evolved with time and today there truly is the right suit for any kind of wedding occasion.
It's wedding season!
Following the pandemic, which resulted in cancelled and postponed weddings, we are all facing a busy season of ceremonies and receptions.
You've got the invitation, booked the time off work, and you're already looking forward to your friend or relative's wedding.
You just have one thing left to do - find the perfect outfit!
For stylish men, there's also the additional challenge of finding an outfit that will suit the tone of the event without looking identical to every other man in the room, and while not pulling attention away from the happy couple.
To help you find the perfect suit, feel amazing and dazzle on the day, we have created this guide to help you understand what to wear for a wedding:
Understand the basics
To start with, before you start looking for an outfit, it is important to understand a few basics of dressing for a wedding.
Read the invitation – always check the invite to see if the couple has a dress code. You don't want to turn up in the completely wrong outfit.
Review the venue – if there isn't a dress code, understand where the venue is. Is it a more traditional wedding in a church, or is it a beach or outdoor wedding? Knowing this will help you dress for the occasion
What is the season? – you need to consider what sort of weather you're likely to encounter on the day of the wedding and choose your outfit with this in mind.
Black-tie wedding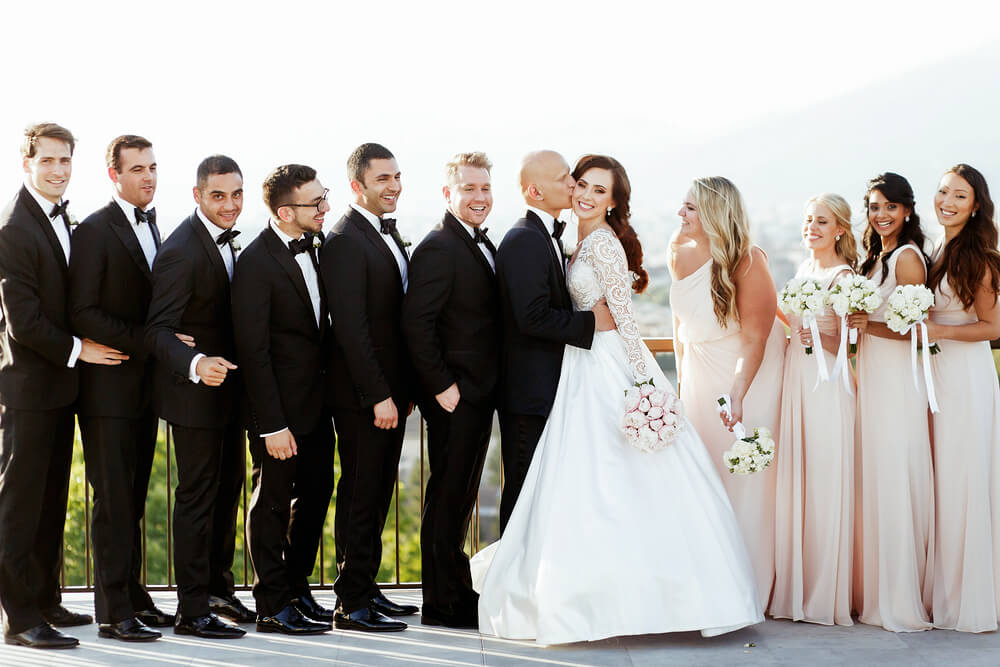 While seeing the phrase 'black-tie' on an invitation can seem intimidating, it actually makes things very straightforward. With this sort of dress code, only one thing will fit the bill: a tuxedo and bow tie.
At a black-tie wedding, a male guest will be expected to wear a dinner jacket with slim satin or silk lapels and no vents or slits to the back.
This should be worn with a white dress shirt with a turn-down collar, and a pair of fitted black dress suit trousers.
As for the bow tie, it's generally agreed that clip-on styles should be avoided, so we recommend that you opt for a hand-tied version instead.
This Black Satin Wool Blend Tailored Fit Dinner Suit is perfect for a Black-Tie wedding and is available in two and three piece.
Beach wedding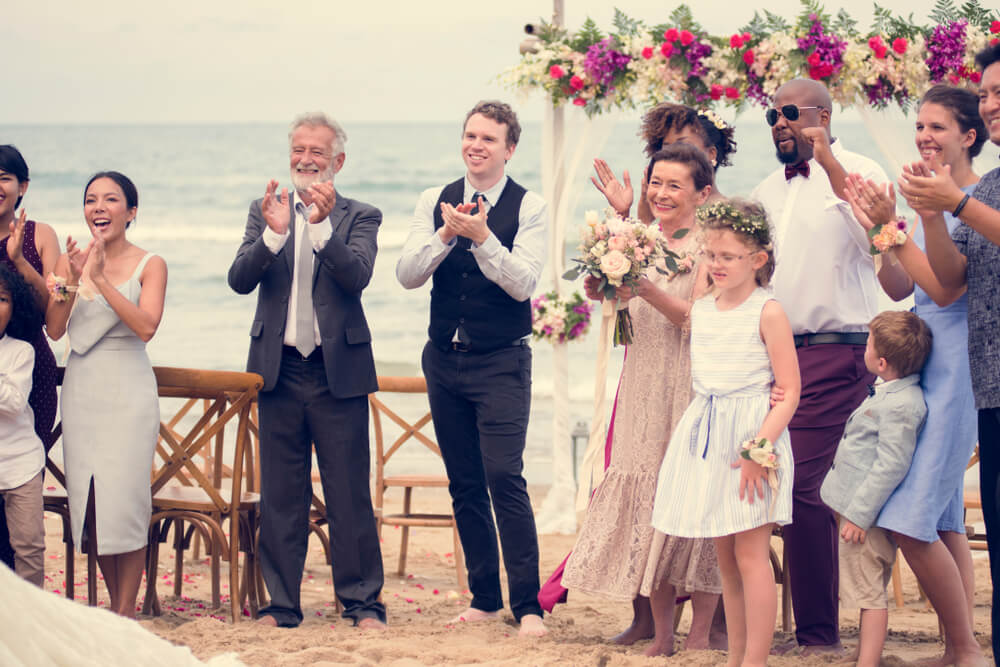 As restrictions lift, many of us may be getting invitations to weddings outside of the UK.
While sand, sea and sunshine might provide the perfect backdrop for a romantic ceremony, it can also make finding the perfect outfit for a beach wedding rather tricky.
In countries with hot climates, you'll need to wear something that will look sharp while also keeping you cool. Choosing a suit made from linen, like this Putty Linen Herringbone Tailored Fit Suit, will be perfect for a beach wedding.
It is formal for the ceremony, but the light fabric will keep you cool.
Smart-casual wedding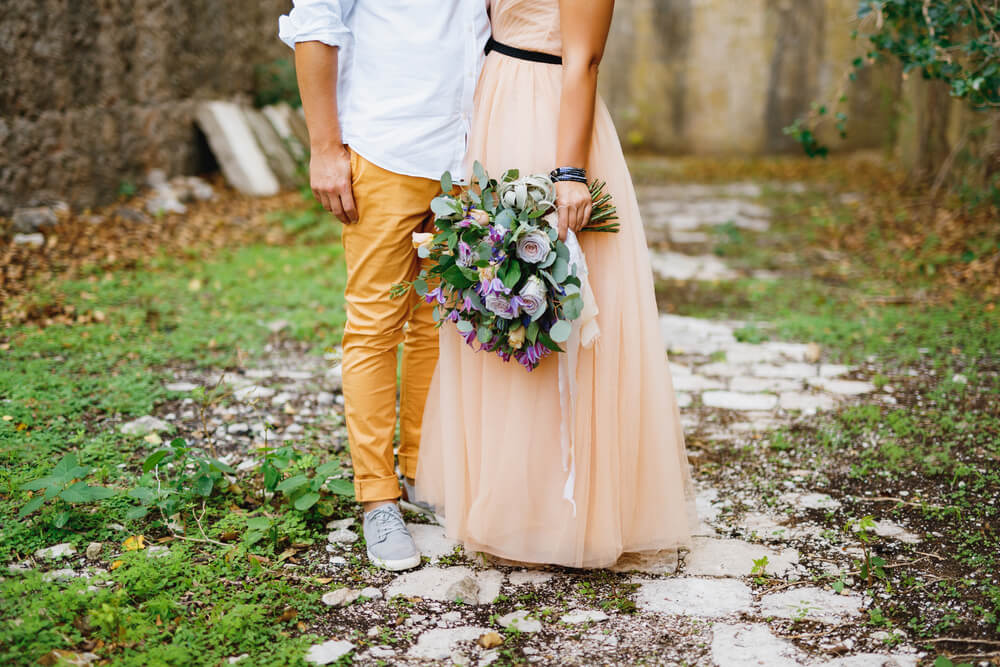 Smart casual is one of the most common forms of attire at weddings and it allows for quite a lot of creativity.
It requires a smart formal look, but there's a degree of flexibility, so you can afford to be a little more creative with your outfit.
The only requirement is that you look sharp, so a formal shirt, tailored jacket and pair of smart shoes are essential.
If you get these basic elements right, you can also inject a bit of your own personal style into the rest of your outfit using shoes and accessories.
Add a stylish look to the wedding by selecting a tweed wedding suit, especially as we head into the winter months.
This Dion Blue Herringbone Check Slim Fit Men's Suit features a fantastic colour in a seasonal fabric that will grab everyone's attention.
Always remember, when dressing for a wedding it is crucial to dress to your own style and in something that is comfortable for you.