Gay Wedding Ideas, Styles & Trends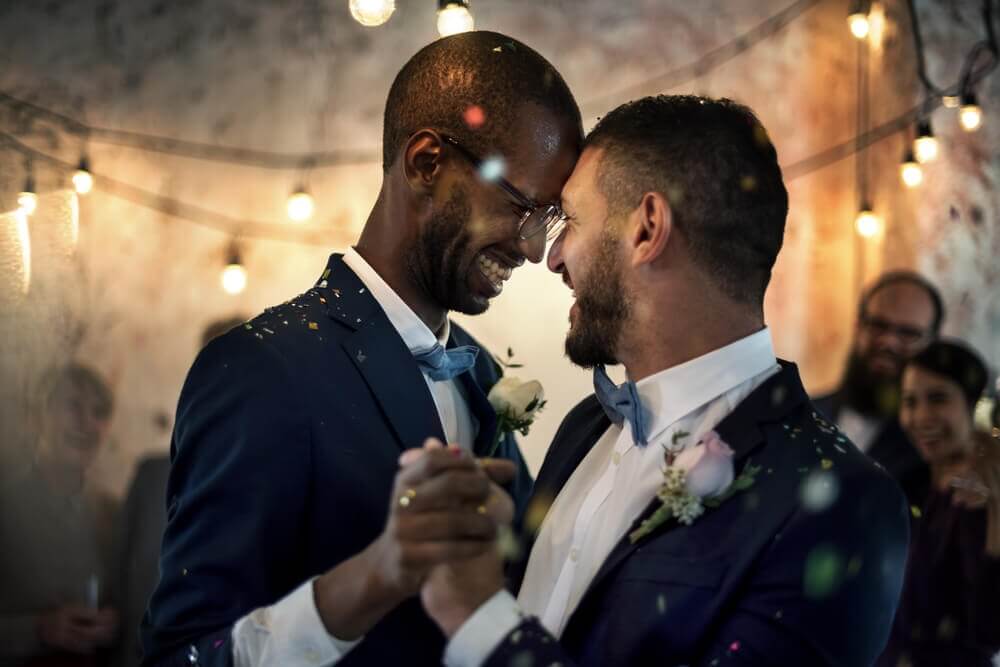 Wedding days are one of the most hotly anticipated dates in a gentleman's calendar of formal appointments, providing the perfect opportunity to showcase their sharpest look.
Of course, the customs and aesthetics of modern weddings are in many respects far removed from traditional ceremonies, with a much broader range of locations utilised and fewer rules to govern formality.
Same-sex ceremonies have also become a major part of marital tradition during the last decade, particularly following the total legalisation of gay weddings in 2013.
But what are the most popular gay wedding ideas, and what is the dress code? Is it different in any way from what you'd wear to any other kind of wedding?
Talk the talk before you walk the walk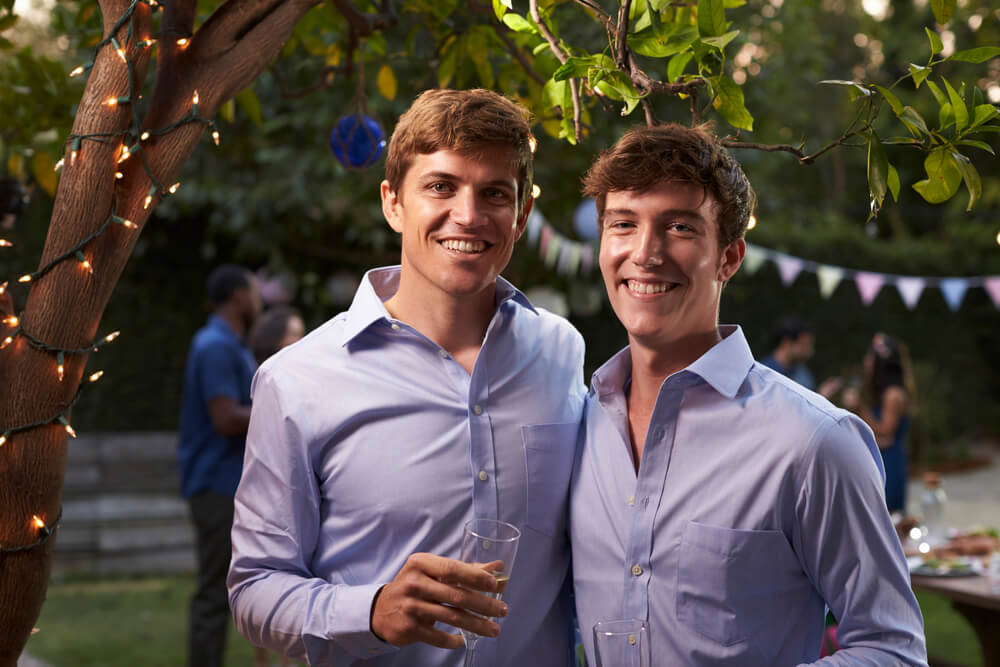 Perhaps the best and most obvious advice is to talk to the soon-to-be-weds well in advance of the big day.
Some invitations may state the dress code, which is naturally a big help, but others can be fairly light on detail.
If this is the case, then you shouldn't hesitate to make contact and ask directly what their own expectations are as hosts.
Remember, although stereotypes may tell you that most gay wedding ideas involve brightly-coloured and extravagant outfits, the reality is far from that, and every couple is different.
Some gay couples will be pretty laid-back and ask you to wear whatever you feel comfortable in, while others may be trying to achieve a particular theme, or a certain look for their photographs.
Although they will likely be busy planning other aspects of the big day, your hosts will appreciate you taking the time to check in with them before you select your outfit.
On the topic of themes, if the organisers are going for a classic theme then consider the Blue Wedding Tailored Suit by Occasions, for a more autumnal or country vibe try the Ted Tan Check Tailored Fit Suit by Marc Darcy or for a summer event you could plump for this Cream Tweed with Taupe Overcheck Suit by Antique Rogue.
The bedrock of tradition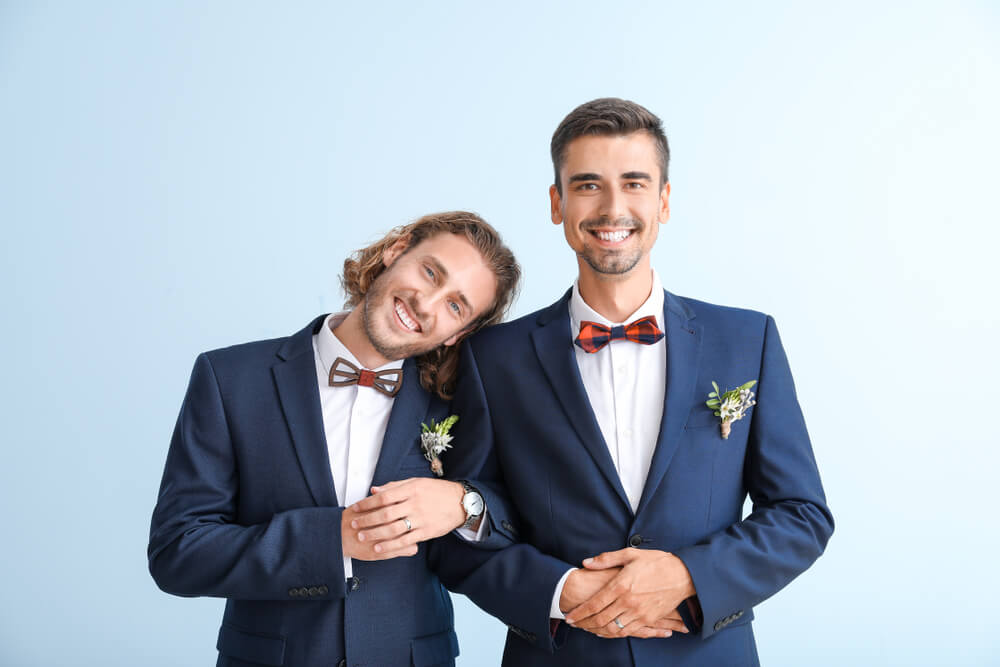 If you're still struggling for direction on what to wear, then it's often wise to err on the side of tradition.
A traditional wedding suit generally comprises of three items – a suit trouser, waistcoat and suit jacket.
A necktie is added as part of modern etiquette, although a bow tie is often also utilised instead, particularly for events that demand an additional layer of formality.
There are several options for trouser, in terms of fit, colour and material, and the combination you choose can have a major overall impact on the look you achieve.
A skinnier suit trousers is the perfect component in a modern suit, while a baggier fit will help you cut a more traditional silhouette.
You can select from a single or double breasted waistcoat or jacket, while also considering the width of your jacket's lapel and the height of the top waistcoat button.
Wider lapel jackets are more traditional and would suit a higher-button waistcoat, while pairing a narrow lapel jacket with a lower-button waistcoat can take your outfit in a more contemporary direction.
These rules equally apply to gay weddings, which could follow a traditional aesthetic or take a more modern direction.
This Cool Grey Texture Slim Fit Suit by Ben Sherman features a sleek, slim lapel, while this Regular Fit Grey Rust Check Suit by Scott & Taylor provides the perfect example of a traditional, broader lapel.
Hit the dancefloor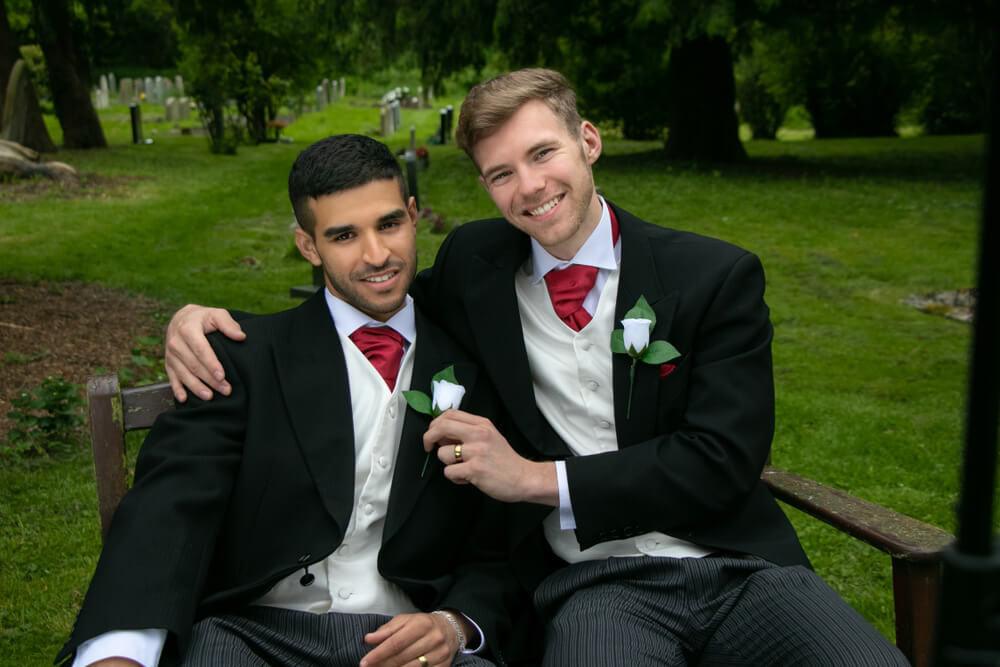 One other major consideration in your outfit selection should be comfort.
Not only will you likely be wearing the same trousers and shirt all day, you may also be expected to bust a move on the dancefloor after the formalities of the first dance are taken care of.
With this in mind, you may select a looser fitting trouser, or a shirt featuring a lighter material, particularly if the gay wedding is pencilled in for the summer months.
Of course, looking stylish is high on the priority list for most wedding guests, but it should never be at the expense of feeling comfortable and being able to move to the beat.
Fortunately, most modern men's suits seamlessly combine function with fashion.
The Navy Check Soho Suit by Jeff Banks is the perfect wedding staple that achieves exactly that balance, while this Grey Orange Prince of Wales Check Skinny Fit Suit by Ben Sherman is an attractive three-piece suit that will keep you hot-stepping right through to the early hours.
The addition of gay weddings to our suiting calendar should be welcomed and celebrated.
And with the right suit, you can ensure your next appointment is one to remember.