Winter Essentials:
The Overcoat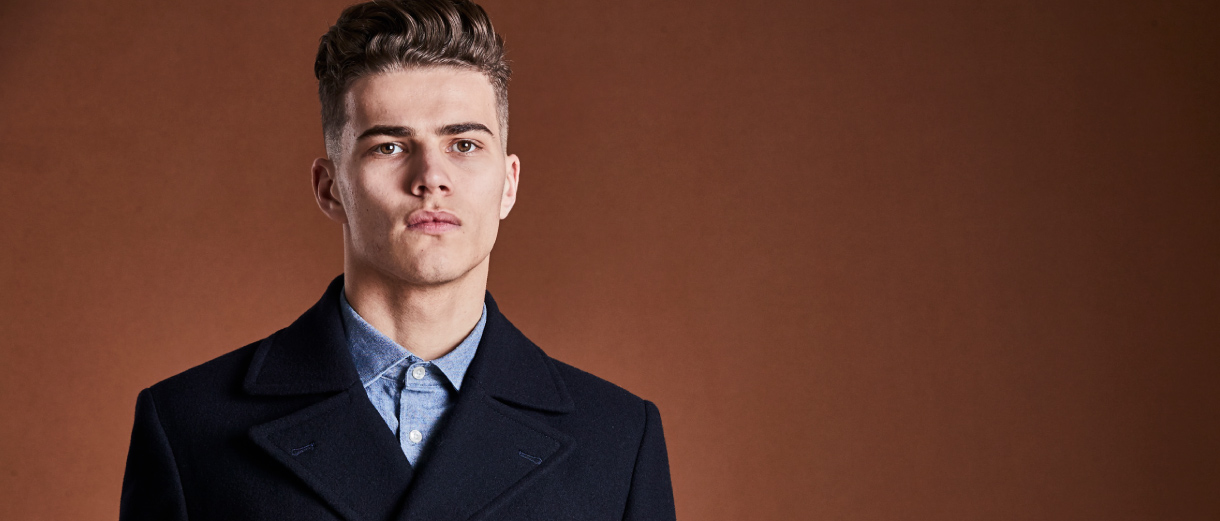 Choosing a winter formal coat for men is one of the biggest sartorial decisions of the year, and as such shouldn't be taken lightly. For us, the overcoat is the archetypal coat of the colder months, bringing with it that necessary protection from the elements in a sleek and sophisticated package.

Read on to find out a bit more about this AW style staple, and how you can incorporate it into your current wardrobe.
What is an overcoat?
A man's winter overcoat is simply a long, weighty jacket with long sleeves that is worn on top of something else. Usually single or double-breasted, the overcoat features a vent at the back for added breathability.

While it is tricky to pin down exactly where the overcoat originated from, this style of winter coat that extends over the knee has been protecting men from the elements for many centuries. Rising to prominence in the Regency period, with the flimsy, fancy ruffs and ruffles of the period being particular unsuitable for a brisk British winter, the overcoat soon became one of the most important items in a Regent's wardrobe. Such garments were also incredibly useful for the military, as valiant soldiers braved unruly terrains in the worst conditions imaginable to fight for land and country.

Now we've got the basics of this menswear mainstay down, how do you wear it?
How to wear an overcoat
An overcoat is an investment, and as such needs to be versatile and work across as many outfits as possible. Going too garish will cut down your opportunities to wear it, which would be a crying shame. Instead, it's best to choose an overcoat in a more neutral tone, as you'll be able to easily incorporate it into a range of outfits.

A tailored black Melton overcoatis the perfect example of a versatile overcoat, featuring a low neckline just crying out for the addition of statement scarf on cooler days or showing off your tie when it's a little warmer.

Even if you opt for a grey coat, that doesn't mean it will be boring thanks to the chunky Prince of Wales check. Use this overcoat to bring a touch of something special to the everyday, or to really stand out at those most special of occasions.
Finally this slim-fit overcoat comes in both single and double- breasted variants, with the former a great fit for casual occasions and the latter crying out for a great suit to accompany it.