An Introduction to Marc Darcy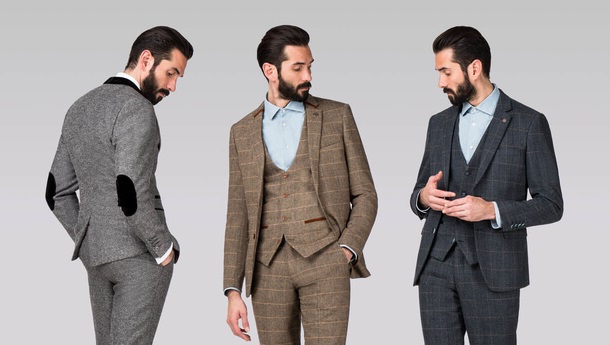 Based in Manchester, Marc Darcy was established 25 years ago and during that time has gained a reputation for high quality yet affordable suits and men's blazers at the cutting edge of style and fashion. Today they have stockists all over the UK and form a proud part of the Suit Direct portfolio.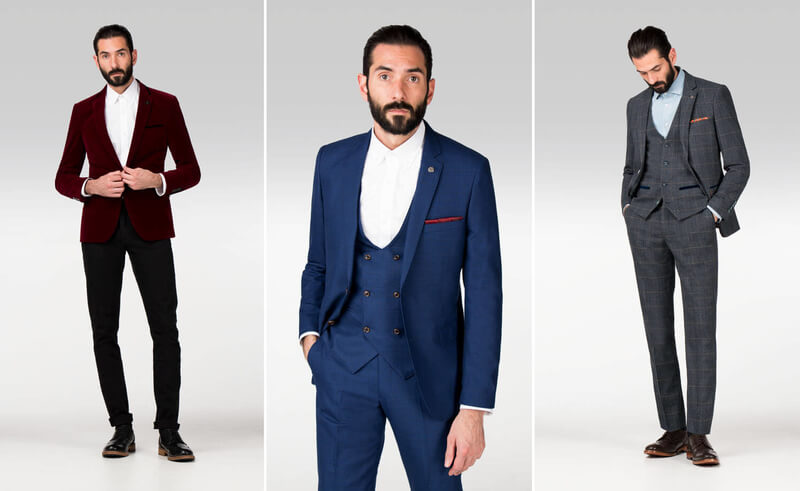 You'll notice a wide range of fabrics used to create the Marc Darcy suits, heritage look tweed and herringbone mixes, to luxurious velvets and even more exotic colours and finishes. Classic tailoring and contemporary fabrics make the most exciting and stylish suits, and the collection epitomises this mix of vibrancy and timelessness.
For the autumn season, it's all about rich fabrics and deep, rich colours. Classic tweed is a must, with check patterns and contrasting collars, and the essential waistcoat for a flattering and composed look. Don't be afraid of vibrant colours, whether it's just a pocket square or the full 3 piece suit. Burgundy suits are ideal, reflecting the rich autumnal colours of the season. From choosing the very best fabrics to crafting the finest details, each suit is made to meticulous standards and the attention to detail you find in a Marc Darcy suit is second to none.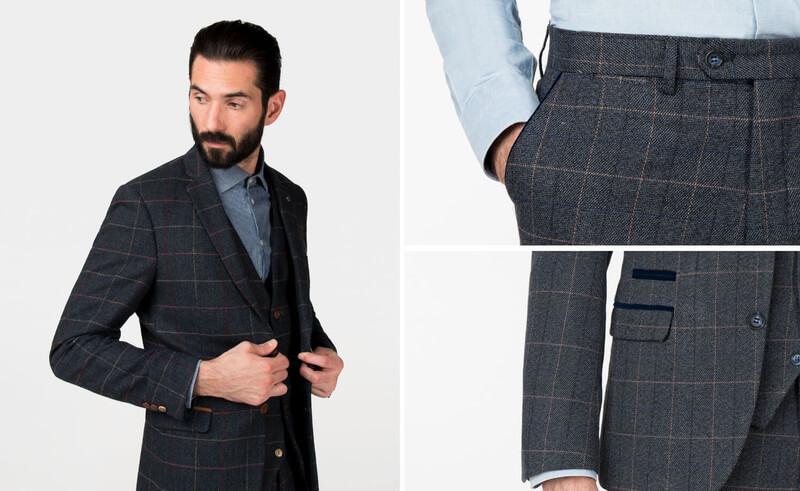 The call to wear a suit can come for many occasions, be it a Christmas party or a wedding, and each has its own demands. Either way you're probably looking for something different to the ordinary; something that allows you to express your sense of style. The Marc Darcy selection includes suits in classic blues and greys when you want to create timeless elegance, with purples, tweeds, and check patterns when you want to make more of a statement. Whatever the look you want, you'll find something special with a Marc Darcy suit.