How to Get the Most Out of Your Suit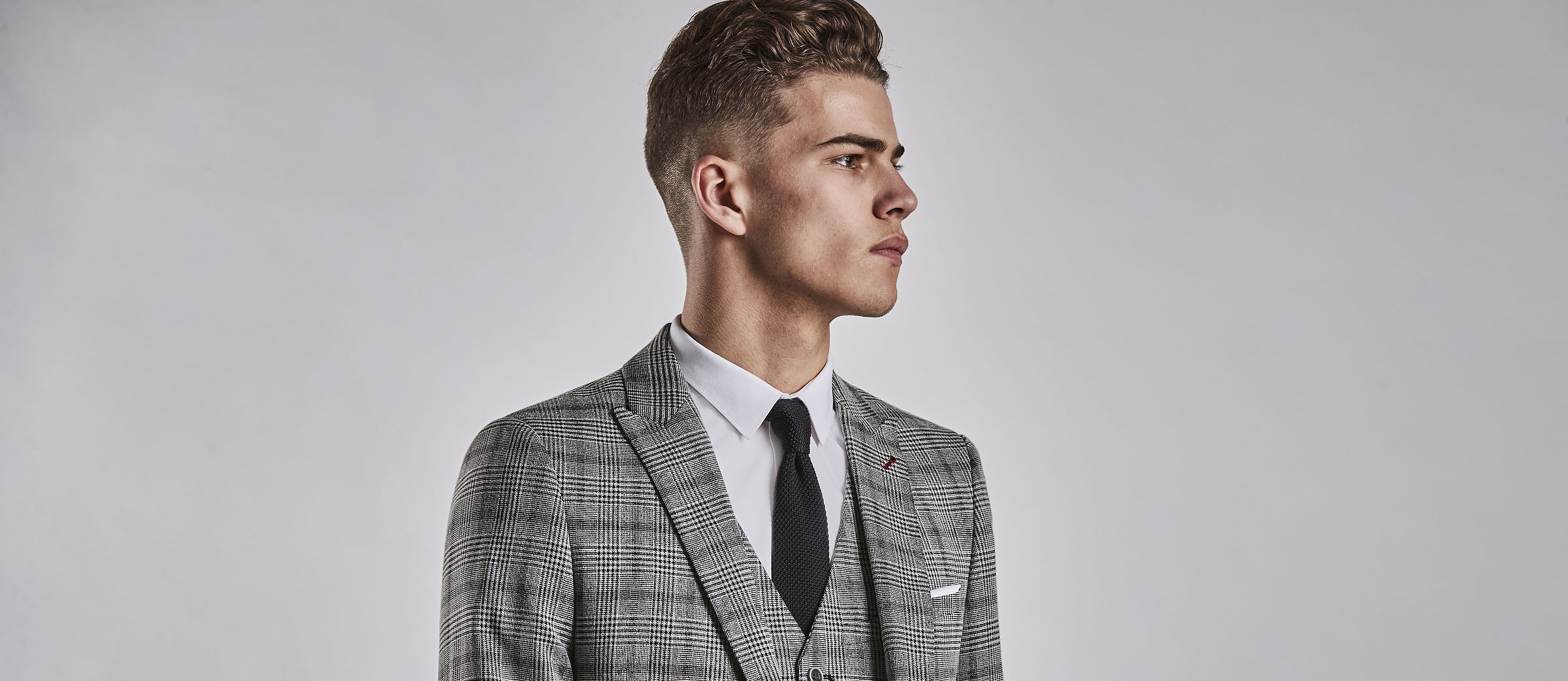 Picking the right suit to start with is essential. It can be tempting to go for something a bit outlandish like a bright colour or an unusual lapel, but this does tend to limit wearability for multiple occasions.
A classic grey or navy blue suit can be worn for many different events, and a two button style with a notch lapel is a classic that will suit most body shapes. Accessorise for the occasion with your choice of shirt, tie and suit shoes to create a standout look.
Fabric choice is important too, as something that keeps you warm in winter may end up leaving you sweltering at a summer wedding. Light wool is the best choice, as it's warm enough for the colder months, but is also breathable and comfortable in the warmer conditions.
Taking care of your suit
Once you've found the perfect suit, you need to keep it looking its best even when you're not wearing it. Naturally it will spend most of its time in a wardrobe, so make sure to use a proper suit hangar with rounded shoulders to maintain its shape and avoid damaging the fabric. Likewise, always keep it on the hangar and in a suit carrier when you're transporting it. We would always recommend changing out of your sut when you arrive home from work.
A suit should only need dry cleaning very rarely, but always ensure to send all parts of the suit. The colour may fade slightly during the wash, leaving you with mismatched jacket and trousers if you don't dry clean them at the same time.
Two is better than one!
Buy a second pair of men's trousers, more often than not your trousers will wear out before the jacket. Investing in a second pair of trousers to increase the lifespan of your suit.
A suit for any situation
A great way to get more out of your suit is to wear your jacket/waistcoat or trousers with other types of men's clothing to fit the occasion. If you're going down to the pub or a bar after a hard working week why not try pairing the jacket with a shirt and jeans for a smart casual look. On warmer days try wearing the waistcoat and chinos or jeans. The trousers can also be worn with casual shirts for a more 'lazy day' style. Of course, you could simply drop the tie from your look and wear the suit jacket, shirt and trousers.
The contrast look is another way to style your suit, wear grey trousers with a navy jacket or how about a grey waistcoat with navy jacket and trousers?
A flexible suit is an outfit which looks good whatever the occasion. Just keep in mind if you're wearing the jacket or trousers more often than other parts of the suit the colour may fade faster.
Final Thoughts
A suit which can last a long time and adapt for almost any occasion is an item every gentleman needs in his wardrobe. Taking care of your suit is key, not to mention using a lint roller on occasion! Before deciding on which suit to purchase, keep in mind the fit, material and overall quality. Let us know your tips on getting the most out of your suit on Facebook or Twitter!