Alternatives To The Humble White Shirt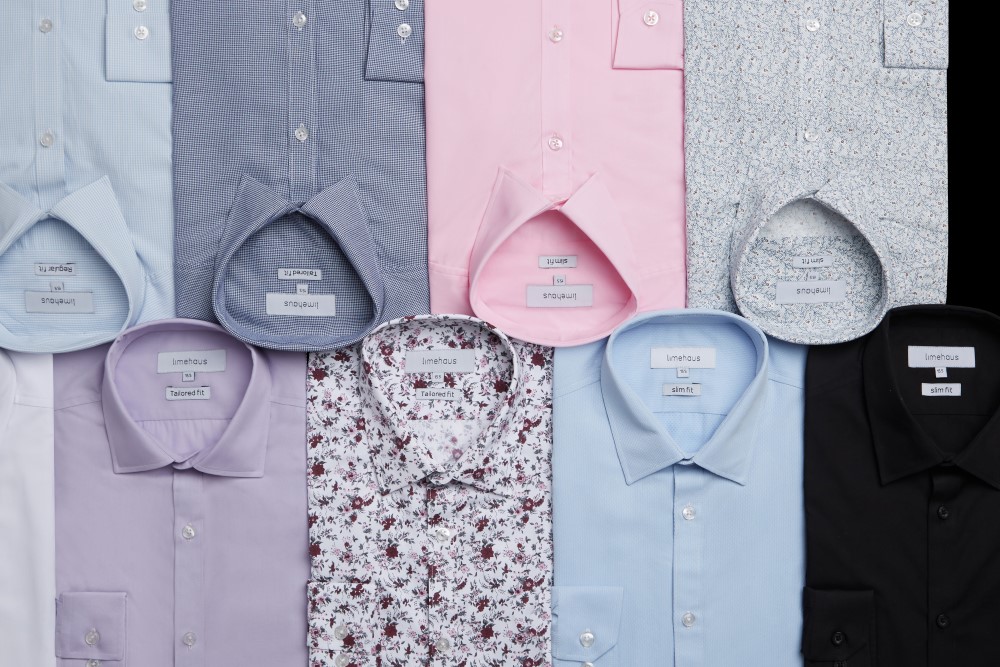 The humble white shirt is the go-to for most men when it comes to building a formal outfit. A blank canvas that goes with any kind of suit, it's reliable and classic – but ordinary, predictable, you could even say un-inspiring.
With such a wealth of shirt options out there, we say break free from the default white shirt and branch out; experiment with patterns and textures and you'll find that you can elevate your existing suits simply by switching out your shirt. Defy convention and formal dressing becomes much more exciting!
Alternative Colours to the White Shirt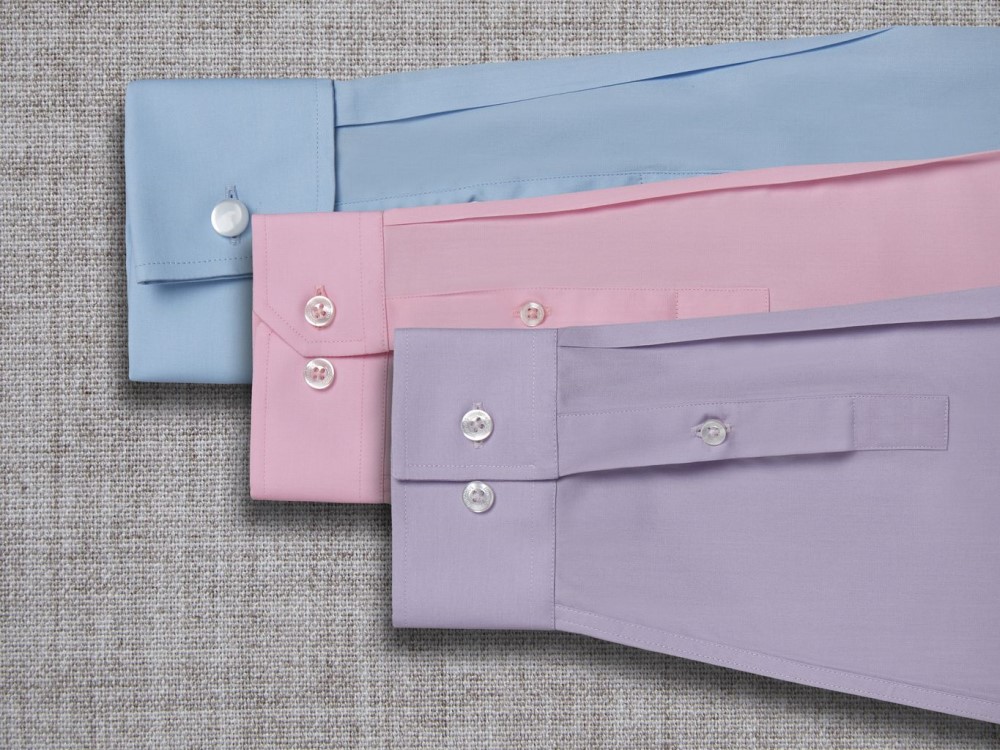 Blue Shirts
Still a popular choice but definitely underused, a pale blue shirt can elevate your look and stand out from the crowd. It can totally change the vibe of your suit, adding a hint of casual cool. A pale blue shirt looks especially sleek when set under a rich navy blue suit. Feeling brave? Pair a light blue shirt with a burgundy suit for stand-out style – trust us on this one.
Pink Shirts
Ready to branch out? The pink shirt is less popular, but it shouldn't be – this colour has the potential to turn your average suit into a distinctive look. Pair a pale pink shirt with a jet black suit to create a stylish contrast. Make pink your signature colour!
Purple Shirts
Pair your suit with a purple shirt for a fresh take on formal style. A lilac men's shirt paired with a black two-piece suit is an underrated match – go without a tie to keep this combo looking fresh and modern, and stick to slim, youthful fits so that your purple shirt doesn't look dated – that's the key to perfecting this look.
Other Colours
Shirt colours like cream, green and orange men's shirts are rarely seen paired with suits, but these colours deserve some love! They may sound like risky choices, but pair a cream shirt with a beige suit and you've got the perfect relaxed summer wedding look, or layer a green shirt under a waistcoat and wear it your way.
Alternative Patterns to the White Shirt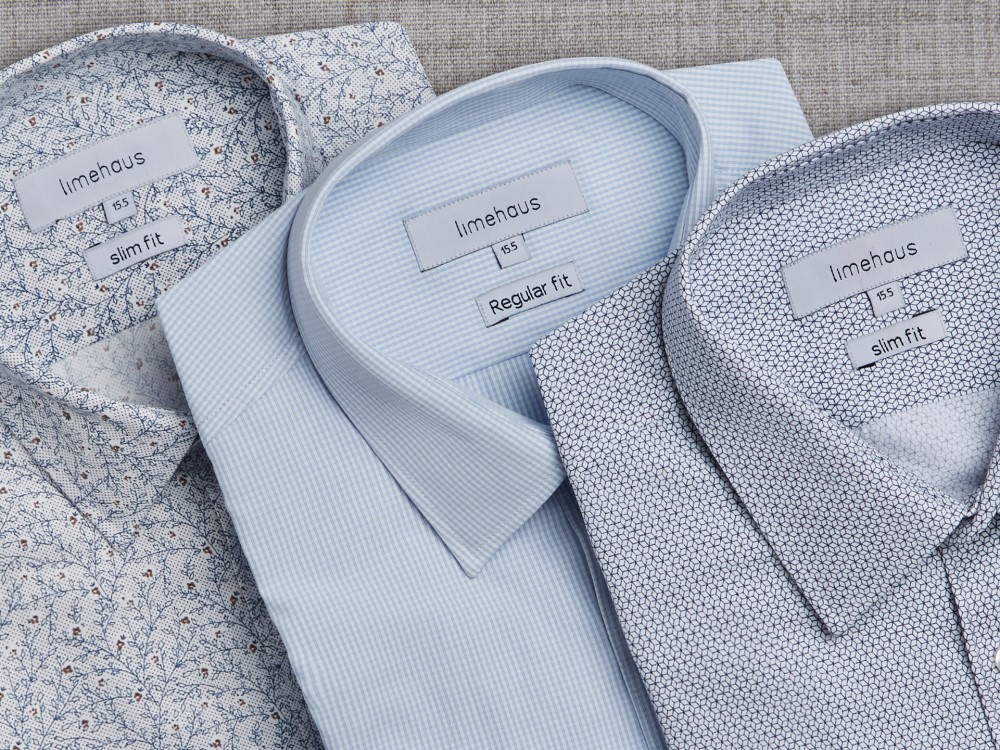 Striped Shirts
Offset a plain suit against a striped shirt for a lively look that's still ultra-wearable. Just as versatile as its plain white counterpart, pair a pale blue striped shirt with dark suits, light suits, and everything in between.
Spotted Shirts
Your mind may immediately jump to visions of kitschy polka dots, but a spotted shirt can be subtle, refined, and give your suit some texture. Opt for a formal yet charismatic coupe dotted pattern or a vivid navy spotted shirt.
Floral Shirts
A floral shirt injects instant personality into your formal look. Especially when attending an event where everyone else will be suited up, wearing a floral shirt transforms your suit into a stand-out look. Stick to the subtle end of the floral spectrum in muted tones or woodblock-inspired prints. Ready to dive in? Go for tropical leaf motifs and intricate botanical patterns.
Alternative Textures to the White Shirt
Knitted Shirts
Don't underestimate the impact of swapping a plain shirt for something with a bit of texture. Depending on your suit and the event's dress code, incorporating a knitted polo shirt can exude cool retro Mod style. Choose a burgundy, mustard or teal colour to add dimension to your look.
Denim Shirts
A lightweight denim shirt under your suit is ideal for adding a unique edge to your smart-casual outfit. Perfect for also wearing as a standalone shirt on casual weekends, denim comes in a huge variety of shades, so there's something to match every suit colour. Make sure to choose something that's lightweight enough to fit comfortably under your suit jacket, and you're on to a winner!