What To Wear For Back To School, College and Uni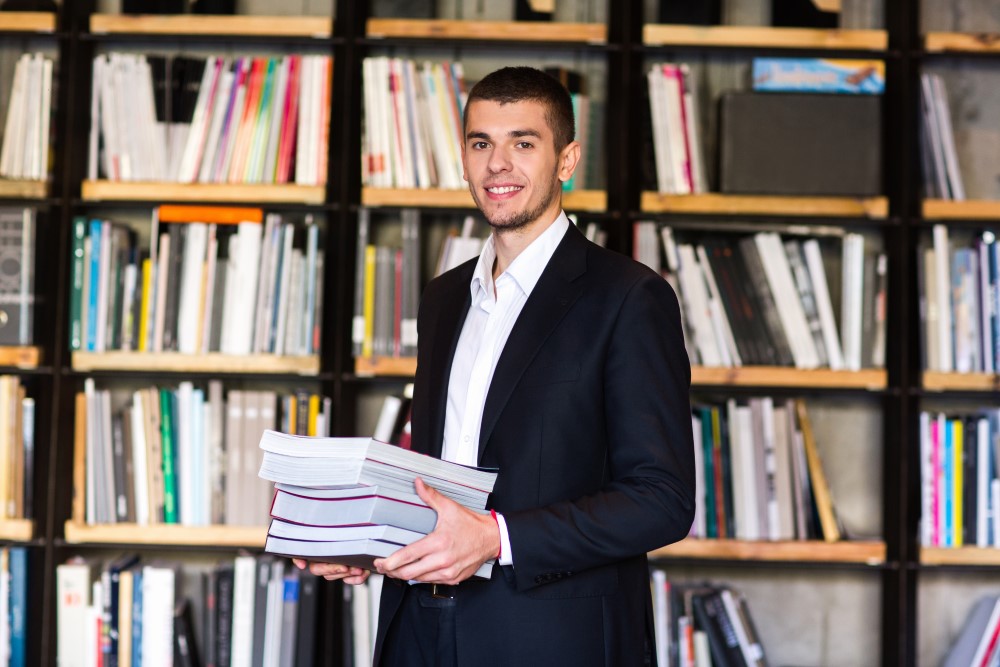 Kick off the academic year with fresh new style! Build a winning wardrobe of reliable pieces and you'll be all set for whatever the next 12 months has in store. We know that student budgets are tight, so follow our guide to getting the most out of your wardrobe – these essential styles will see you through school, college, university and beyond.
Formal student outfits
The academic calendar is packed with events. From formal course gatherings to black-tie parties and end-of-year celebrations, invest in your suiting now and you'll be all set when the time comes. Choose a dark suit for versatility; timeless black and navy-blue styles work for all formal occasions, and will meet any strict black-tie dress codes.
Don't forget to pick up some crisp formal shirts to pair with your suit. Get the most out of your shirts by choosing versatile white and pale blue options; these will compliment any colour suit and can be incorporated into smart-casual outfits too.
Ready to take your formal outfits up a notch? A slick men's overcoat will come in handy for cold-weather occasions and outdoor gatherings. A timeless wool coat instantly elevates your formal outfit, keeping you warm and your suit safe from the elements.
Investing in your formal outfits now means you'll be stress-free when the invites start rolling in. Plus, when the time comes for graduation and job interviews, you've got a solid selection of suiting options ready to go.
Smart-casual student outfits
Day-to-day school or university life involves plenty of sitting in lectures and seminars, but it's important to strike the right balance between comfort and smart style – after all, you never know who you might run into on campus and want to make a good impression with.
Knitwear is a go-to for everyday student outfits, great for layering over an Oxford shirt on cold days. Similarly, casual shirts are ideal for wearing over t-shirts when the weather's a bit warmer.
Chinos are a smart-casual winner, they're comfortable yet put-together and look good with almost anything. Stock up on versatile neutral colours and you'll be reaching for a pair of chinos whenever it's time to head to class. You might want to upgrade your denim, too – pick up a new pair of jeans for a goes-with-everything staple that's easy to throw on with a t-shirt, polo shirt or sweater.
Every student wardrobe needs a reliable jacket. Choose an on-trend shirt jacket for preppy style that's perfect for autumn layering. An iconic Harrington jacket will elevate those smart-casual outfits with a cool Mod edge, and a sleek leather or denim jacket is an iconic essential that you'll wear on repeat for years to come.
Walk across campus in style with footwear that offers comfort and practicality. For your smart-casual student wardrobe, some sturdy boots for autumn and winter, and cool trainers for spring and summer will see you through.
Off-duty student outfits
For stay-at-home study days and all-nighters in the library, comfort is key: think hoodies, track tops and sweaters. A super soft brushed cotton overshirt is the perfect casual yet on-trend layer to throw on over a t-shirt.
Sticking with comfort, it doesn't get more laidback than a pair of lounge-worthy tracksuit bottoms. Add a selection of full-length and short joggers to your wardrobe in soft fabrics like tricot and jersey, so you can focus on your assignments in comfort.
Don't forget the importance of footwear for hanging around your student accommodation; now's the time to pick up some easy-going sliders or slippers. Socks are an essential too when it comes to your at-home outfits – student houses can be cold!