How men's shirts should fit and three ways to style them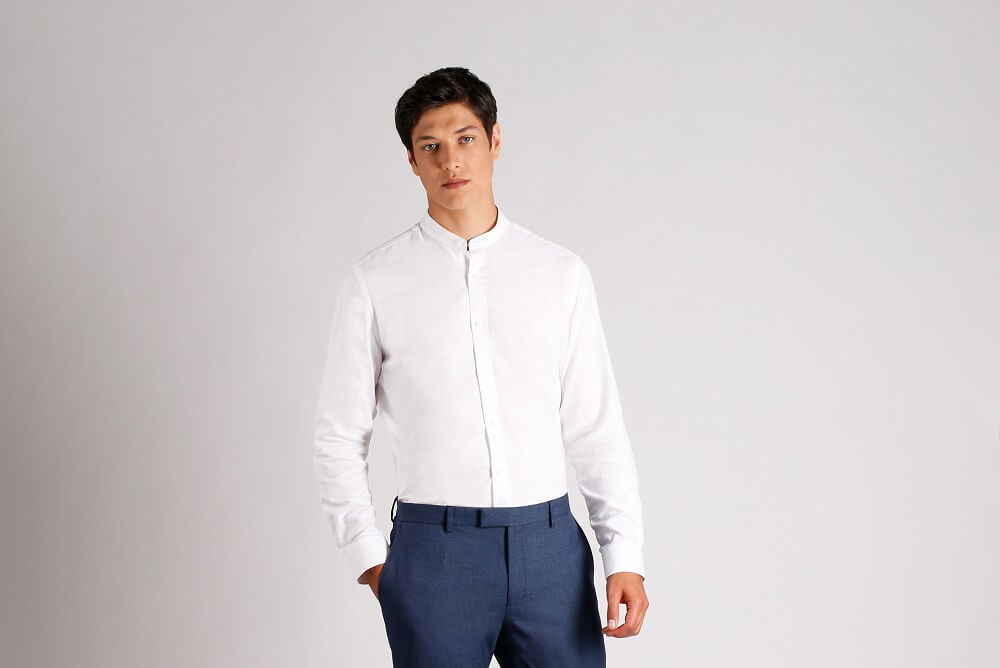 When you're building a formal outfit, it can be easy to focus so much on the suit, shoes and accessories that the shirt – that staple base of any outfit – is largely forgotten about. Far from something thoughtless to just throw on, your shirt sits directly against your skin, and is the first thing people see if go decide to go sans-jacket. From the collar to the cuffs to the cut of the torso, when you're wearing a crisp, clean, well-fitting shirt that you've carefully chosen, you'll feel confident and in control.
Put your neck on the line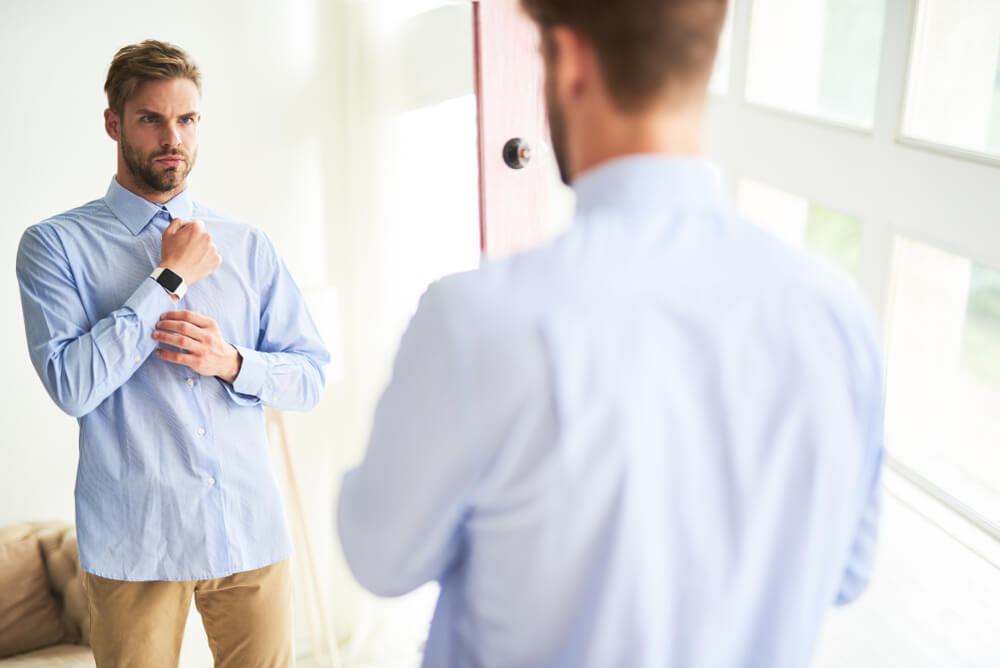 There's much more to sizing than just small, medium and large. All shirts have different cuts, collars and styling features, so it's crucial to understand your neck size and arm length. Grab a tape measure and note down your measurements so you can avoid sleeves that are too short, a loose collar or a fit that's too restrictive.

For collars, don't forget the 'one finger' rule – if you can't fit one finger between the collar and neck, it's too tight. Any more than one and it's too loose.
Shop slim fit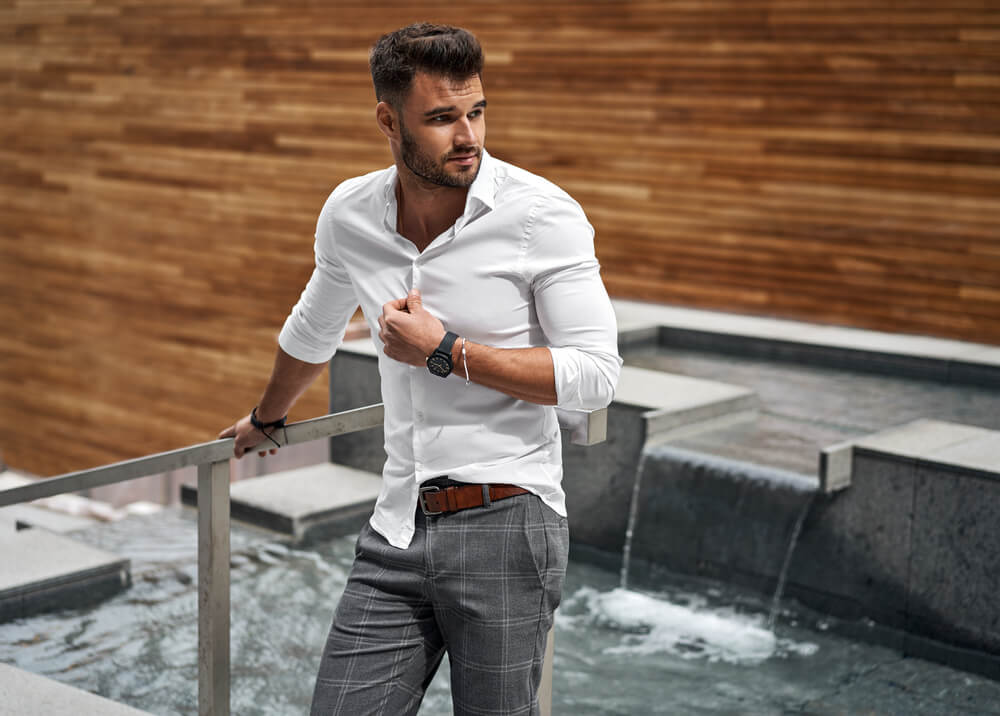 Depending on your body type and the look you're going for, it may be wise to opt for a slim fit shirt. Slim fit sizing differs between brands, but this cut will help to add structure to your look and sharpen your silhouette. Remember that with slim fit shirts, the shoulder seams should clinch your shoulders.

Choosing a slim fit shirt – regardless of your body shape and size – can enhance the impact of your whole outfit, but as long as the sleeves aren't too long or short; when unbuttoned, the cuffs should reach just past your wrists.
Don't be confused by collars
There's an abundance of variations in collar spread, buttons, points, structure, stitching, and so much more. The variety of choices can be overwhelming, but take it from us that the point collar is a safe bet – not too fashion-forward but not too conservative, it works with every kind of suit and tie.
Don't be afraid of being bold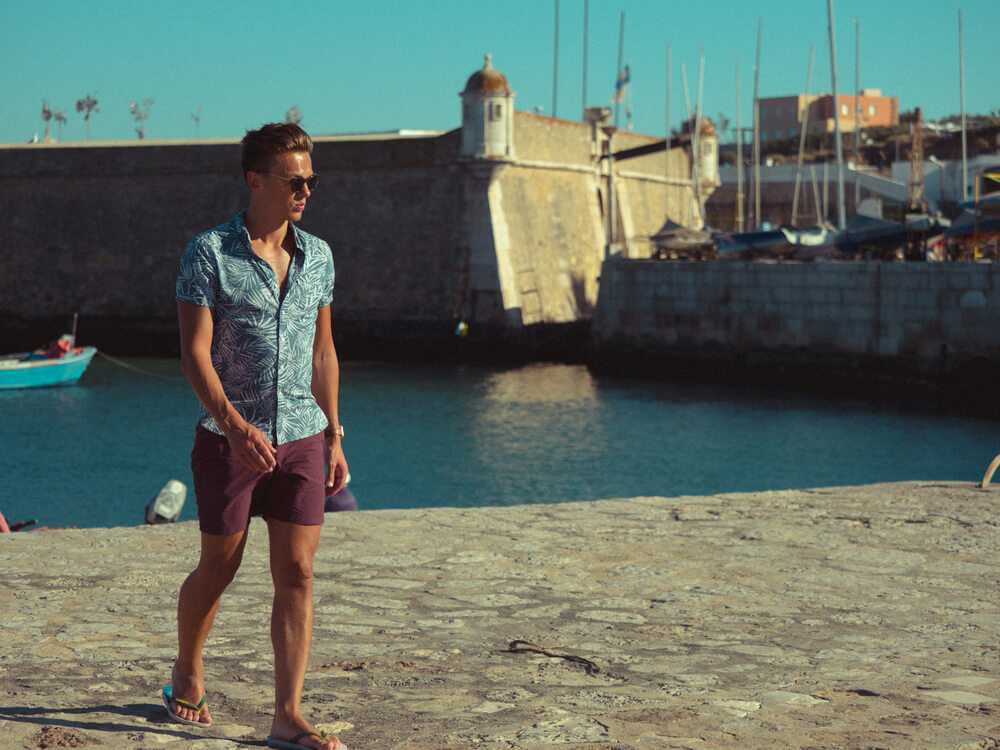 From chromatic florals to vibrant checks, there's a colour or pattern out there that's perfect for your next formal outfit. Introducing a bold print or rich tones in the winter months will turn heads, and summer opens the doors for fun Hawaiian styles and ginghams.
Iron man
There's no quicker way to ruin an outfit than with a creased shirt. None of us enjoy ironing, but giving your shirt the once-over to smooth out any creases will make a huge difference to your overall look, and you'll feel better for it.

Taking proper care of your shirts will keep them looking fresh and new for longer. When it comes to storage, hang them up in a closed wardrobe so their shape and colour stays intact.
Top tips on styling a shirt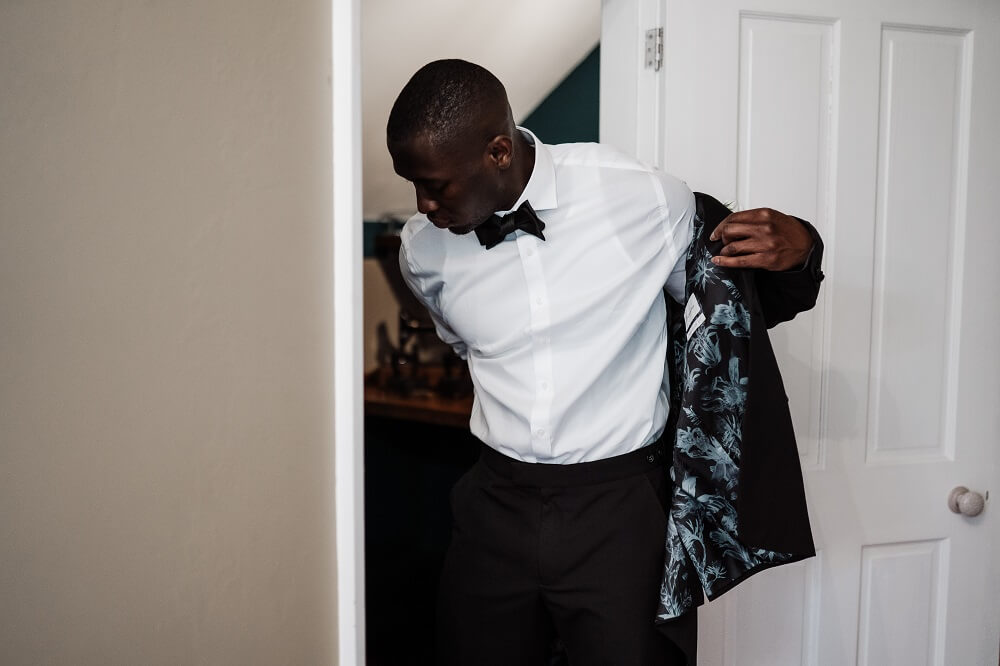 There are so many different styles of men's shirt available; Oxfords, short sleeves, casual, tuxedo – the list goes on… If you're having trouble navigating the many varieties, here are our top three styles:
The Oxford Shirt
Characterised by its thicker fabric and button-down collar, the men's Oxford shirt is a casual take on traditional dress. It's perfect for a whole range of events, from weddings to the office. Our top pick is this classic Sky Blue option from Ben Sherman.
Dress shirt
Elegant and simple, the dress shirt is exactly what you need when you're dressing to impress. From black-tie ready wing collars, to this versatile floral jacquard shirt which is ideal for your next summer wedding.
Flannel shirt
Stay warm and stylish in a flannel shirt. Made from thick, soft fabrics that traditionally feature a checked pattern, flannel shirts give a more casual look that still carries a smart edge.
Now that you're equipped with the crucial pointers on choosing and styling your shirts, check out our Shirt Bar for a walk through the key design features and styling details to help you pick the perfect shirt every time.