How men's shirts should fit and three ways to style them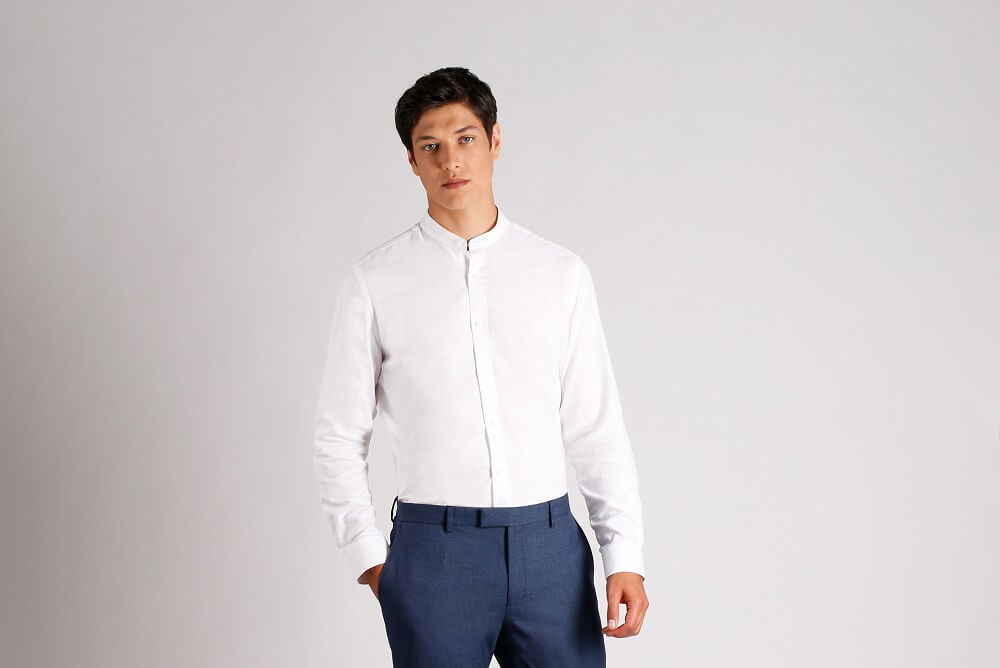 Having a well-styled wardrobe requires several staple items, and no wardrobe is complete without a well-fitted range of dress shirts.
Nailing the right shirt might seem simple, especially when compared to buying a suit or selecting the right accessories. However, a truly well-fitted shirt, made from a suitable fabric that is comfortable, which does not constrict movement and looks flattering at the same time, remains relatively rare.
This guide will help you understand all about men's shirts, starting with the fabrics, details, collar and cuff options, as well as fit, so that you select the right shirt for you without breaking the bank.
Whether you are going to be wearing a shirt for a special occasion - or just as part of your day-to-day routine at work - you must ensure that you are comfortable while remaining stylish.
Our guide will address this balance.
Change your mindset on shirts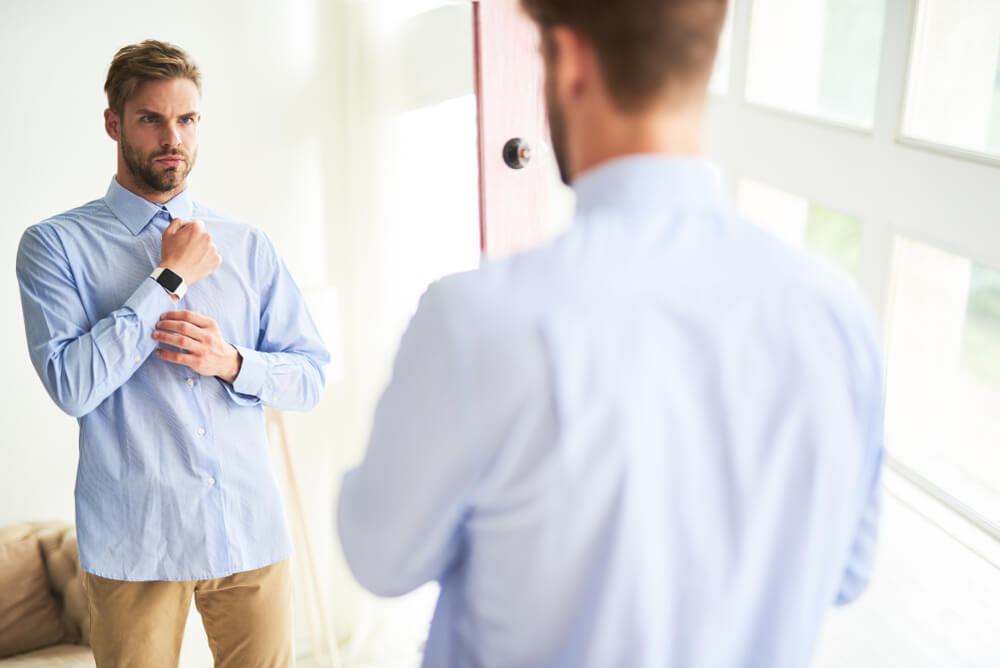 It is easy to focus on the suit, shoes, accessories and bag when you're seeking to curate a smart look. More often, the shirt is the element we put the least amount of thought into, and this mindset needs to change. The shirt is one of the first items you pull on as part of your outfit and, when your jacket is taken off, it is the first thing people see.
A dress shirt is not just something to throw on - there are a lot of details to get right. From the collar to the cuffs to the cut of the torso, when you're wearing a crisp, clean, well-fitted shirt that you have invested time in finding, you will feel confident and in control.
Put your neck on the line
When buying a shirt, it would be easier to go for a small, medium or large. However, shirts all have different cuts, collars, and styles. This is why it is important to understand your neck size and arm length, so, get a tape measure and find out your measurements.
Knowing your neck size and arm length will ensure that you are selecting the right size when buying a shirt. It will ensure that you do not have long shirt arms, a loose collar or a fit that is too restrictive.
For collars, we advise following the 'one finger' rule. If you can't fit one finger between the collar and your neck, it is too tight. If you can fit more than one, it is too loose.
Shop slim fit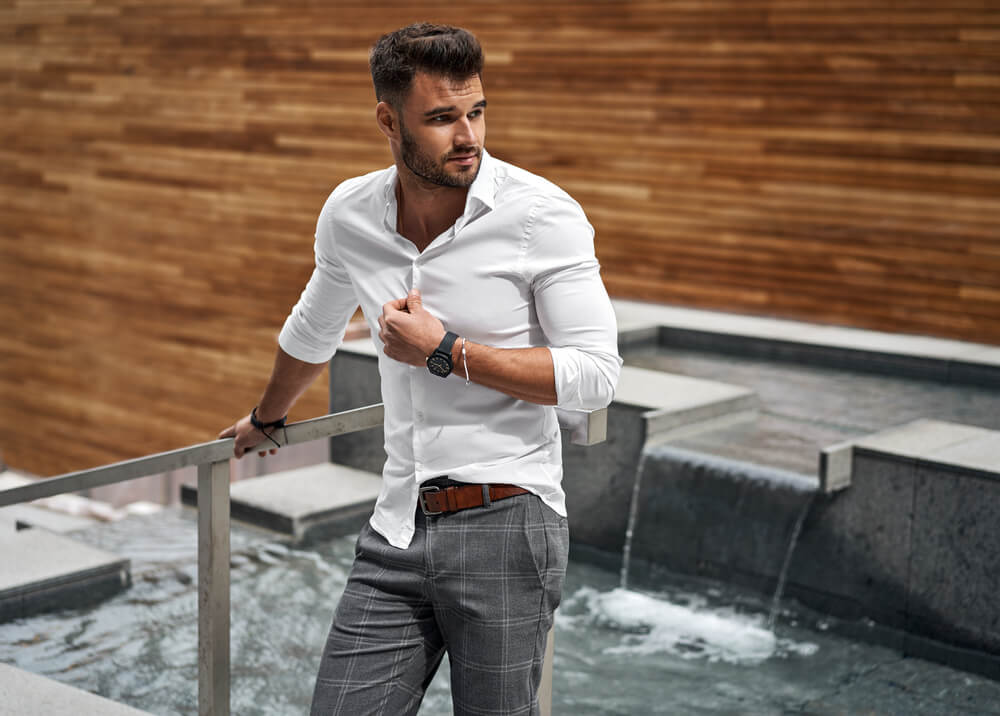 When you are shopping, depending on your body type, it's often wise to plump for a slim fit shirt. Slim fit sizing is dependent on the brand you are buying and the look you're trying to achieve, but this kind of fit will help to add structure to your body and sharpen your silhouette. With slim fit shirts, the shoulder seams should clinch your shoulders.
Always ensure that the sleeves are not too long or too short. When unbuttoned, the cuffs should reach just past your wrists. Choosing a slim fit shirt - regardless of your body shape and size - can enhance the impact of your overall outfit - and this Brit Blue Circle Print Slim Fit Shirt is perfect for giving your body a structured appearance.
Don't be confused by collars
There are so many collars available on the market today, such as the spread, the button down, the straight point and the semi-spread. It's no surprise that many men are left confused by the sheer scale of the variety, and struggle to hone in on the type that will fit them best.
If you are concerned with collars, then we would suggest going for a semi-spread. It is not too fashion-forward, yet not too conservative, and it works with every kind of suit, every kind of tie. You cannot go wrong.
Don't be afraid of being bold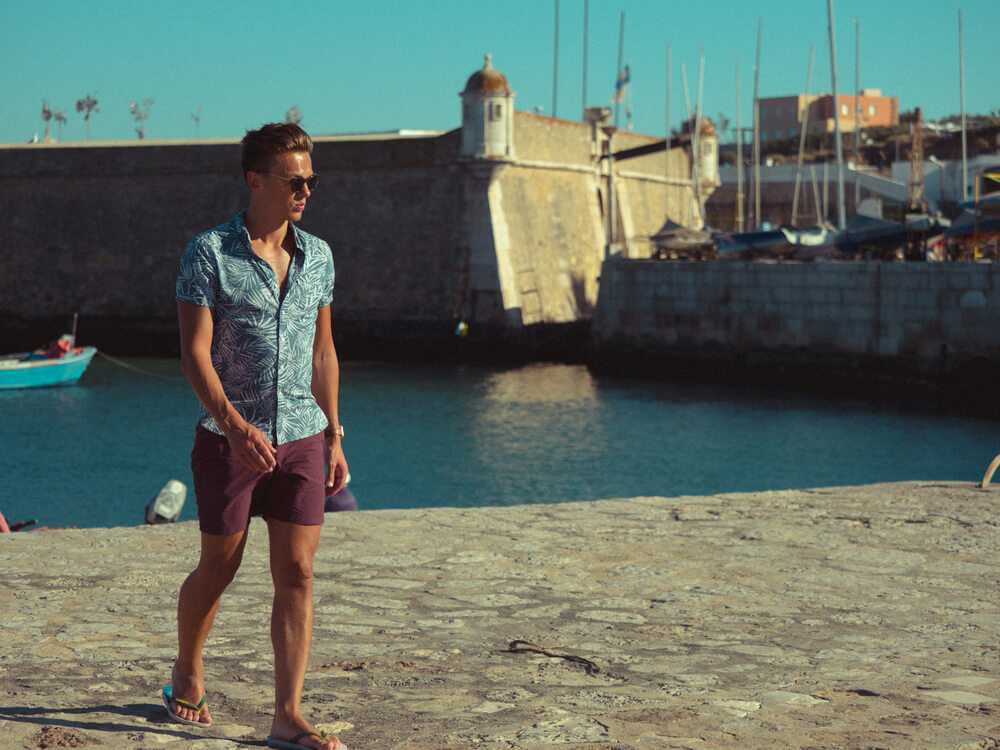 Now that you have a good understanding of what kind of shirt fits you well, and how to wear one that will make you feel comfortable and confident, you can begin to experiment with colours and patterns.
Introducing a bold print or a richer tone in the winter months will grab people's attention and you can have a little fun along the way, such as through switching up your colour palette. If you have a summer BBQ in the diary, why not wear this Navy Hawaiian Print Shirt; it is a bold print that will grab everyone's attention.
Iron man
Nothing ruins an outfit more than a shirt that has not been ironed. It can make you look messy and unprofessional.
You may not enjoy ironing, but picking it up and making sure that the shirt you are wearing for the day is cleaned, starched, and ironed will make you feel fantastic when you put it on. It is important to take good care of your shirts. It will keep them looking fresh and new for longer, and ironing a shirt before wearing it can help you feel more confident.
If you are unsure about how to iron a shirt correctly, don't fear - there's endless guidance available online, so no excuses!
Top tips on styling a shirt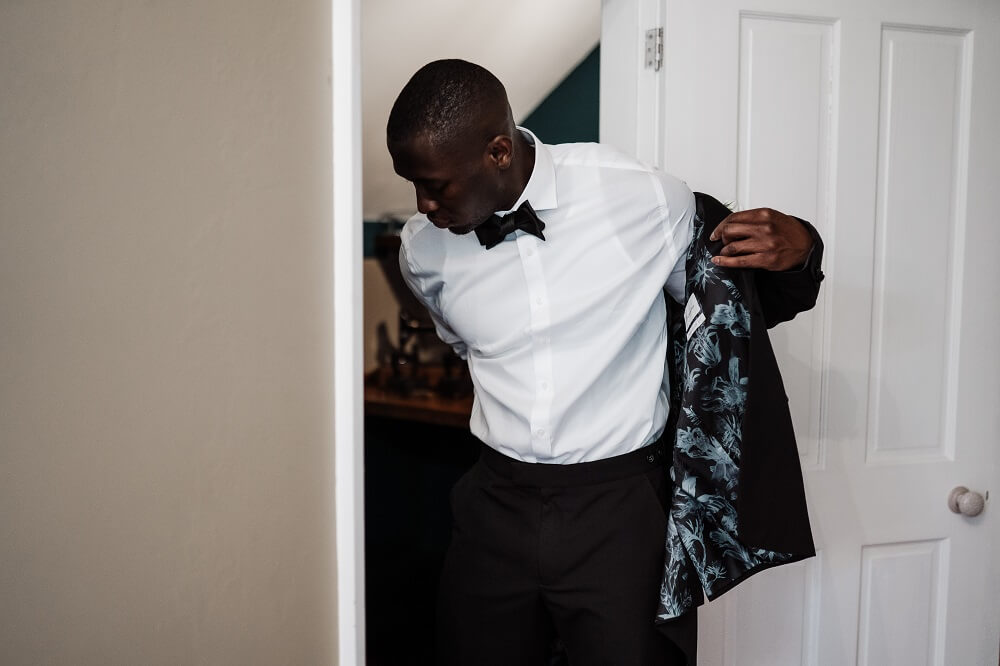 There are so many different styles of men's shirt available on the market today; Oxford shirt, short sleeve shirt, casual shirt, Tuxedo shirt - the list goes on. Having trouble navigating the many varieties? Here are our top three styles of men's shirts:
The Oxford Shirt
Characterised by its thicker fabric and button-down collar, this shirt is a casual take on the traditional dress style. It is perfect for a range of events, whether that be at a wedding or the office.
Our top pick for an Oxford Shirt is this Blue Oxford Shirt.
Dress shirt
Elegant and simplistic, the dress shirt is exactly what you need when you're dressing to impress. Not sure where to look? We recommend this White Sateen Slim Fit Shirt, which is the perfect match for any summer wedding appointments.
Flannel shirt
Stay warm and stylish with a flannel shirt. Made of a thick, soft fabric that traditionally comes in a checked pattern, this variety typically provides a more casual look that will help to keep you warm. This Navy Flannel Shirt is a must for the winter months.
We hope this guide to wearing and styling men's shirts has proven useful, and helped equip you with the right knowledge to make a wise choice. One final thought - always remember when buying a shirt to keep your body shape and fit in mind. You want to ensure you feel comfortable and confident in a well-fitted shirt.