What to wear to a club for men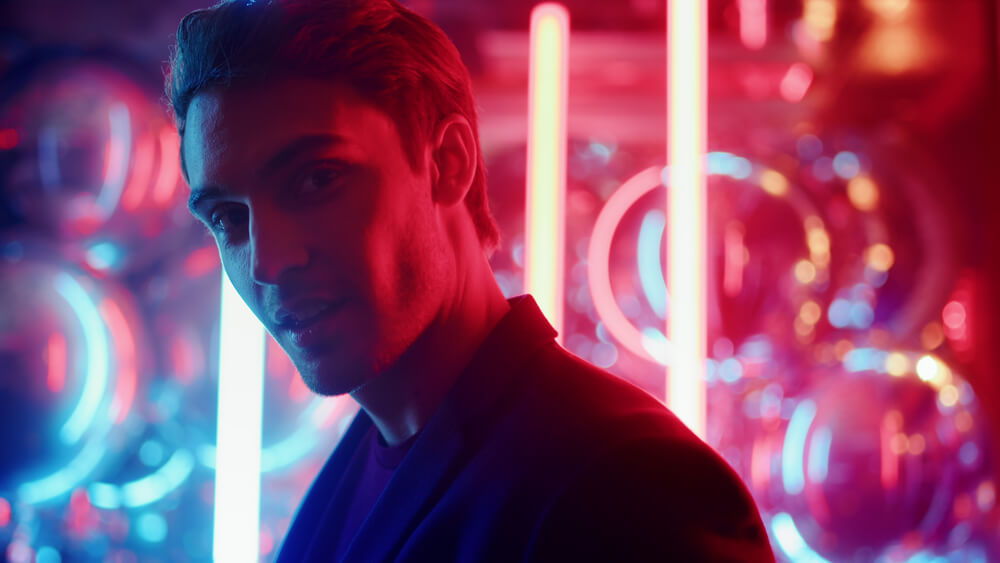 As restrictions lift from 19th July, we will have more freedoms than we have had in the past 18 months, and this will include clubs reopening. It has been a while since men have had to get dressed to go to a nightclub. So, whether you are heading out for after-work drinks on Friday evenings, or are intent on tearing up the dance floor on a Saturday night, knowing what to wear to a club can be a challenge.
While you do not want to be underdressed, you also do not want to be overdressed and look like you're trying too hard - it's very much about finding the right balance.
What you absolutely do want to do is show your off style, and we can help you find the perfect outfit. From the ideal shirt to the right shoes, this guide will show you what to wear to a club from head to toe.
Nightclub Dress Codes
When it comes to choosing an outfit to wear to a club, it's important to consider if there might be a dress code. It has been a while since we have had to worry about that and it can be easy to forget that some establishments have rules dictating how to dress.
You do not want to be the person who gets turned away at the door for wearing trainers or a t-shirt. Depending on the type of venue you are going to, the dress code will vary, so be sure to check in advance if the club has any kind of dress code.
If you're still unsure, just play it safe with a semi-formal outfit.
Clubbing Outfits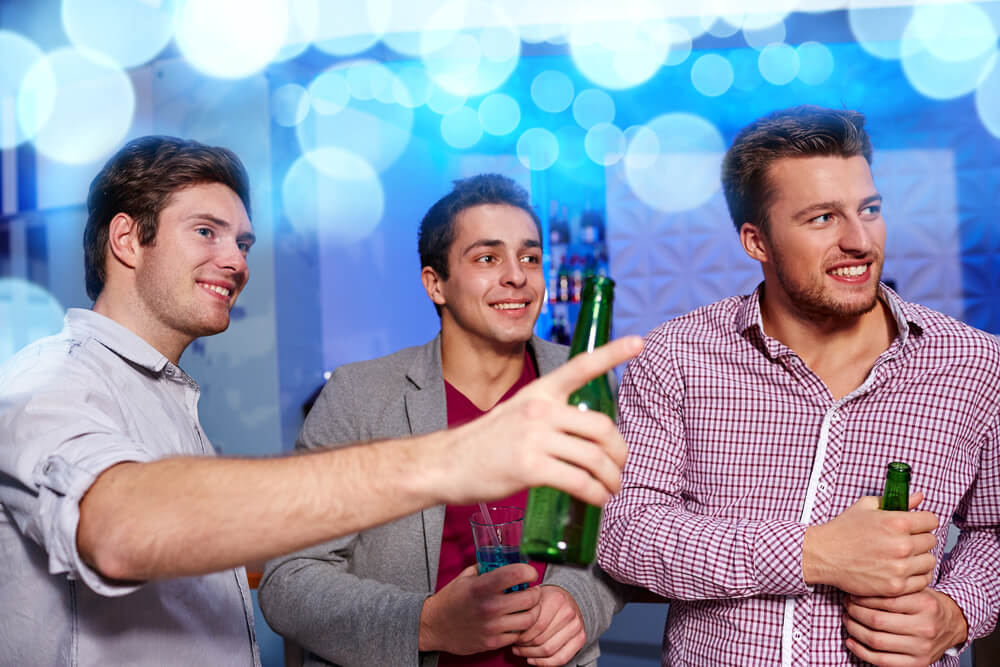 To make finding a club appropriate outfit easier, break it down into men's shirt, trousers, shoes, and accessories. Doing this will allow you to build the perfect look. Also, do not forget to make your ensemble weather-appropriate, particularly if you're heading out in the depths of winter or summer.
Button-Up Shirt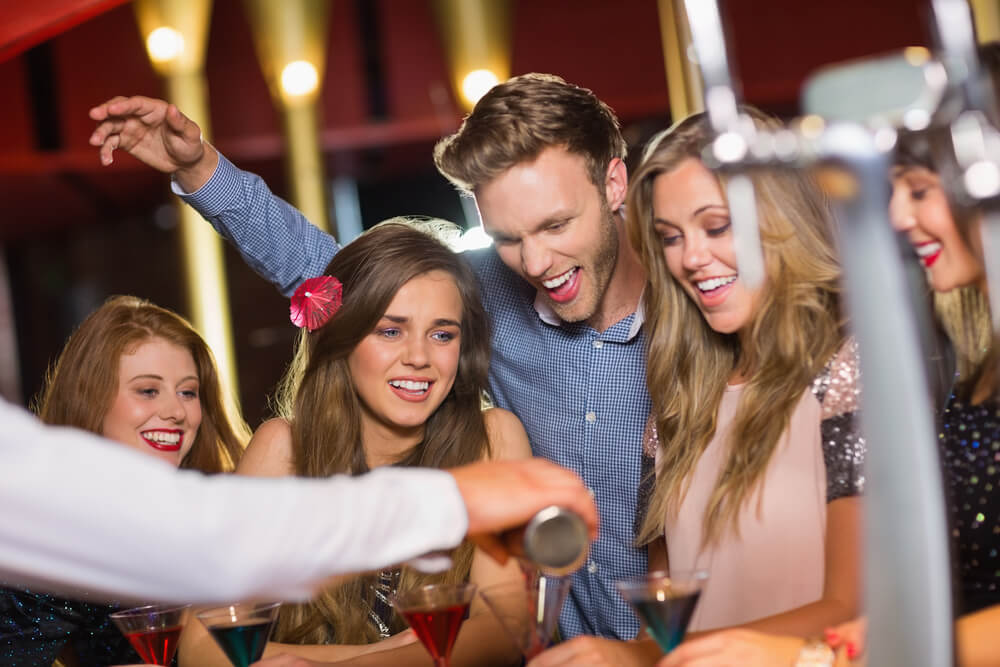 When choosing a top to wear to a club, a formal shirt, such as one in the Oxford style, is an easy option. Not only will it look good, but it will also ensure that you are dressed appropriately for most dress codes. For a classic look, choose a design in white.
If you want to add a little more interest to your outfit, you should select a style with a colour or pattern. This Navy Long Sleeve Slub Grandad Shirt is perfect for those Saturday drinks.
Jeans & Chinos
If you are wondering what pants to wear to a club, it really breaks down into three main options. Depending on where you are going, you can either choose jeans, chinos or smart trousers. In general, jeans are ideal for clubs with a casual style, while trousers are perfect for those in a more formal setting.
If you are unsure which category the venue you are attending falls into, consider opting for chinos. Chinos are a safe choice that will look stylish while suiting a range of dress codes. This Grey Slim Fit Chino Trouser is smart enough for most venues and comfortable enough to wear for a full night.
Footwear
Your shoes are an important part of your outfit, so do not overlook them when you are going clubbing. The wrong footwear could easily get you turned away at the door.
If you do not know the code, play it safe with a dress shoe instead. Oxford, brogues, and even loafers can all work for these occasions and any sophisticated venues. Alternatively, Chelsea boots are a stylish option that can easily project a polished yet edgy aesthetic. Try these Royce Desert boots in Sand for a cool summer look.
Accessories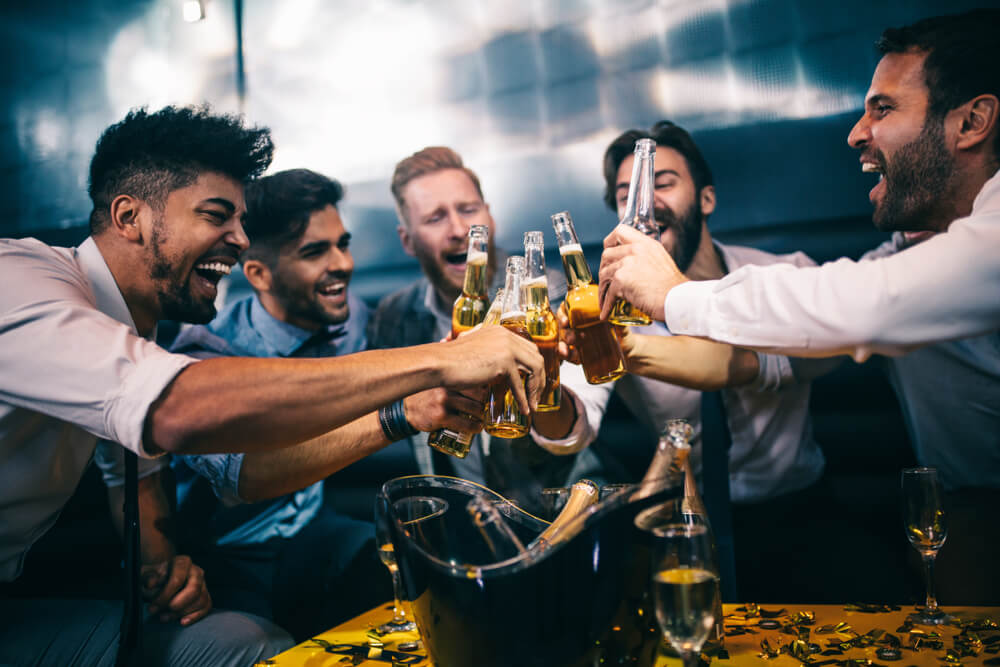 When you are heading to a club, there is no need to wear too many accessories. Forget bags, hats, scarves, and sunglasses, and just stick to the basics.
Any unnecessary accessories will just get in the way and be a hassle while you are trying to enjoy yourself. If you plan on tucking in your shirt, wear a stylish belt. Instead of carrying around a bulky wallet, opt for this Nylon Slim Wallet instead - just keep it simple.
But, more than anything, remember - there is no need to over complicate the outfit process when dressing for the clubs. Juts keep in mind your personal style, what you feel comfortable in – as well as taking into consideration the dress code – and you will soon be back on the dancefloor.