15 types of men's coats for every occasion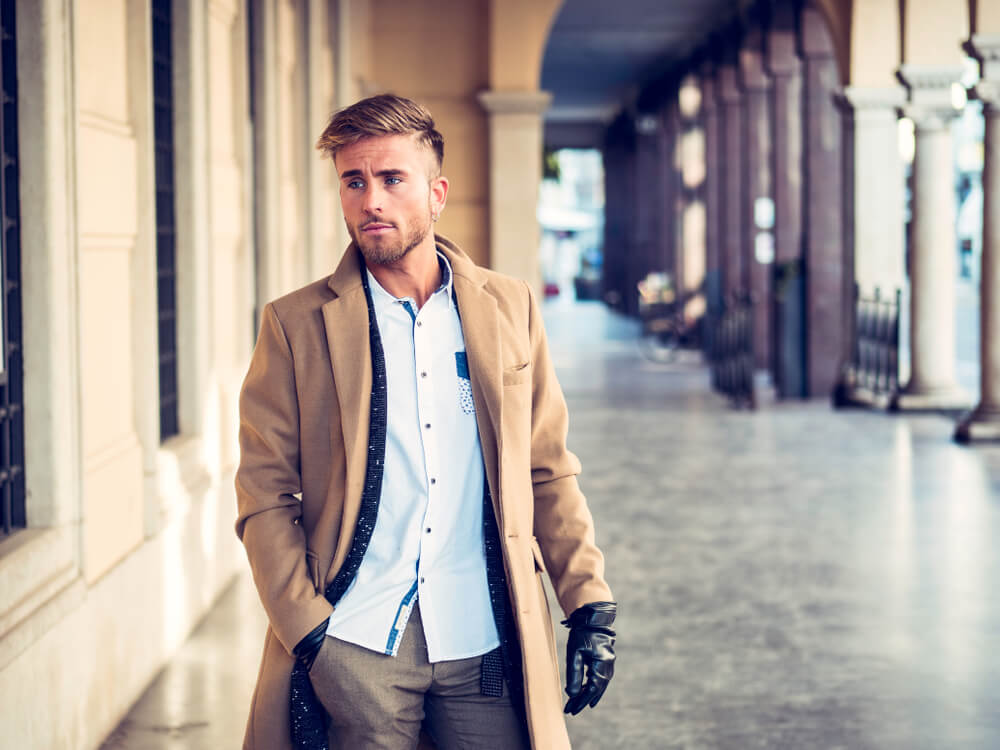 Staying warm and comfortable in the colder months has, for a long time, and for many people still is, a functional consideration.
The traditional men's coat or jacket is designed to keep the heat in and the cold out, but for millions of people, it also provides the perfect opportunity to round off an outfit in style.
Whether it's a thick and heavy winter coat for the coldest of January mornings, or a light jacket for beating the chill on an early summer's evening, there truly is a men's coat for every occasion.
In this blog post, we'll identify the 15 types of men's coats that every man should own.
Types
Overcoats
If the temperature dips below zero and you're preparing for an excursion outdoors then the overcoat is your natural choice. Cutting fashionable lines and helping you stay warm while maintaining a slender silhouette, this blue texture overcoat by Racing Green is the perfect choice.
Wool coats
Another great selection for colder outings is a wool coat, made from traditional tailoring materials to guarantee cosiness, durability and a classic aesthetic for practically any winter occasion. This brown Shetland check overcoat by Gibson London is one fantastic option.
Casual jackets
At the other end of the spectrum to the wool coat and overcoat is the casual jacket, which offers versatility and an extra level of style, although it is not as equipped for the harsher winter days. The four pocket field casual jacket by Ben Sherman strikes a nice balance between function and fashion.
Harrington jackets
A part of the casual jacket family, the Harrington jacket is a timeless top layer piece that should be a part of any man's wardrobe, after having been made famous by the likes of Steve McQueen and Elvis Presley. This Ben Sherman signature Harrington in clover green encapsulates the style perfectly.
Fit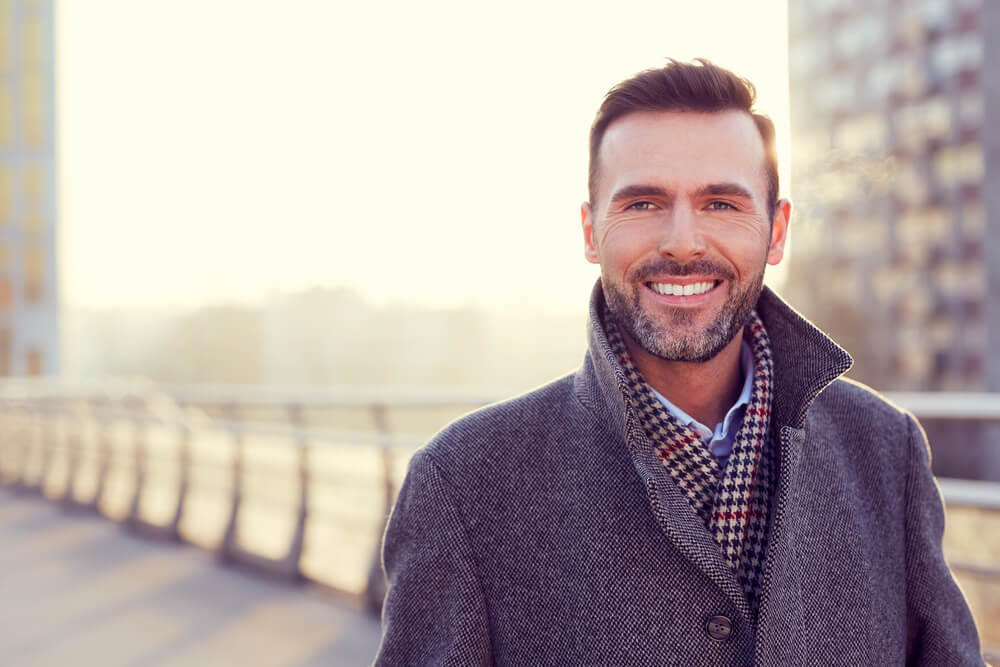 Slim
Complementing the rest of your outfit is a key consideration for men, whether than be a slim fit trouser or just a body type that lends itself better to leaner lines. Many of the styles of men's overcoats offered by Suit Direct can help you deliver a slim silhouette.
Regular
Many coats can help you maintain a regular silhouette without compromise on protection from the elements. While puffer and ski jackets are much bulkier, a wool coat can provide brilliant protection from wind and rain, without compromise on shape.
Tailored
The tailored look is another style consideration of significance in many smart-casual outfit, with men's shirts and trousers all cut and produced in this style. You can carry the aesthetic through to the outer layer of your outfit with tailored fit items such as the four pocket quilted jacket by Jeff Banks.
Big and Tall
If you're taller than average or have a larger frame than others then you may be used to having to look a little harder to find the style you desire. However, in 2021, many of the best styles of overcoat and parka jackets are available in big and tall sizes.
Colours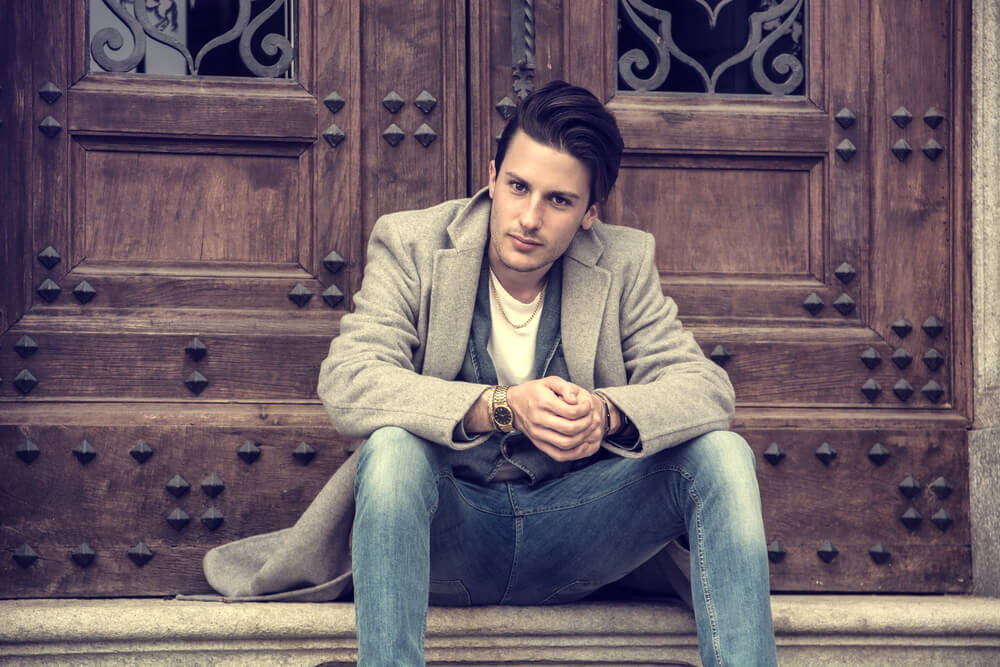 Blue
A blue coat or jacket can help you achieve a smart look that's perfect for the office or an autumn wedding. Combined with a black trouser, white shirt and sweater in an autumnal shade, a blue men's coat will round off any outfit.
Grey
Another reliable office staple, a grey men's coat is versatile and can be particularly impactful when combined with a white shirt and black tie. Many of today's striking overcoats and wool coats are produced in a range of grey hues, offering subtle sophistication.
Black
A men's coat in black is another timeless classic and is fit to grace any manner of formal or outdoors occasion. A popular colour for Harrington and casual jackets, a lighter black coat can be combined with a blue jean to craft the perfect look for evening drinks in the city.
Brown
Brown men's coats have stood the test of time and are particularly associated with the overcoat or wool coat style. A lighter brown can help you create a classic smart-casual winter look, especially when combined with skinny jeans and white shirt.
Designers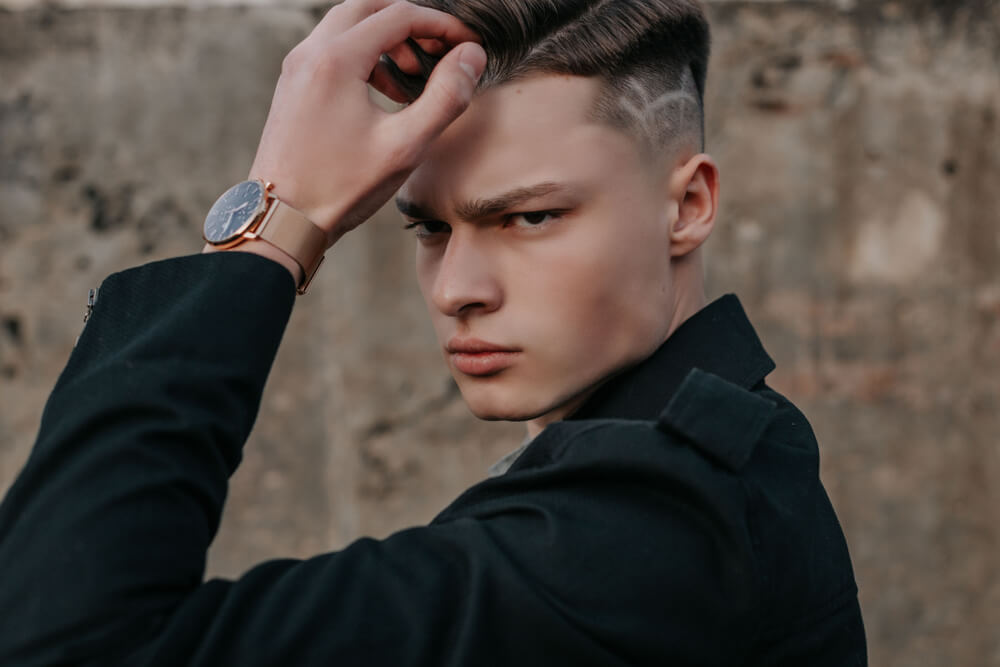 Ben Sherman
Ben Sherman is recognised as one of the most iconic names in men's fashion, with its styles and staples enduring decades to form an integral part of modern and classic youth culture. The brand's range of men's jackets and coats can complete any autumn-winter outfit.
Ted Baker
Ted Baker's range of overcoats are made from more than 50% recycled materials, making it easier for discerning men to craft their outfit in a more sustainable way. Ted's range of overcoats is made up of several timeless classics to complement your outdoors look.
Jeff Banks
Another of the UK's most cherished designers, Jeff Banks has been crafting menswear staples for generations. The brand's modern range of coats features wool coats, macs and overcoats in a range of styles and colours.