What colour shoes to wear with a navy suit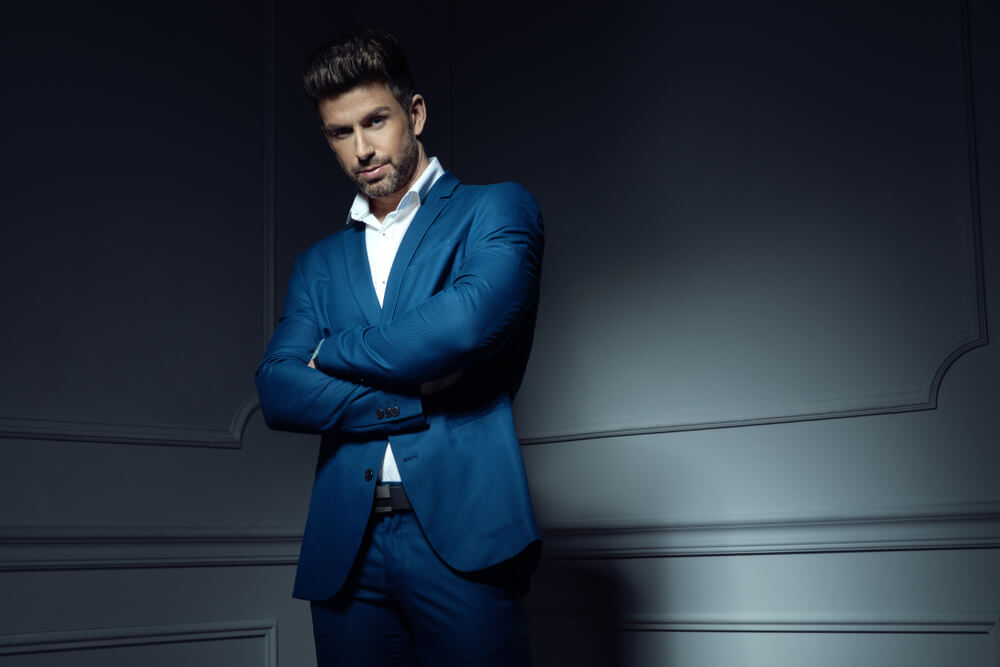 Knowing how to pair up navy coloured men's clothing with accessories can be quite difficult. Navy is quite a controversial colour on the spectrum and can clash with certain hues and textures.
Therefore, we completely understand if you're struggling to find the right colour and style of shoe to wear with your navy suit.
But either way, knowing what to wear in an office environment can be quite stressful, so you may even be asking yourself more general questions.
What styles of navy suit are there?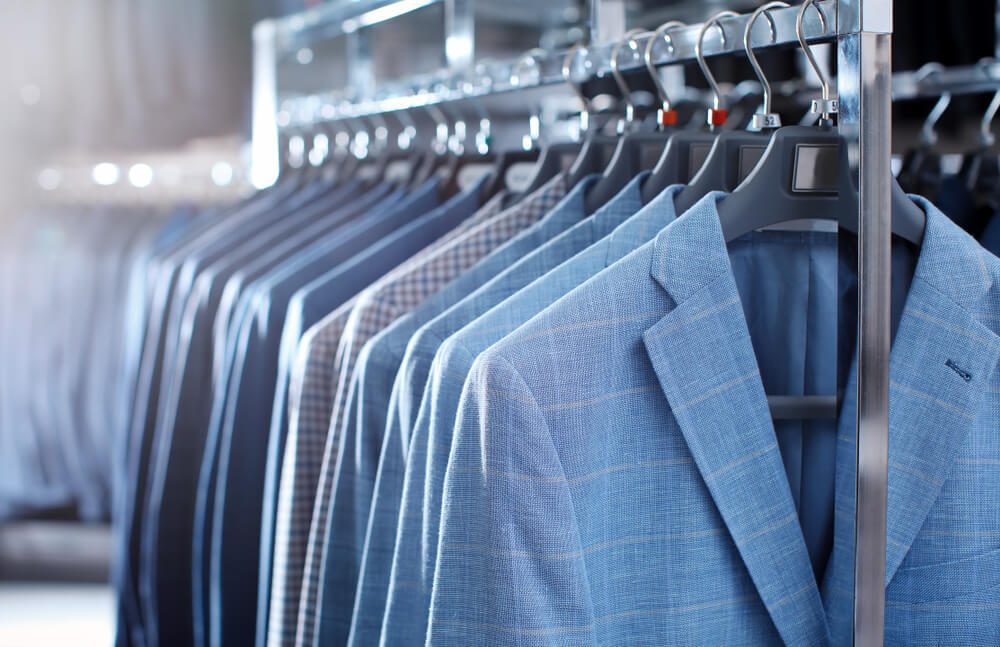 The navy blue suit has been a staple of formal menswear for more than a century, positioned as the classic go-to alternative to black in a range of suiting scenarios.
Some styles allow you to cut a much more narrow silhouette – perfect for a wedding or social occasion - while other offer a more relaxed fit and would be better matched to an office environment.
A narrow lapel can also help you achieve a skinnier aesthetic, while material ranges from the lighter, cooler linen fabric, through to wool and wool-mix items that are best suited to the colder winter months.
How do I look professional at work in navy suit?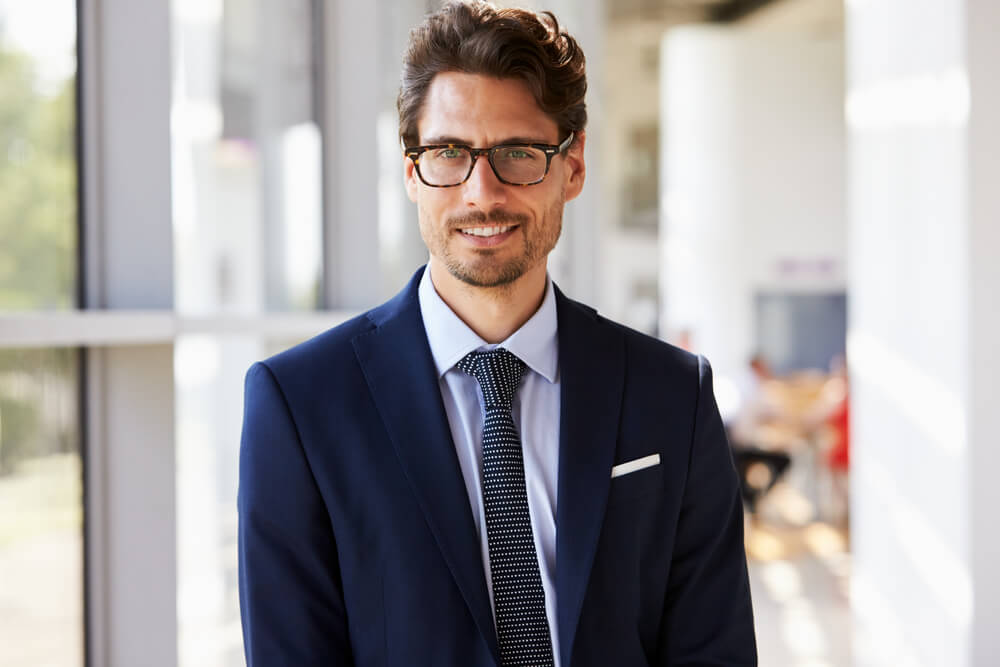 It's important to look the part in a corporate environment. A navy suit is a staple for such workplaces, it's a classic and keeps you looking professional.
Shoes that create a corporate business look with your navy suit
The best shoes to wear to match up your corporate look are toe cap shoes and brogues:
Navy
At first thought, you may wonder why you'd wear a blue suit with a pair of navy shoes. However, navy shoes can actually add more depth to your suit. When teaming navy footwear with a navy suit, go for a shoe that are several shades darker than the tailoring.
Cognac
Cognac is a particularly rich shade of brown, making it a great choice for contrasting with a blue suit while still looking appropriate for a corporate workplace. Cognac coloured shoes can add warmth to your navy suit and will always look great when paired with a matching cognac coloured belt.
What to avoid
We suggest that you avoid pairing black toe cap shoes or brogues with navy suits as it's rare to find the perfect combo that works well together.
How do I make myself stand out at work?
Creating a more elegant look will make help you stand out more in your workplace - and a little bit of elegance didn't hurt anybody.
The perfect shoes to add some quirky elegance to your navy suit are loafers.
Dark brown
Very dark brown coloured loafers teamed together with your navy blue suit will provide you with a great contrast without creating a clash.
Black
Black loafers paired with your navy suit will look effortlessly elegant. Try to add a colourful shirt or tie to brighten your look up a bit, as you don't want to look gloomy.
Deep red
To be extra quirky, we suggest opting for a deep red coloured loafer to pair with your navy suit. Deep red and navy flawlessly complement one another and keep you looking ready for business. Try adding some extra deep red accessories to your navy suit, such as cufflinks, a tie and pocket square to give you that perfect finished look.
We suggest that you try to keep the shine of your loafer to a medium level as too much shine can occasionally look tacky with a navy suit.
How do I stay cool in my suit during summer?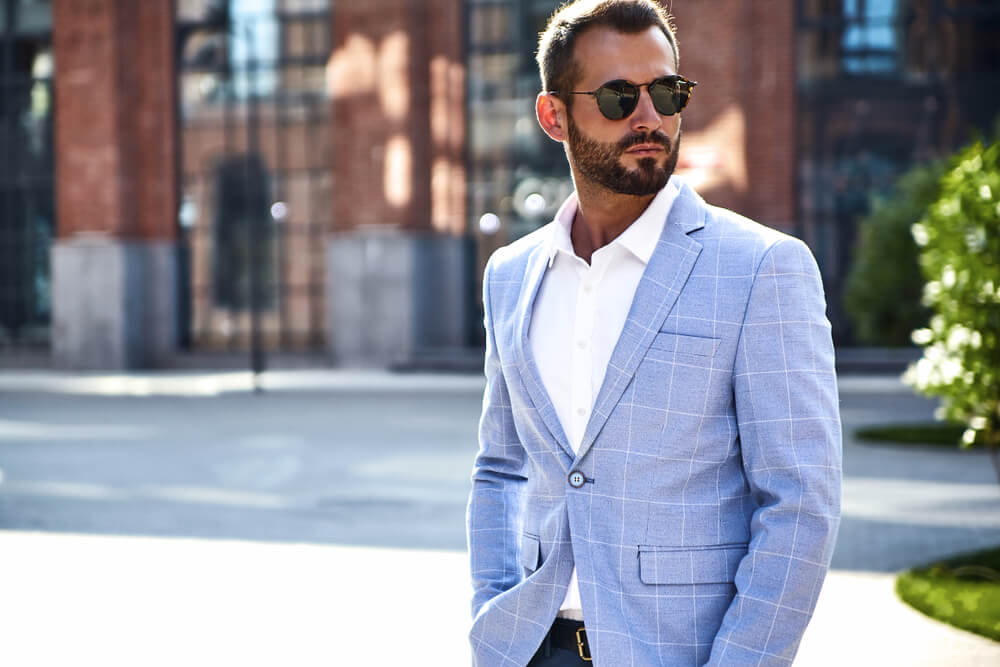 Wearing a blue suit during the summer months can often be uncomfortable and can affect how you work. However, the solution to this is easy, revamp your navy suit look to make it more office friendly during the summer months.
Shoes that create a casual summertime look with your navy suit
Matching a pair of plain white trainers is the perfect way to get your navy suit looking fresh in the summertime.
To create an even more casual element to your look, you could style it with a white t-shirt. This will nicely help tie in your casual summertime look and hopefully cool you down in the warmer months.