Suit Ideas and Trends for 2021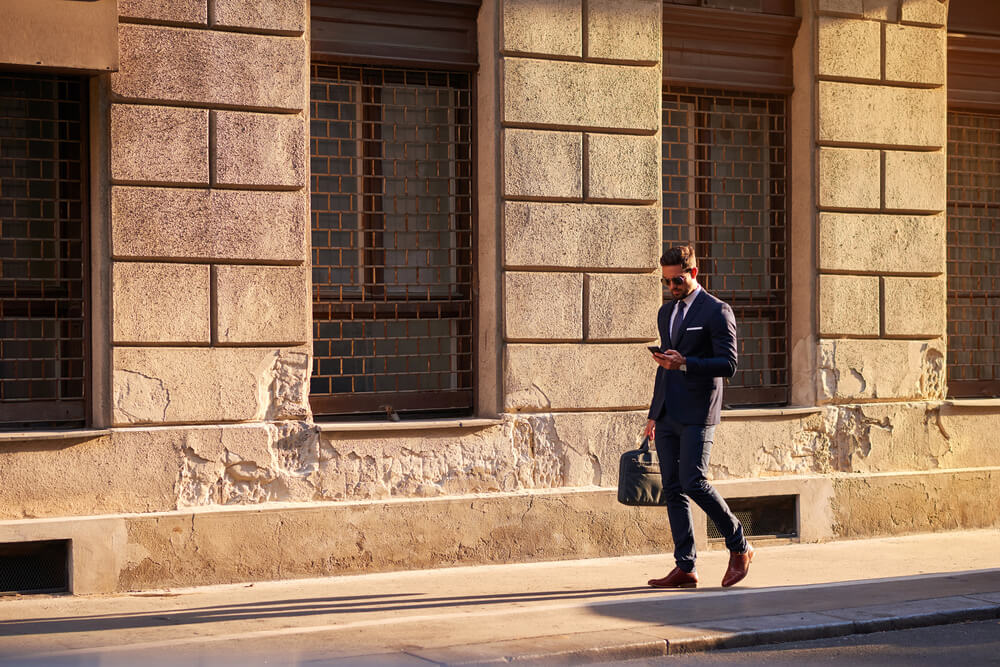 A decent suit should be a staple of every man's wardrobe. For over four hundred years, men have worn matching jacket, suit trouser and waistcoat combinations in a variety of guises, culminating in the various evolutions of the traditional tailored suit we are familiar with today.
Suit fashions have evolved considerably over the years, from the frock gown of the 1800s to heavy wool suit in the 1900s, to the 1940s double breasted suits and big-shouldered power jackets in the 1980s.
But gone are the days when suits were saved for best or for work. Men's suits have developed over time and suit designers over the last few decades have created designs that can be worn both smart and casual.
Whether it is for work, a wedding or popping out for a drink with friends, if you love a good men's suit, here are a few suit ideas and trends for 2021:
Be bold with colour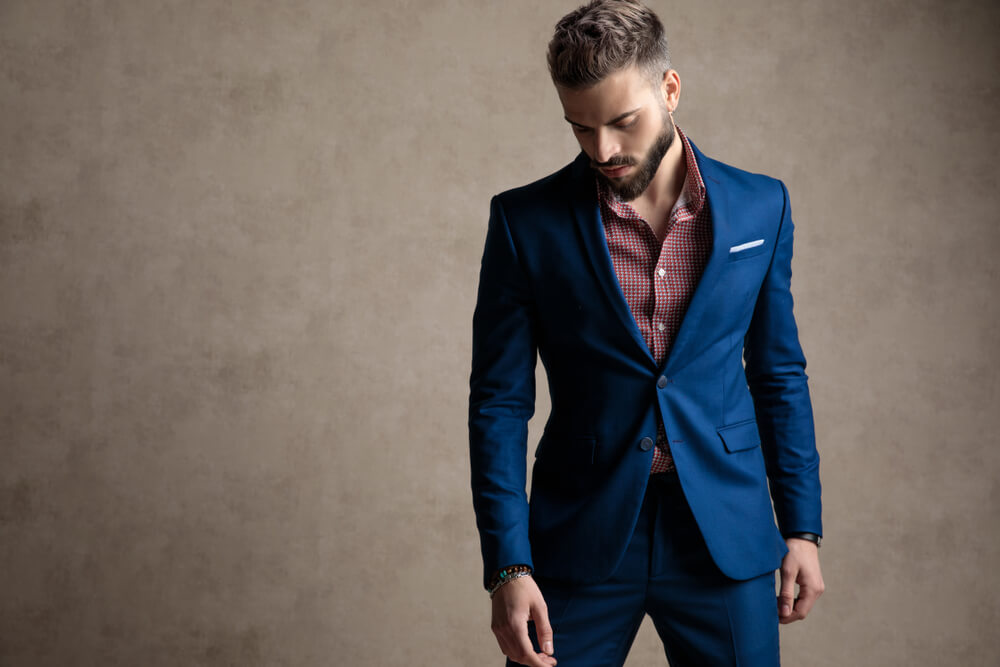 Traditional black, navy and grey suits have been pushed to one side as coloured suits take centre stage this year. Blues, greens, oranges, reds and pinks, even 80s-inspired neon colours, are now being seen on the high street. Although probably not suitable for work or in a professional setting, they are certainly perfect for social events.
If you are unsure about adding a bold-coloured suit to your wardrobe, why not try wearing different shades, pairing darker tones with lighter such as a charcoal suit with light grey shirt?
Brown suits are no longer stuck in the 70s and are also making a comeback, providing an alternative to popular navy or black suit and suitable for all occasions. Wear darker shades in Autumn and Winter and lighter ones, such as tan and camel, in Spring and Summer. Try and choose a shade that best suits your skin tone and pair with a powder blue or white shirt.
Dressing down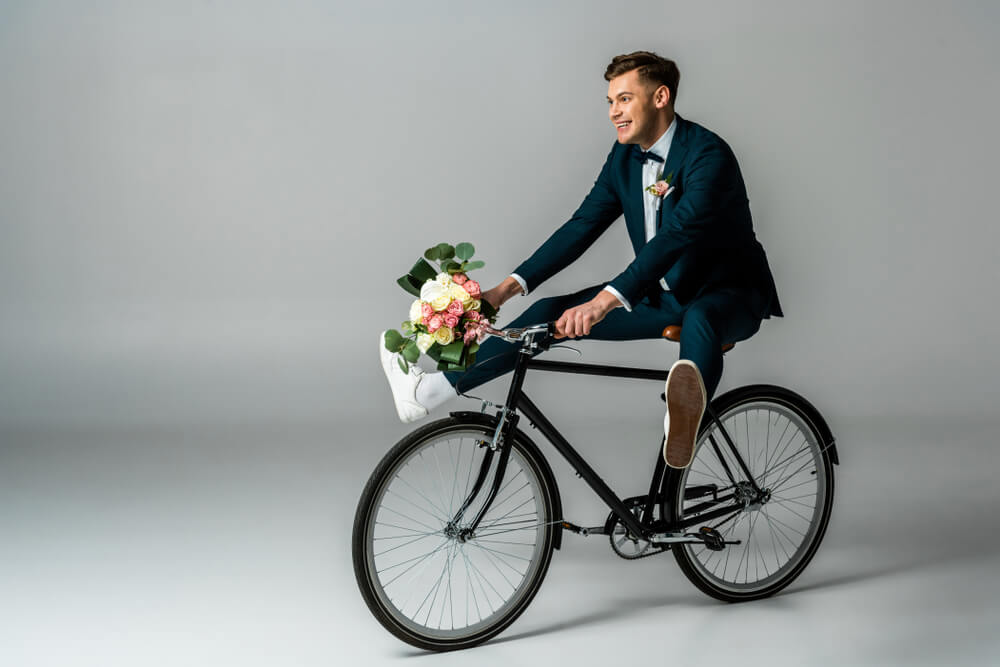 Athleisure is the new buzz word in 2021 as suits become less formal, with designs being created for more leisure wear. Made from stretchy jersey fabric, similar to the material that tracksuits are made from, these athleisure suits still bear the common features of a suit from lapels to matching trousers, but offer a more casual, relaxed feel.
Maybe not ideal as a business suit if you need to be smart for work but perfect for working from home or if your workplace has adopted a more casual dress code.
Complete this casual look by wearing the suit with trainers.
Oversized to double-breasted jackets
Put your slim fit jackets to the back of the wardrobe, as unstructured, oversized suits are walking down the catwalks this year. Offering a relaxed alternative to tailormade jackets that don't hug the shoulders or nip in at the waist, yet still providing a smart appearance. Be warned, these suit jackets are specifically designed and tailored to be oversized, so don't just buy a normal suit a couple of sizes too big as it won't have the desired look.
Pair your oversized suit with a V-shaped top, such as a vest, men's V neck jumper or a wraparound shirt, as an alternative to a casual shirt, to complete the overall look.
Why not also embrace the 1940s this year with a double-breasted suit jacket? Made with more relaxed, lighter-weight materials, these jackets are great to wear dressed down with a pair of jeans.
Bottoms up
Skinny trousers are out and more tailored trousers are in. So, ditch those tight trousers and invest in a fuller pair, from flat-fronted to pleats or relaxed to straight and embrace the traditional tailored look again.
Pattern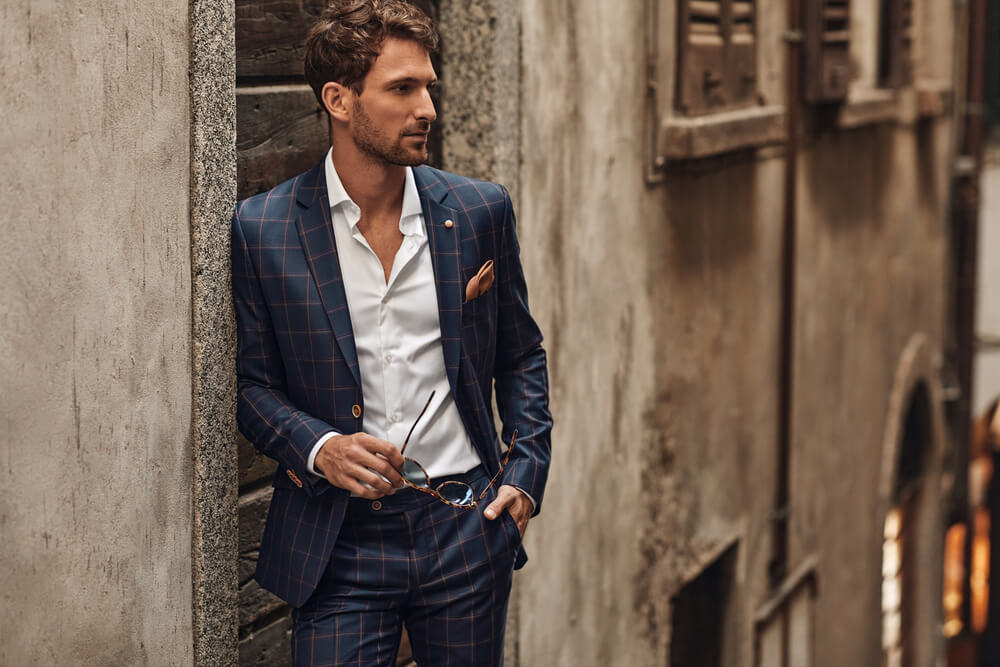 Pinstripes, checks and tartans are also a new hot trend. If you are looking for a bold statement but not wanting to wear colour, this might just be your compromise. These patterned suits are available in more relaxed and comfortable materials, such as linen, cotton and wool.
Boasting the more relaxed fit with wider pants, flat fronts and pleated varieties, these suit styles will provide comfort, a better fit on the average body, and just something a little bit different. Having a pinstripe suit or tartan suit in your wardrobe this season will ensure you are keeping up with the latest fashion trends.
Mix and match
Have you ever thought about pairing a coloured jacket and trousers for the perfect casual look? Wearing a tailored men's suit jacket with different coloured trousers is very on trend. Mixing two suits together is a big no-no however but do invest in a blazer that can be worn with a pair of jeans or men's chinos.
Think about the colour coordination so that the combination works in harmony, making sure they complement each other and don't clash. Suit separates are also the latest trend at weddings replacing the more traditional 3-piece suit.
Post-pandemic look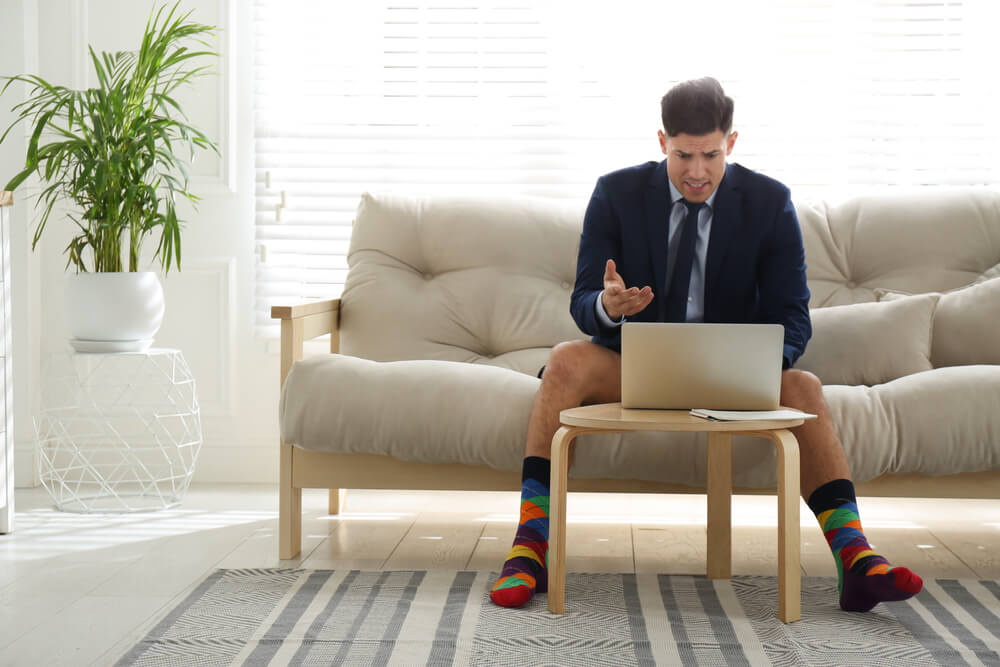 As working flexibly becomes the norm for many following the Covid-19 pandemic, will this mark the end of workwear and wearing suits at work?
Office working is likely to offer a more blended approach as people work more flexibly with a mixture of days in the office and at home. As people have become more accustomed to dressing down for work while at home, casual wear will transfer into the workplace when people return to the office. Luckily, these days suits aren't just for formal occasions or work, so there is no risk of suits disappearing, suit fashion has just entered a new era in its history.
Men's suits are a must have clothing item for men, available in many different designs for all shapes and sizes. Whether you are into your traditional suit, with tailored lines and fuller trousers or like to keep up with fashion and want to embrace the latest Athleisure look, there's a men's suit idea and trend for everybody.