How To Style Your Wedding Suit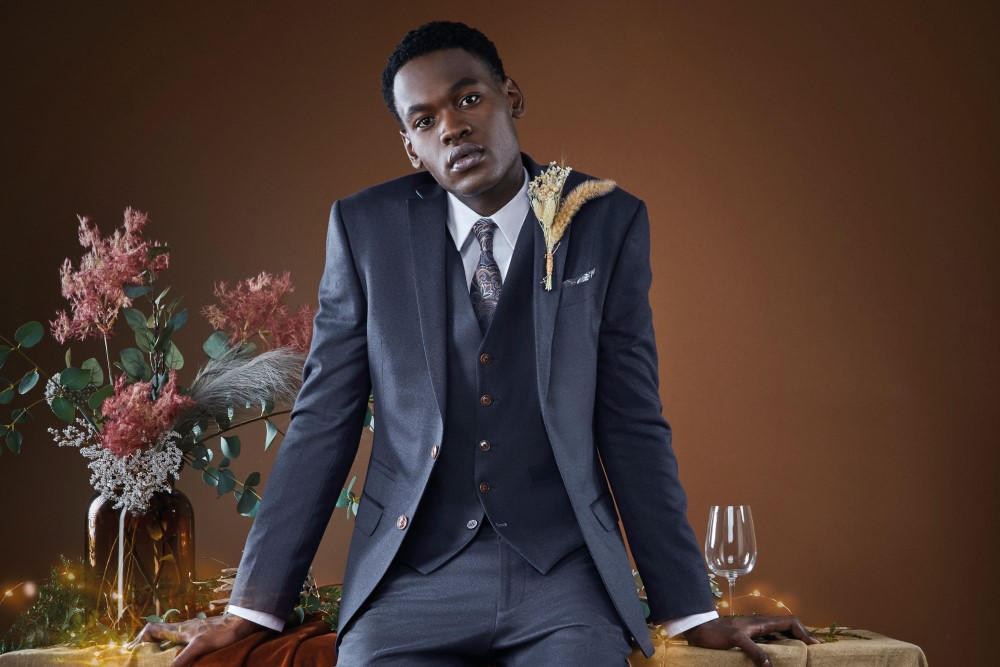 Got a wedding coming up? Whether you're the groom, a guest or something in between, here we outline your three key wedding suit options and give you the lowdown you need for styling each one to perfection. Whether you'll be in a church or a faraway tropical beach, read on (and make sure you follow the dress code!).
The Classic Suit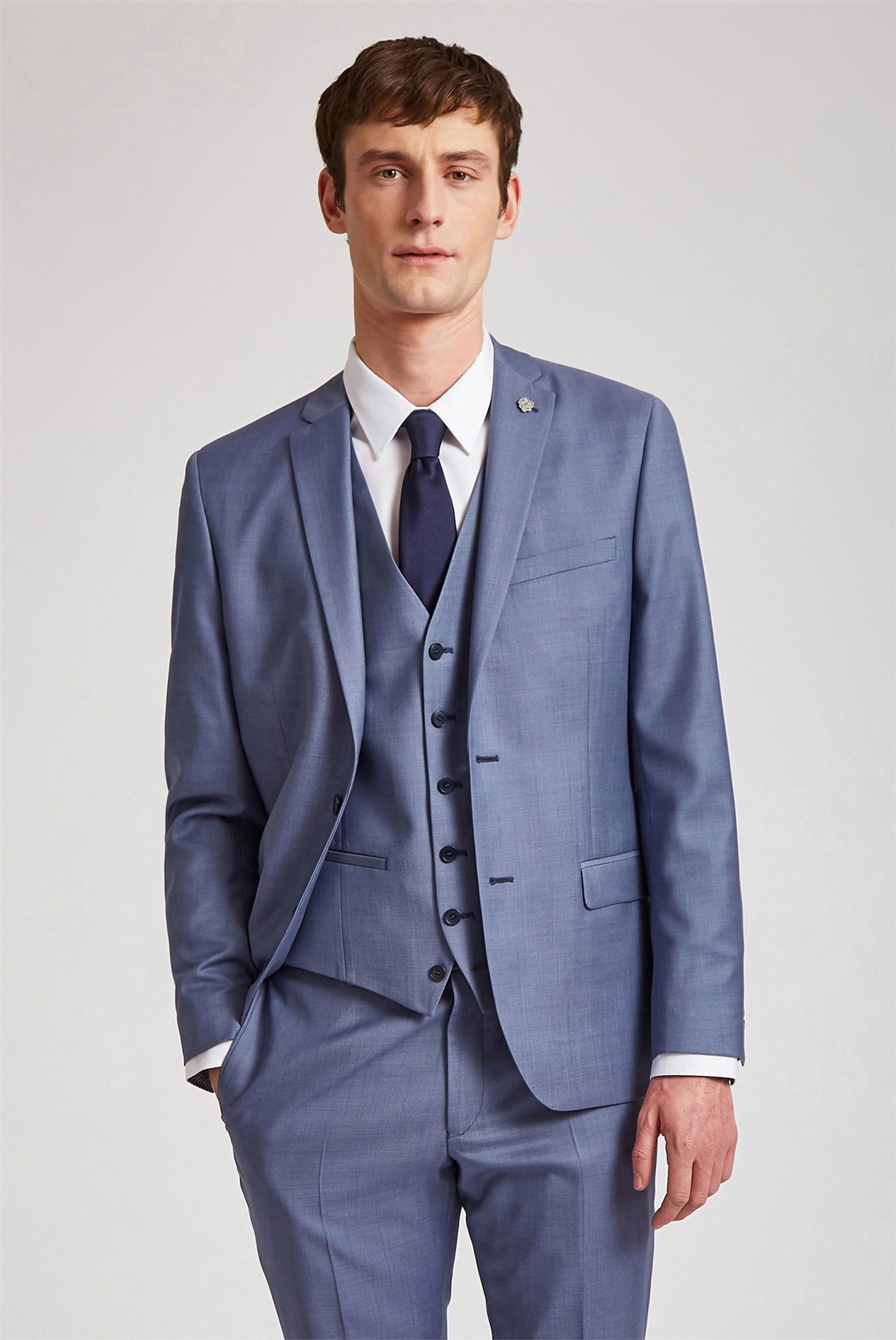 Still the most popular option for weddings, the classic three-piece suit is timeless and well-loved for a reason.

Here, the waistcoat, is key – it elevates your look. You have two options here: go for a tone that matches your suit for a harmonious look or opt for an ivory or cream waistcoat to contrast a darker suit for a super polished, elegant feel.

If you're not part of the wedding party, and you can afford to go a little more relaxed, you could always go for a classic two-piece suit. Choose your fabrics according to the season and time of day you'll be attending. Of course, spring and summer are peak wedding season and call for lighter-weight fabrics that can regulate body temperature; linen is perfect, and cotton weaves fit the bill too.

Autumn and winter weddings lend themselves to thicker, warmer fabrics, so look to wool, tweed and cashmere blends. These warmer options often carry a heritage feel, so lean into the rustic vibe and style with a flat cap or baker boy hat. To instantly raise the bar at a winter wedding, and if the dress code allows, go for a in a black or jewel tone.
The Destination Wedding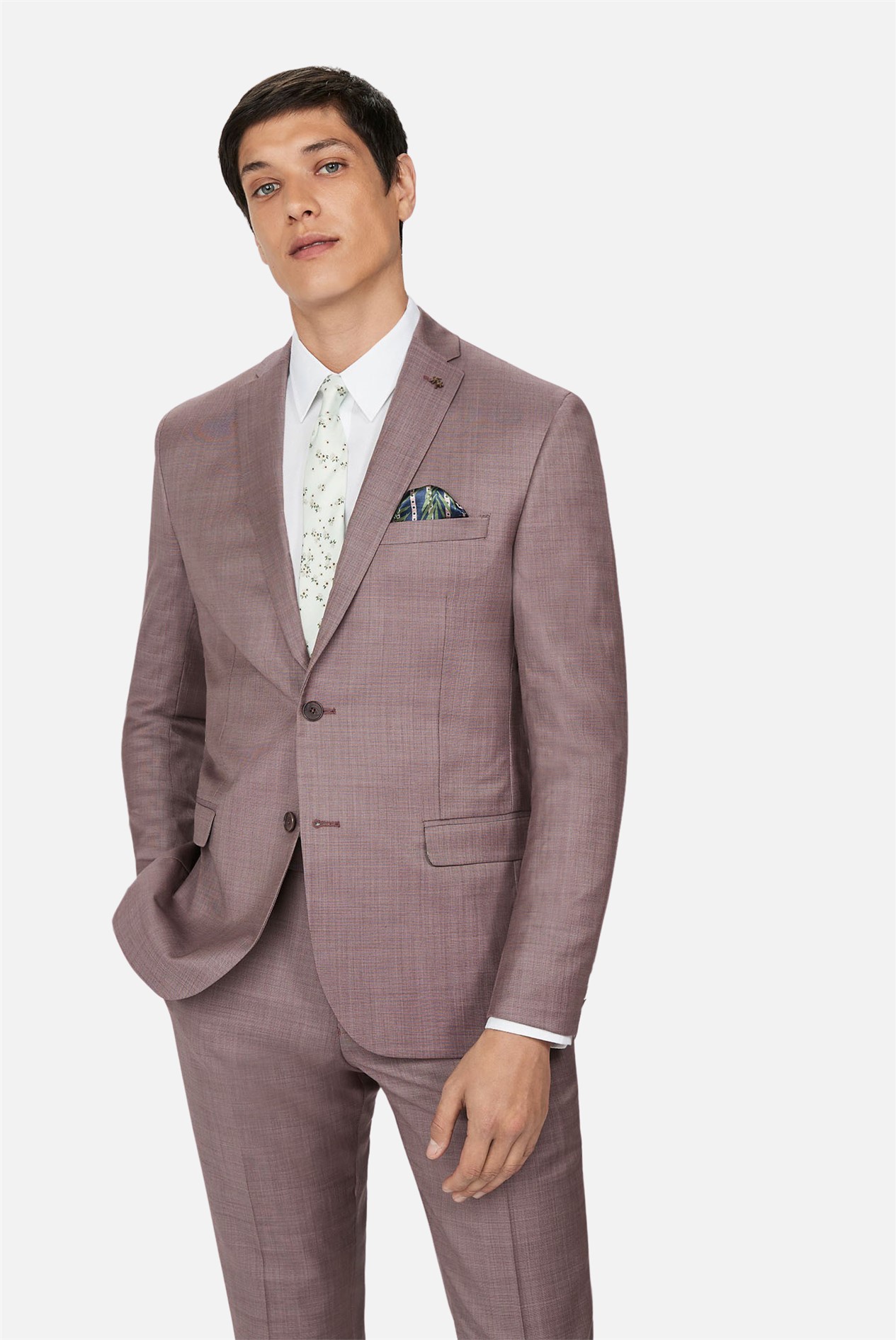 Slightly more casual suits in light, neutral shades are ideal for destination weddings; emulating sunny, sandy beaches. Cream, beige, and stone-coloured suits in a softer construction offer a relaxed feel, and soft cotton, linens and summer wool frescos will keep you cool and comfortable.

Here, the two-piece suit matches the more relaxed approach, but you can add a light waistcoat into the mix if it works with the dress code. Chinos are also a staple of many destination weddings – just be sure to run this by the couple, you don't want to miss the mark and go too casual! One thing to bear in mind is that if you have a fair complexion, lighter colours run the risk of washing you out – so you can opt for darker tones in lightweight fabrics, like a navy seersucker.

Or, if you're concerned about keeping a light-coloured suit spotless all day, perhaps pair a lighter jacket with a darker trouser and waistcoat. When it comes to accessorising your destination suit, a tie is optional, but if you choose to go with one then 'natural' textures work best.
The Casual Wedding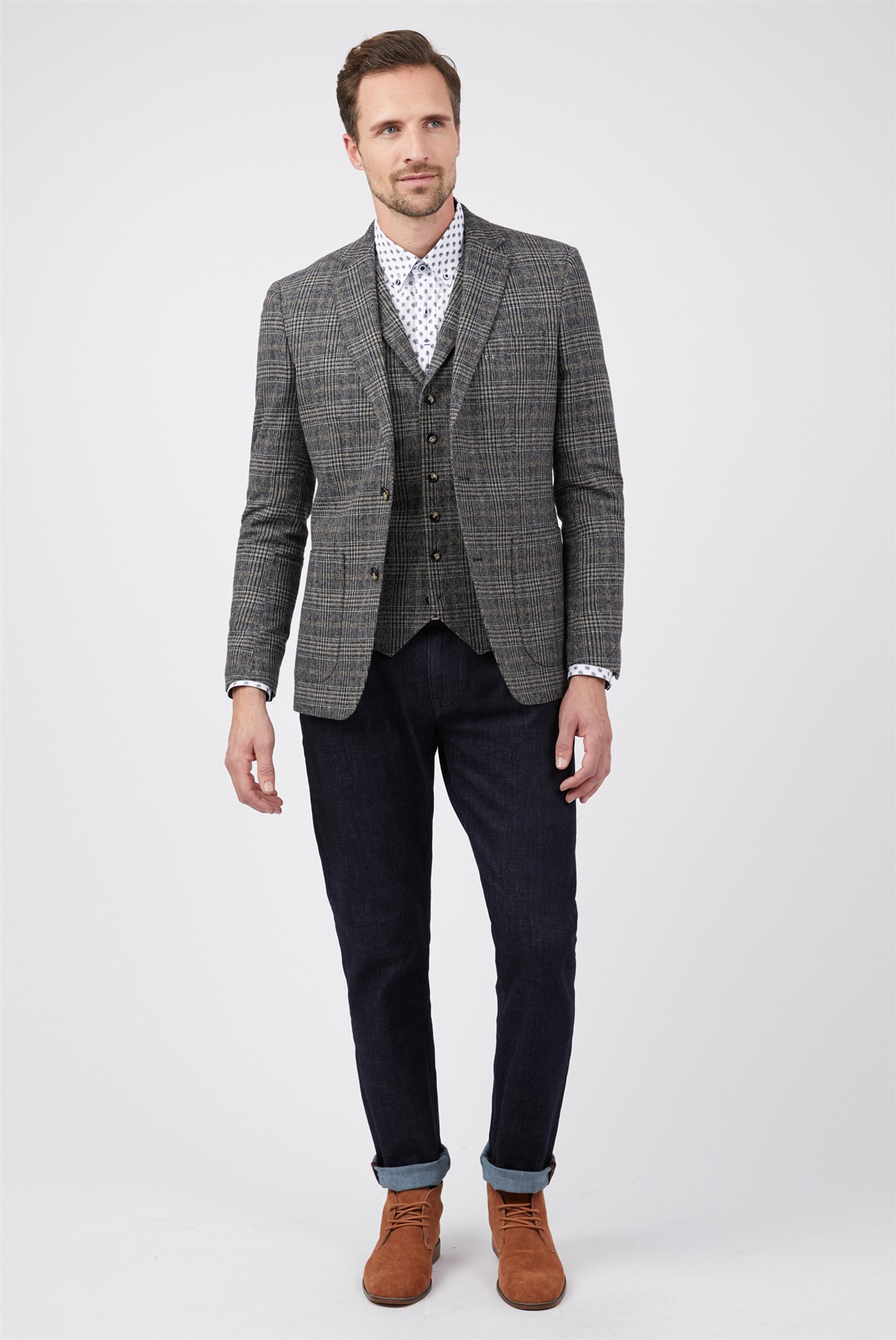 A casual dress code opens up plenty of styling possibilities, and you have the opportunity make a statement here without feeling overly formal or conventional. Crucially, don't mistake casual for 'casual' – suiting elements or at least a nod to formalwear are (usually) still expected, so no ripped jeans, shorts or sporty trainers!

Always wanted to rock a bold suit jacket? Now's your chance to go for pattern or block colour! Avoid veering into the realms of tacky, though, by making your jacket or blazer the main event and keeping the rest of your suit understated with dark trousers and a white shirt.

Or, you've got the option to ditch the jacket altogether and rock a shirt-waistcoat combo – match your waistcoat colour to your trousers, or go for separates in complimentary colours. Speaking of mixing and matching, a casual look is the perfect time to incorporate a printed, patterned or colourful shirt, and a great way to show a bit of personality.

A casual dress code generally indicates that a tie is optional, and if you choose to go sans-tie, decide whether your shirt looks and feels better buttoned-up, or with an easy-going undone top button. Want to stick to a tie? Use it to make a subtle statement if you don't want to go too out-there with your suit – everyone loves a fun tie! Denim is often permitted within a casual dress code, but unless noted on the invitation then make sure to check before incorporating it into your look. Well-fitting dark jeans in place of suit trousers are always a safe bet, and will see you through the wedding and beyond, as will a pair of neutral or colourful chinos.