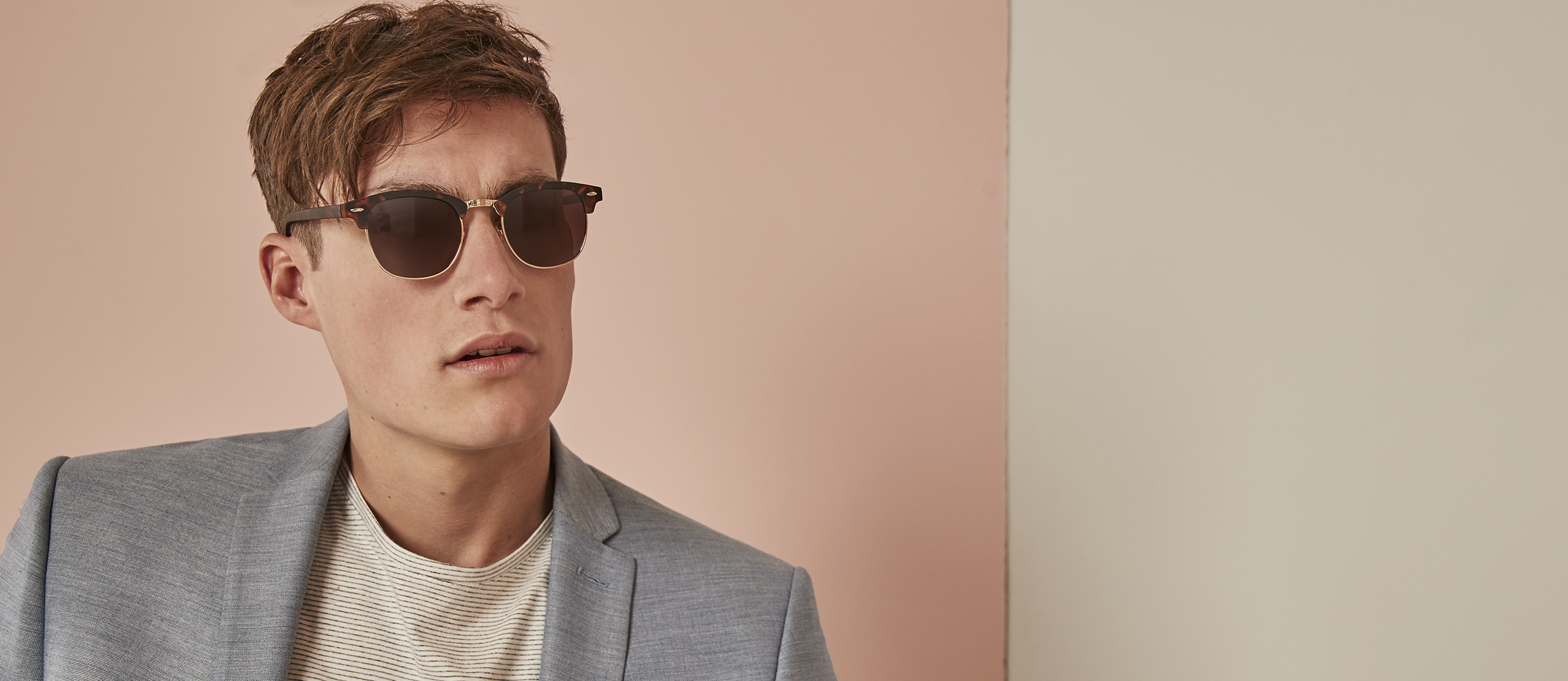 When thinking about summer, the first thing that comes to mind is beaches, flip flops, and a quick dip in the pool. This may be your summer break, but for the most part life continues even in the warmer months and dressing smart in the summer can seem to be a difficult task.

The last thing you want in summer is to be sweating in meetings, overheating on the commute to work, or looking scruffy when on dates because your nice stuff is all too heavy for the heat. Summer shopping requires a few know hows to make you look your best even when its warm. We've got a few tips on dressing smart in summer to make your summer shopping easier.
What is a Summer Suit
Whilst shopping for summer suits you should still expect perfect tailoring, matching jacket and trousers with crafted buttons, pockets, vents etc. The fundamental difference is that a summer suit is meant to be cooling so you can wear them even when it's warm out. Menswear jackets may have a half lining or thinner lining to make the jacket lighter and more breathable. Fabrics are best in linen or cotton which is a better ventilated fabric than wool or tweed.

Another thing to note is that lighter colours are more practical in the summer; dark colour absorb heat whereas bright pinks and baby blues don't.
Style tips
•Feeling light - Linens and cottons are both viable options but give different attitudes; linen is more classic and formal. Linen can be dressed down but mostly is good for the office and weddings. Cotton is more casual and less suited to a shirt and tie combo, wear cotton for dates, dinners, or a more creative office dress code

•Checks are a great way to stand out for events like race days

•Man on the go - 3 piece suits are for days when you have a lot on; wear your waistcoat to the office and switch to the jacket for post-work drinks

•Lose the accessories; pocket squares, ties, belts etc all add little bits of extra weight to your outfit, if it's not essential, ditch them

•Who needs socks? If you are in a more creative/casual environment pair your ss18 suit with trainers and don't wear socks, its a modern look. Just make sure your trousers are not too long, showing a bit of ankle always looks good.

•Dress up but dress down. Your suit is a classic, you can wear it virtually anywhere, but in the summer when most people abandon their style for flip flops and unflattering shorts, you want to look smart but not look stiff, so pair your suit with a t shirt, make the colour stand out from your jacket try deep red, or even cream with stripes.

•For the hottest of days, just leave the jacket at home, the trousers will still look smart paired with a crisp shirt; the linen or cotton will be lightweight enough to see you through the day without being a heavy as jeans, chinos, or even jersey shorts!