Three Types of Wedding Guest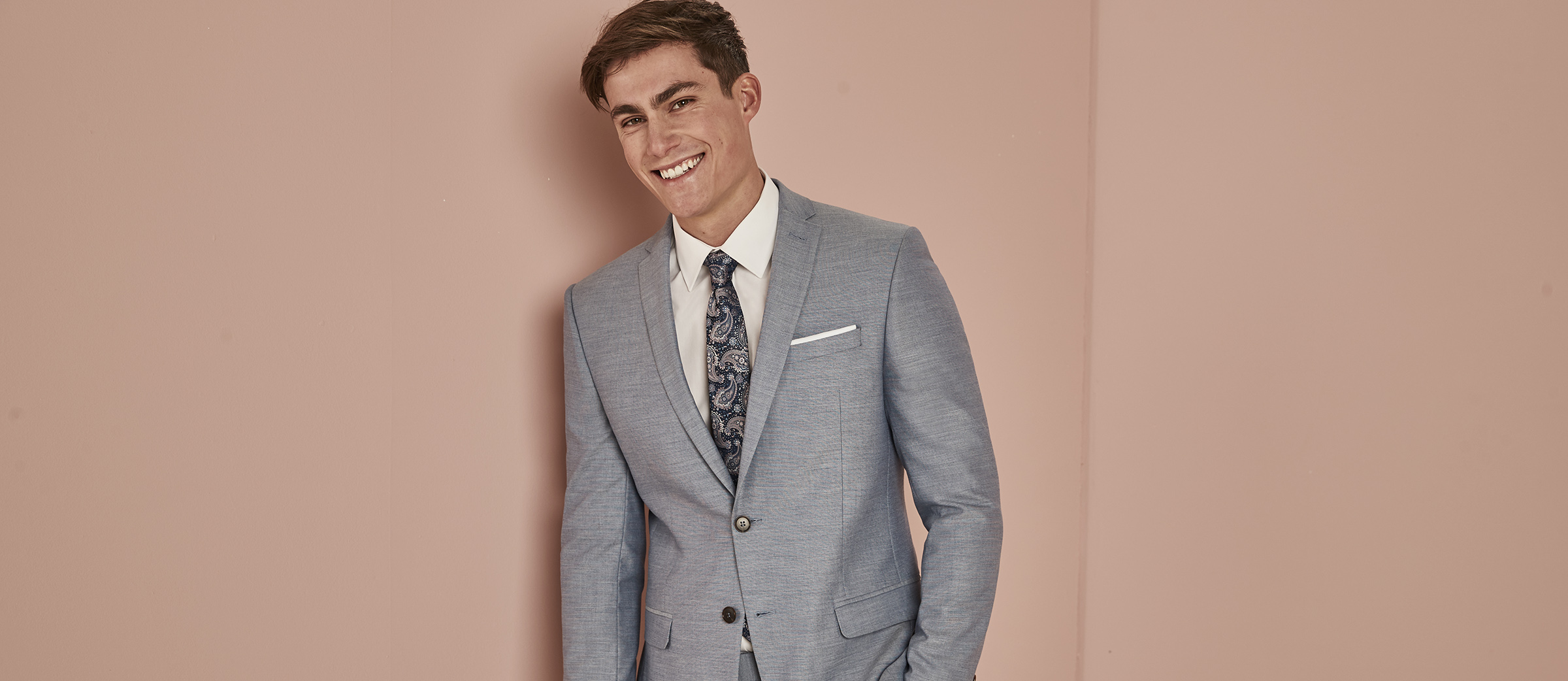 Attending a wedding this summer? At Suit Direct we believe what men should wear to a wedding should be all about personality. Read below for the latest trends in menswear for a summer wedding.

This blog is all about dressing for a wedding guest; If you are the groom-to-be and wondering what to wear, we've got you covered here.
Tricks and Tips
•Back to black; people often think wearing black to a wedding is taboo but it actually makes for a refined and suave look. The groom is more likely to be wearing grey or blue so black is a nice point of difference!

•What about men's blazers? Especially for summer occasions blazers are great options because it allows you to play around with your outfit more.

•Thinking in colour; summer weddings are all about bright colours, so give linen or cotton a go as these lightweight fabrics often come in a wider range of colours like light blue, olive or beige.

•We suggest not dressing your suit down for this event - usually we are all for t-shirt and trainers but for a wedding you want to go more formal. This isn't to say you need to wear a tie or bow tie, a crisp white shirt with the top button undone can be the perfect smart-relaxed look for summer.

•Loud but stylish; If you are wearing a bold shirt, pair it with a plain jacket, or vice versa. A loud jacket and shirt together will be too much and you may end up overdoing it.

•Hottest day of the year? Trousers and shirt can also be a look - If you're expecting a warm day get a pair of well tailored trousers and match with a single cuff white shirt, roll the sleeves up and leave your top button undone and you're good to go!


The Understated
•It you are the more refined type, you needn't feel the need to go overboard just because it's a summer event. Your typical suits are navy, black, and grey. All are good options, but for a summer wedding we suggest leaving the waistcoat and tie at home and going for a lightweight shirt to keep cool.

•Stick to black or brown oxfords as they are a simple yet classic shoe and avoid patent leather all together. A Tailor Talk tip here is to make sure you are breaking in your shoes before the big day as new shoes are very hard to begin with!

•It's easy to go over the top with menswear wedding accessories but keep it as simple as possible, just a pocket square and nice watch will do.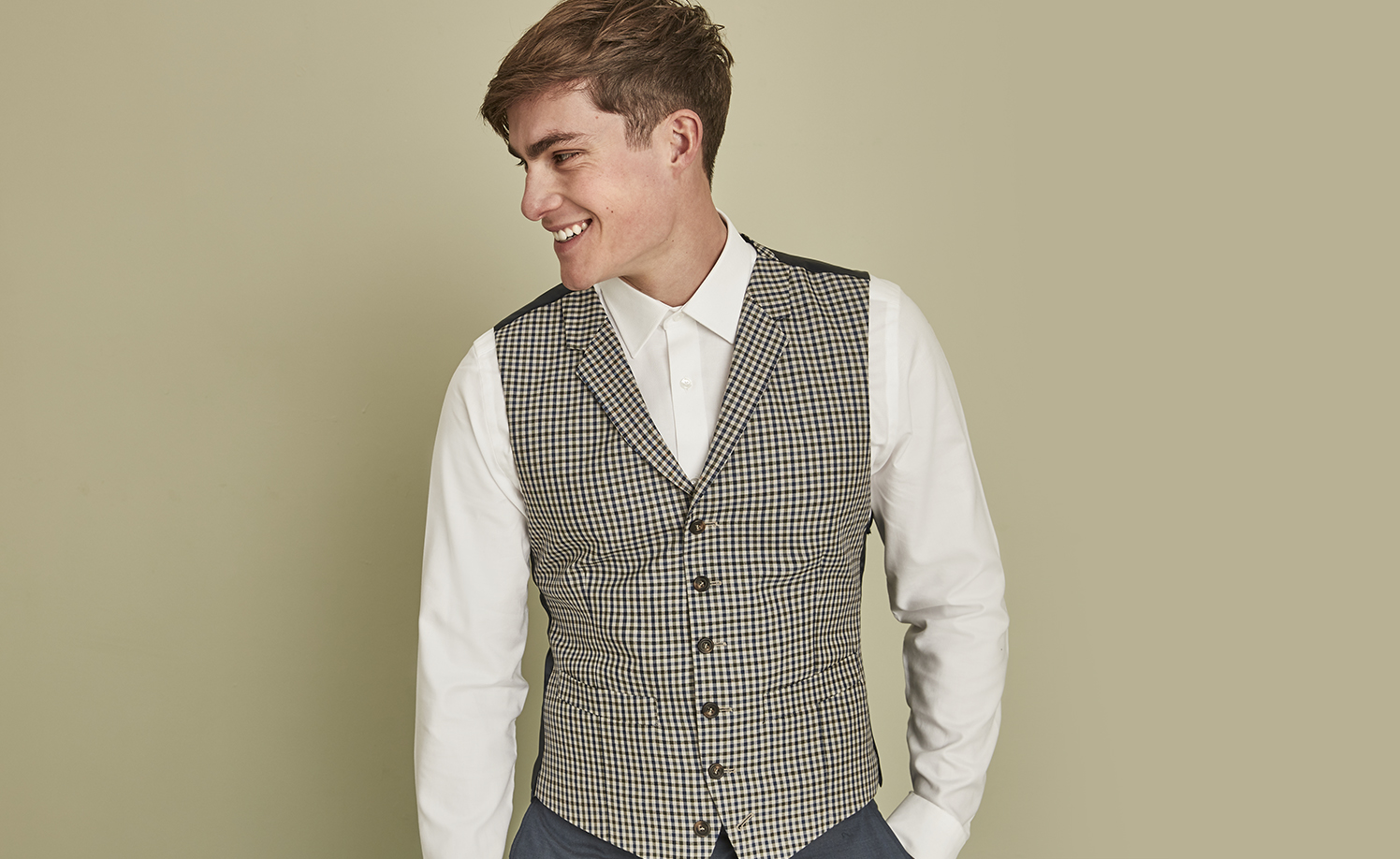 The Stand Out
•We love dressing to impress - loud outfits are a great conversation starter but we want to make sure your outfit is loud but slick, this isn't fancy dress so go big but keep it refined.

•A good way to stand out as a guest is to wear wedding cotton suits; these suits come in a more relaxed fit and in lighter colours that will set you apart.

Our Tailor Talk tip we have for standing out is wearing bright socks, it's playful, light hearted, and a good conversation starter at the wedding party.


The New Vintage
•Wearing tweed to a wedding is always a good idea; it is a playful look but still very trendy. Tweed is a naturally heavy fabric so you do need to prepare for the weather.

•Opt for a waistcoat over a jacket to you still have the colour scheme and textures but not the heaviness of the jacket.

If you want to wear tweed summer suit, go for lighter colours like olive or light brown which you can pair with brown men's brogues.

Tweed is a great option for a jacket and jeans; wearing a men's summer blazer is a good option for more casual/alternative weddings where the overly formal rules are made to be broken.


Like us on Facebook for more style tricks and tips this season!