Men's Shirt Trends For AW22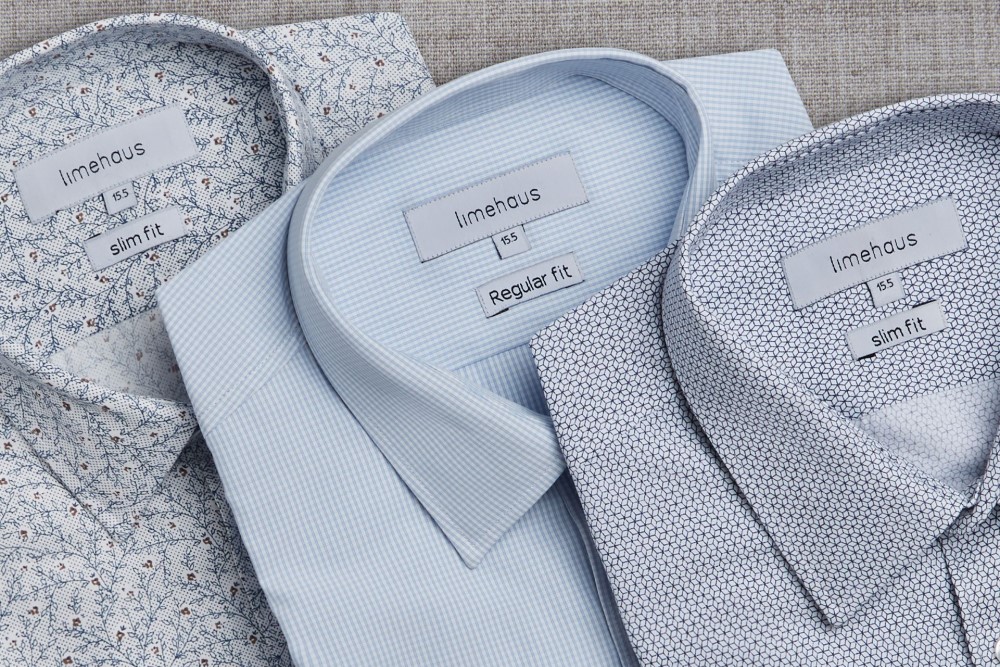 As we transition into a new (and colder) season, it's time to edit your wardrobe and shirt selection accordingly. Autumn and winter style always brings warm colourways – think orange, navy and forest green – but beyond the predictable colour palette are key fabrics, cuts and design features set to make it big in AW22. Here, we've set out the essential guide to this season's men's shirt trends – time to stock up!
Checked Shirts
An undisputed autumn essential, the humble checked shirt says: 'warmth, comfort, effortless style'. Checked shirts are a predictable seasonal must-have, but this year the pattern has gone oversized – look out for frame check, madras, and exaggerated check weaves as well as the classic tartan – this one has 'festive' written all over it. In line with its autumnal credentials, the checked shirt is frequently constructed in `soft brushed cotton, a super-comfortable fabric that's great at keeping you warm.
Knitted Textures
The knitted polo shirt is a key trend for AW22 that holds timeless vintage appeal. Choose one with a button-down placket for a unique take on this trend. Knitted shirt textures range from lightweight pique polos to thicker constructions, and you can switch between the two depending on the rest of your outfit and the seasonal weather you might be up against. Speaking of knits, consider how you can layer traditional cotton shirts under knitwear for effortless autumn and winter outfits – style a printed shirt under a jumper, sweater vest or cardigan for style and warmth in equal measure.
Oxford Shirts
The Oxford shirt is an enduring classic and a wardrobe staple that every man needs. Its slightly heavier fabric construction makes it the perfect choice for an autumn or winter shirt, plus the Oxford hugely versatile, working just as well in a formal outfit as it does in a casual look. This season, dare to deviate from the classic pale blue or white Oxford and go for autumnal earthy tones like green, burgundy, red and orange.
Patterns and Prints
This season, it's all about micro patterns. Adding interest and personality to your look without being too in-your-face, paisleys and florals work perfectly in miniature form. Micro-patterned shirts are great for layering, adding a touch of personality beneath a jumper or on-trend sweater vest, and they especially stand out underneath the swathes of fabric of a double-breasted suit (another key trend for AW22).
Overshirts and 'Shackets'
Overshirts and shirt-jackets are back for AW22, with their boxy oversized silhouette ideal for layering over lightweight shirts, t-shirts and knitwear. Often crafted in checked, warm brushed fabrics, 'shackets' can instantly upgrade any casual outfit with a fresh spin on heritage-inspired workwear that's practical as well as stylish.
Chambray Shirts
A chambray shirt holds all the dimension and workwear-inspired appeal of denim, but in a much lighter construction, making it super-comfortable. In a range of blues from lighter shades to deeper hues, chambray's subtle texture looks spot-on under a Harrington jacket or navy blazer, or worn over a striped top.