Men's wedding shoes: Your complete guide from Suit Direct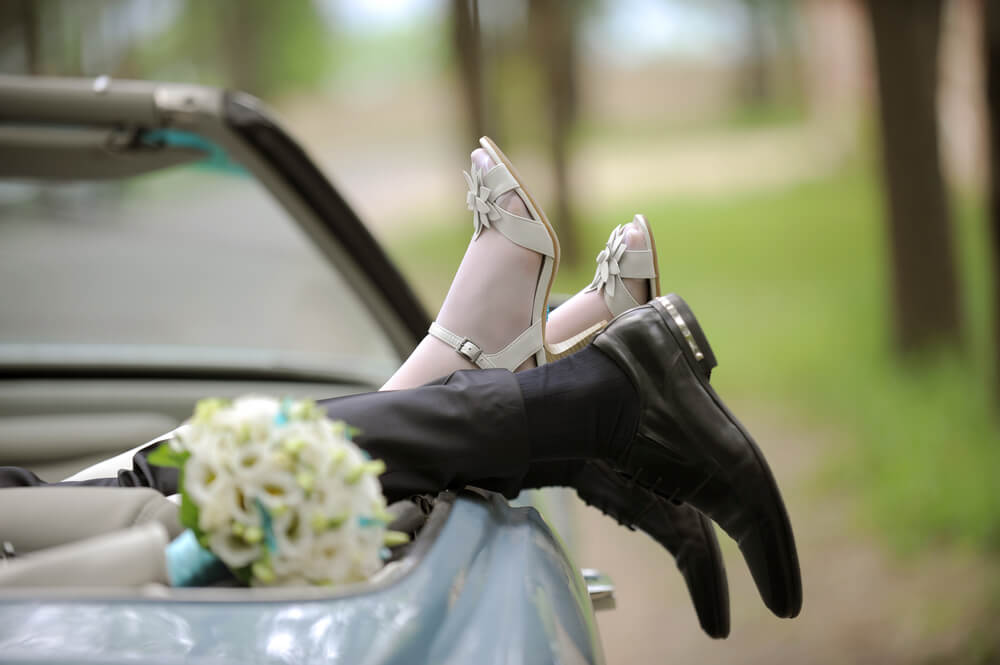 A pair of shoes can make or break an outfit - especially an outfit worn for such a memorable, and highly photographed, occasion like a wedding.
When it comes to men's wedding shoes, there are so many factors to consider. Whether that be the colour of the accompanying suit, the event location or the weather forecast for the big day.
In this article, we will break down exactly how to choose the perfect pair for the occasion.
First things first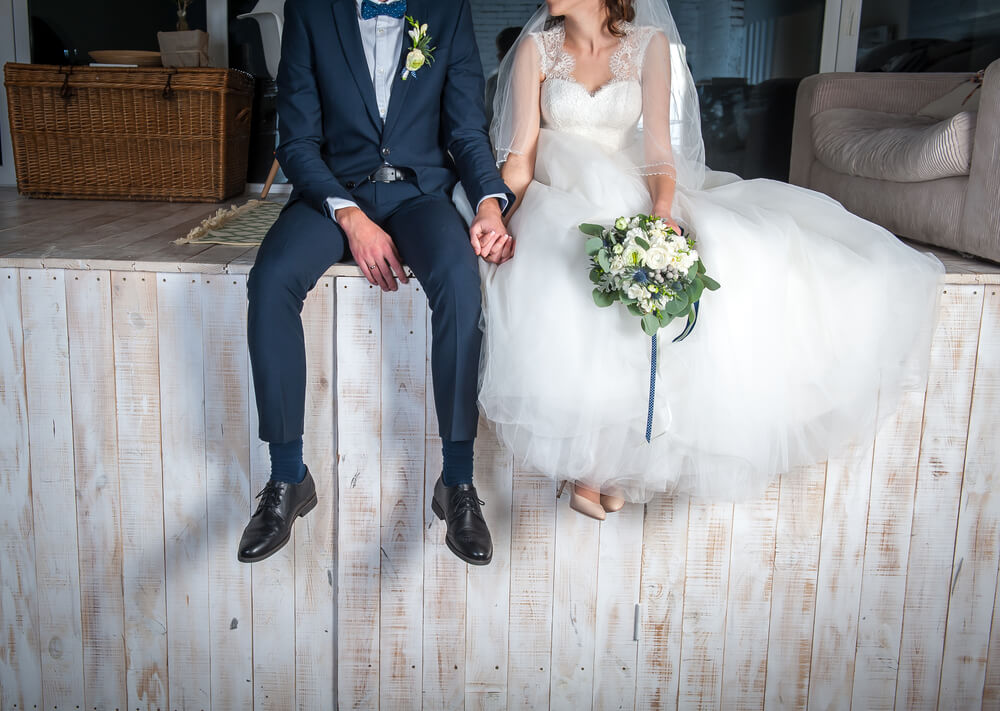 What came first – the suit or the shoe? Should your suit inform your shoe or vice-versa?
We recommend that you select your suit first.
It can be a much more challenging process to find the right wedding suit with the correct fit, so we suggest that you secure the suit first and then move on to accessories.
After all, if you are wearing a great pair of shoes with an ill-fitting suit, they will simply go unnoticed.
It is always best to select accessories like shoes, belts, bow ties and cufflinks to complement a suit, rather than the other way around.
Weather ready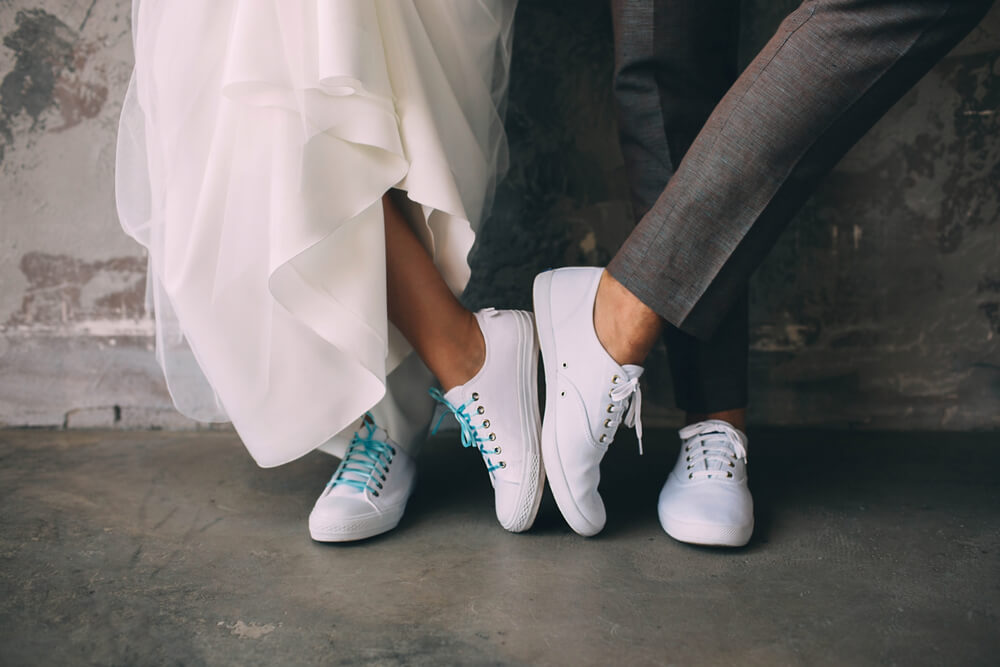 Another factor that you must take into account when selecting wedding shoes is the location and time of the year.
If you are attending a countryside wedding in November, then rain could be a factor, so you should avoid fabrics such as suede or canvas, and go for something more robust and durable, like leather.
However, if you are attending an event with a more tropical climate, a lighter weight shoe in a softer colour palette would be much more appropriate.
For example, a grey suit with a linen shirt would be a better match for a summer wedding than a velvet suit - and the same principles apply when selecting men's wedding shoes.
Home comforts
While looking your best is often a top priority for the big day, it is equally as important to feel your best, which something that can't be achieved if your shoes are rubbing or pinching throughout the day.
Always allow time to select the right suit and the right shoes before the event; leaving it until the last minute could mean you are left with an ill-fitting ensemble.
If you are able, visit a store and consult with a staff member to ensure the perfect fit.
Wear your new shoes around the house in the run up to the wedding, - this will allow time for your shoes' fit to soften, helping to banish blisters on the big day.
The selection process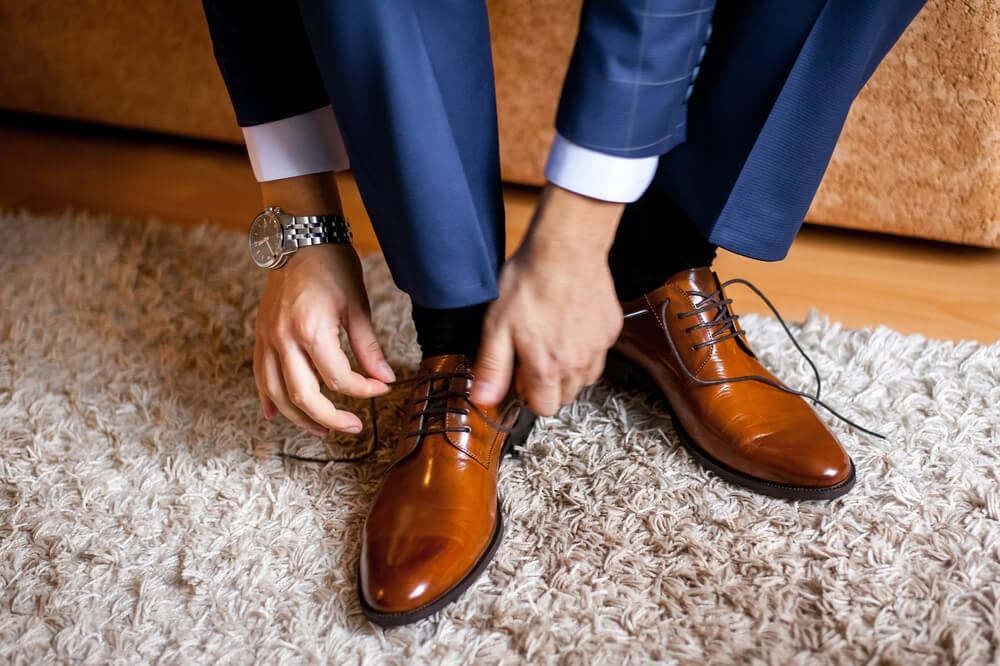 There are three main styles to consider when selecting a pair of men's wedding shoes: brogues, desert boots and dress shoes.
The selection of style is entirely dependent on the wedding.
Whether you are attending a traditional church wedding or jetting off for a destination wedding in the sun, your shoe choice is an essential part of your outfit for the occasion.
To brogue, or not to brogue
For the traditionalists among us, the brogue is the men's wedding shoe of choice. This timeless staple of formal footwear remains a perfect match for traditional church weddings.
From humble beginnings as a Gaelic outdoor shoe, the brogue has a diverse heritage and has risen to popularity as the quintessential men's wedding shoe.
Originally, the perforated holes in brogues were a practical feature to allow water to drain from the shoe, and this aspect is retained as an aesthetic feature in modern designs.
The 1920s proved game-changer for the brogue as it evolved to become popular as an evening shoe.
Over the course of the following decades, the brogue attracted a cult following of famous fans, including the Prince of Wales, Elvis Presley and Fred Astaire.
Brogues are a timeless, classic shoe perfect for a traditional wedding.
Every man should own a pair of brogues.
Whether in elegant black, or a standout burgundy shade, this style of shoe is an essential wardrobe staple.
Top picks:
From the desert to the dancefloor
If you are looking for something a little different, desert boots are the ideal shoe for a summer or destination wedding.
With origins in Northern Africa, the desert shoe was originally worn by soldiers, who chose them for their comfort, lightweight feel and flat sole to help conquer the sandy terrain.
Traditionally, desert boots rise to the ankle, but modern styles offer a variation of both low and high designs to suit a multitude of looks.
These qualities lend themselves perfectly to the modern men's summer wedding shoe.
Select a style in a softer sand hue to truly complement the occasion.
Top picks:
Dressed to the nines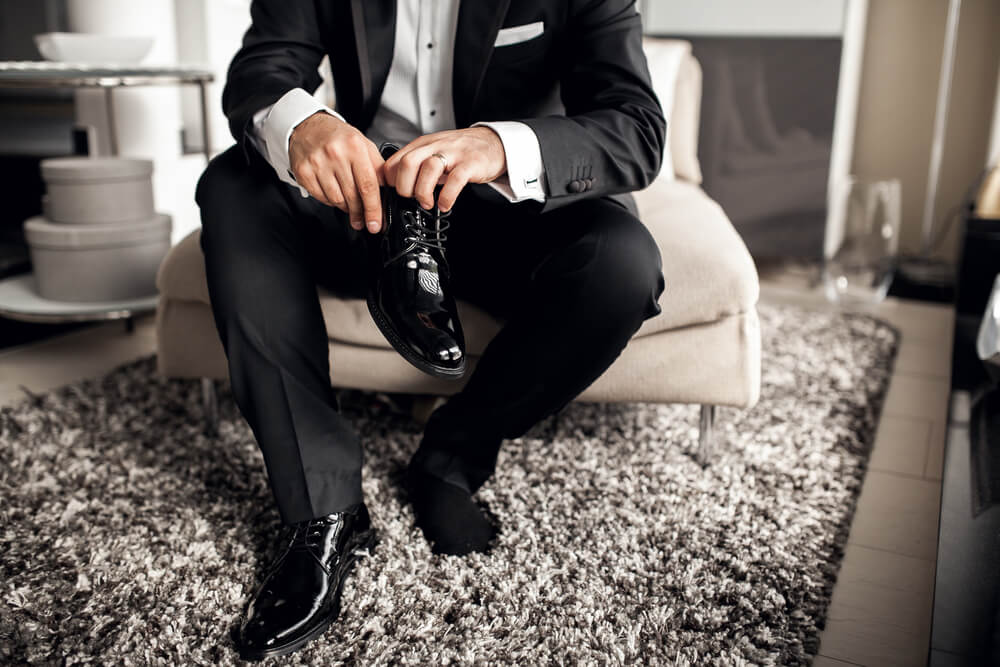 If the wedding you are attending dictates a black-tie dress code, then the only style to opt for is an elegant dress shoe.
Black-tie requires a classic tuxedo and your shoes must be black, laced and shined.
However, if the wedding doesn't require black-tie, but you would still prefer to err on the side of formality, we suggest opting for a classic lace-up style.
Every man should own a classic dress shoe, whether for a wedding or a christening.
A timeless patent dress shoe will help you celebrate some of the most joyous occasions throughout your life.
Scott & Taylor Patent Dress Shoe
Limehaus Tan Whitehall Lace Up Shoe
Scott & Taylor Tan Lace Up Shoe
Choosing the right men's wedding shoes is a key part of the process when you're dressing for the occasion.
If you are still in need of some inspiration, check out our Wedding Shop.With everything from cummerbunds to the perfect white shirt, we have got you covered for any category of wedding.
A great pair of men's wedding shoes also makes a fantastic gift for friends, family members and partners, and remember - a good pair of shoes can last you a lifetime!
Enjoyed reading? You might also like these: