Style Guide: Winter Knitwear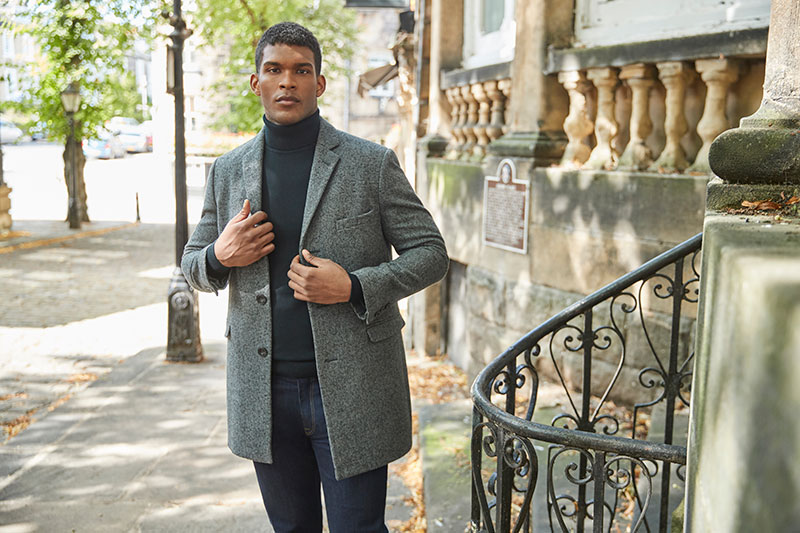 When you set off on your morning commute, did you feel a chill in the air? We bet you did. Winter truly in flow now and there's no time more obvious than early morning and evening, when you're standing on a railway platform or waiting for a bus…
The solution is obvious – more layers. But there's a lot of options out there; lots of cheap, thin sweatshirts and jumpers that just won't help. Thanks to our range of top UK brands, we're here to help with a huge selection of men's sweatshirts, jumpers and knitwear from Jeff Banks Men's Clothing and Ben Sherman Menswear – that are ideal for taking on the winter chill.
Jeff Banks is a master of menswear; and we think that's perfectly reflected in this lambswool blend sweatshirt; a classic crew neck in super soft, premium fabric that's ideal for layering up.
The authentic mod brand – Ben Sherman has been enduring since 1963, and is still primed for the true original's wardrobe. This black button up cardigan is bound to become a favourite this autumn, made of pure Merino Wool for a soft touch feel.
Loaded with detail and texture, this zip fastening sweatshirt by Jeff Banks features a basket weave to make an impact; a focus on cut, quality and comfort makes this jumper a versatile add-on to your outfit with soft-touch cotton fabric.
To really fight off the elements, this chunky crew neck jumper is ideal, with a durable acrylic cotton blend to defend against even the most biting winter chill.
Whether you know it as the turtleneck, polo neck or roll neck, this men's sweatshirt is a trendsetter, inspired by classic, prime 1960s menswear – with a fine gauge fabric and a tailored fit that's enduring, stylish and utterly unique – from the original Ben Sherman.
So; don't get fleeced this winter (see what we did there?) - cosy up your wardrobe with top UK names and designers with a fashionable flair with Suit Direct – and two of our top names in menswear. Ben Sherman and Jeff Banks will make the perfect companions for the colder seasons.