Suit Etiquette – The Dos and Don'ts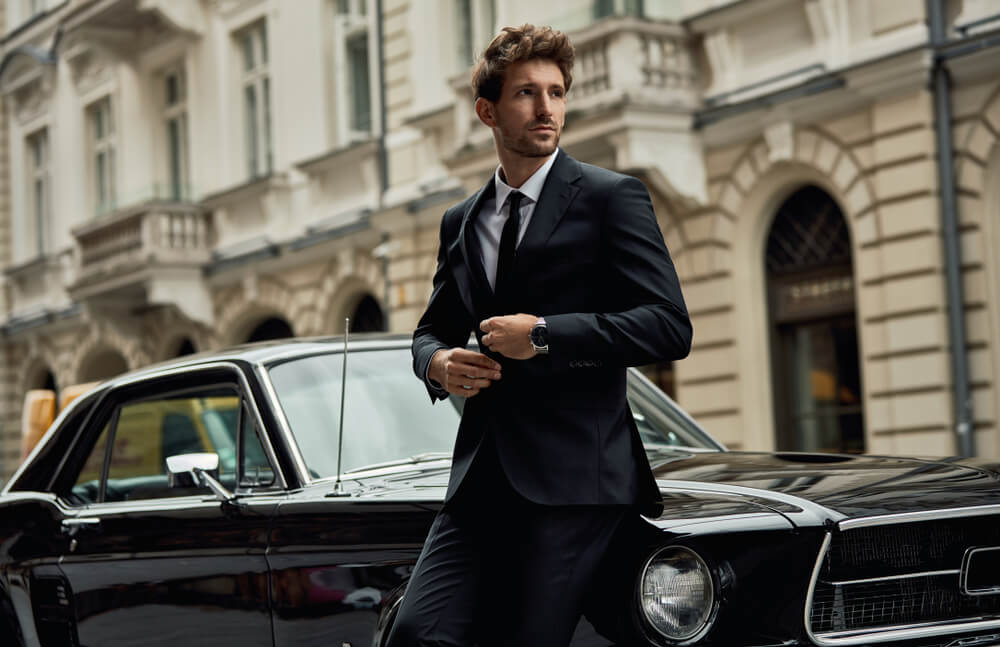 A great suit is an essential part of any man's wardrobe. Of course, suit etiquette is important but, above all, they can make you feel good and more confident about yourself.
If you want to feel fantastic in a suit, it is important to make sure it fits well and is styled properly, although sometimes this is not always easy to do. For example, it can be easy to get a jacket that does not fit well, or you can easily clash the suit colour with your shoes.
It does not matter if you're going to be wearing a suit every day as part of your job or just need one for special occasions. If you're new to suits and don't know where to begin when you're challenged to dressed up, then hopefully our dos and don'ts can provide some help.
Do wear colour
Dressing smart for a meeting or a special event doesn't mean you have to shy away from colour. You still need to look smart and stylish, but adding some subtle colour to your look can instantly lift an entire outfit. This Pink Poplin Single Cuff Shirt would inject some vibrance into any blue or grey suit.
Do unbutton the jacket when you sit down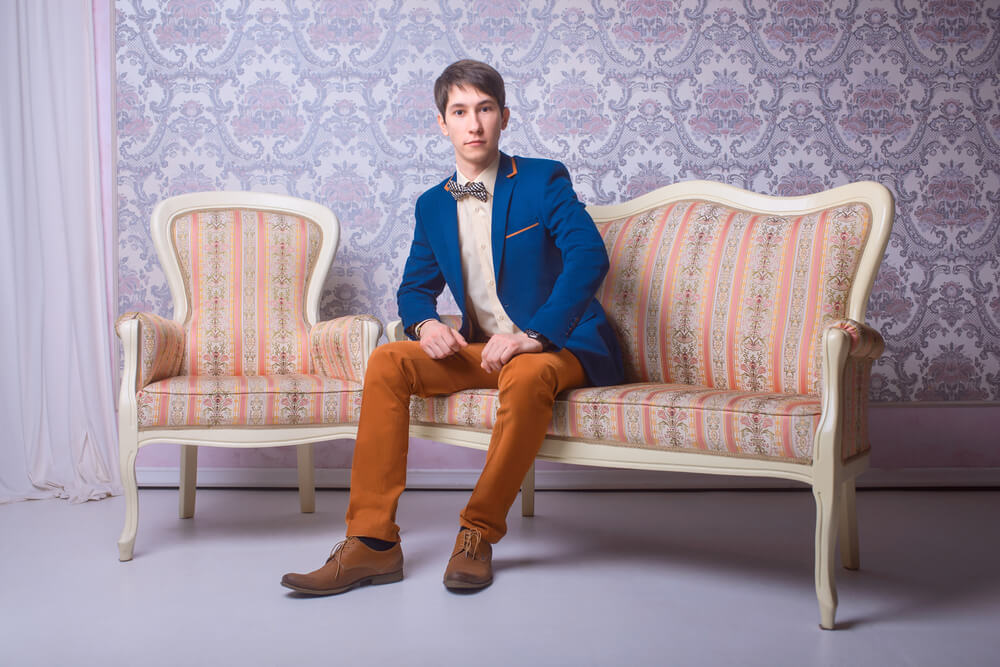 Sitting down with the jacket buttoned can ruin the shape of your suit. Be sure to unbutton the suit jacket to feel more comfortable and prevent a button popping during a dinner or business lunch. It's a big part of suit etiquette and will also help you feel more relaxed and at ease - rather than buttoned in!
Do wear a jacket that fits
The jacket should be tailored and fit in a way that isn't too loose or too tight at the chest. A little tip we follow is to place three fingers perpendicularly between your jacket and stomach. You should be able to slip your hand between your chest and your buttoned jacket, so that it feels snug, but with room to move.
Having a well-fitted jacket will instantly help you feel more at ease, and we would recommend this Navy Tweed Slim Fit Jacket if you are looking for a stylish summer look.
Do show off some cuff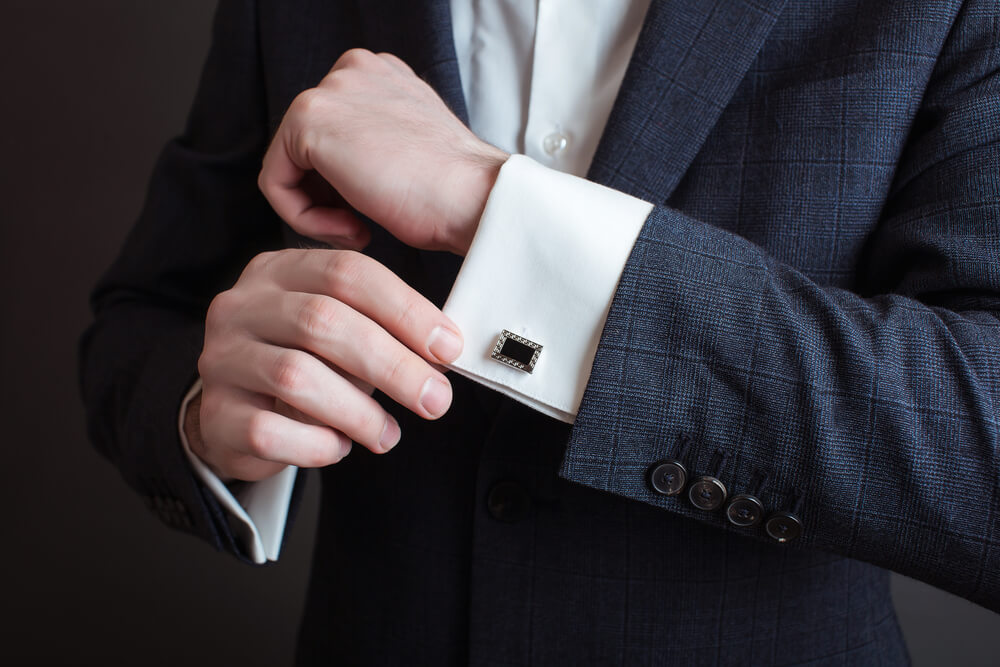 Showing off your cuffs will help you determine the proper length of a suit sleeve. About half an inch of the shirt should show below your jacket cuff. If it does not, either your jacket is too big, or your shirt is too small.
You should be able to show you off your cufflinks when wearing men's suits.
Do keep the top button of your shirt buttoned
Shirt buttons are made to be closed. Yes, all of them! If you cannot close the top button, you need to get a new men's shirt. Keep the lines of the shirt collar matching and make sure that you have the right length of shirt cuffs. Also, if you find it uncomfortable having the top button of your shirt fastened, then you may need to look at getting a shirt with a bigger collar.
Now that you have nailed the dos on wearing a suit, it'd be remiss of us not to share the major don'ts. Here's what to avoid to avoid breaking the rules of suit etiquette:


Don't match your tie with your pocket square
Although it may seem like an easy way to coordinate your outfit, matching your pocket square and tie is a no-no. Instead, consider the rest of your outfit first and then choose a pocket square that echoes a colour in your tie, shirt or jacket. It should never match the fabric or the pattern of your tie. This Gold Textured Spot Pocket Square will add a golden touch to even the plainest of men's suits.
Don't wear a black suit with brown shoes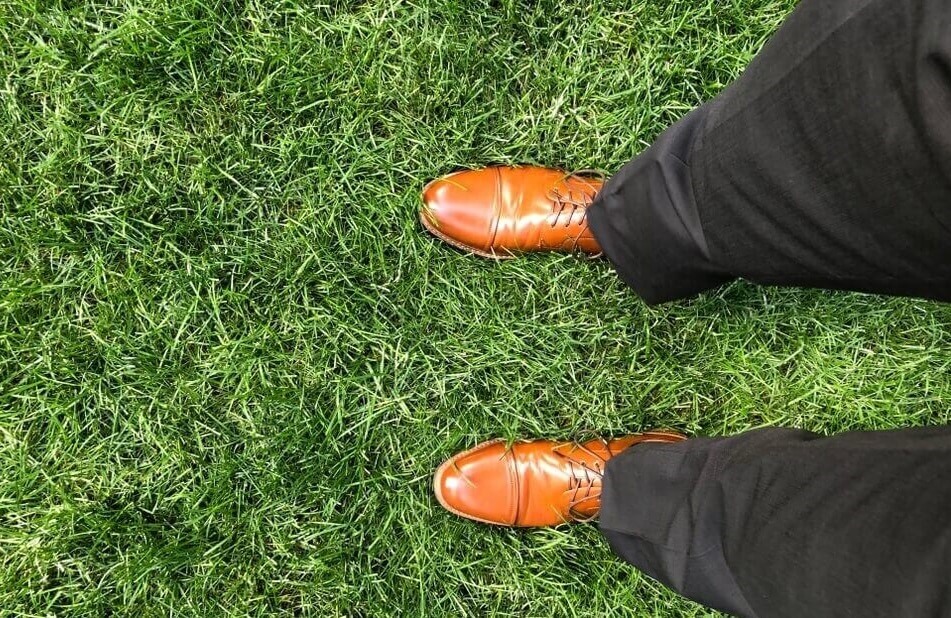 You may see the odd person wearing a black suit with brown shoes, but it is still a fashion no go. Black and brown should not be worn together, nor paired other way around. Never wear a brown suit with black shoes. It is a clash of colours that might seem like a good idea, but it isn't.
If you are wearing a black suit, then we recommend pairing it with these Larkin Black Brogues to add a stylish finish to the outfit.
Don't button the bottom button
When wearing a suit or blazer, you should never button the bottom button. We always remember one simple suit etiquette rule when wearing a blazer: "sometimes, always, never".
If you have a three-buttoned jacket, 'sometimes' button the top one, 'always' button the middle, and 'never' button the bottom. With a two-buttoned suit, 'always' button the top button and 'never' the second.
Fastening the bottom button can make the suit look stuffy and it won't fit as well on your body.
Don't wear anything novelty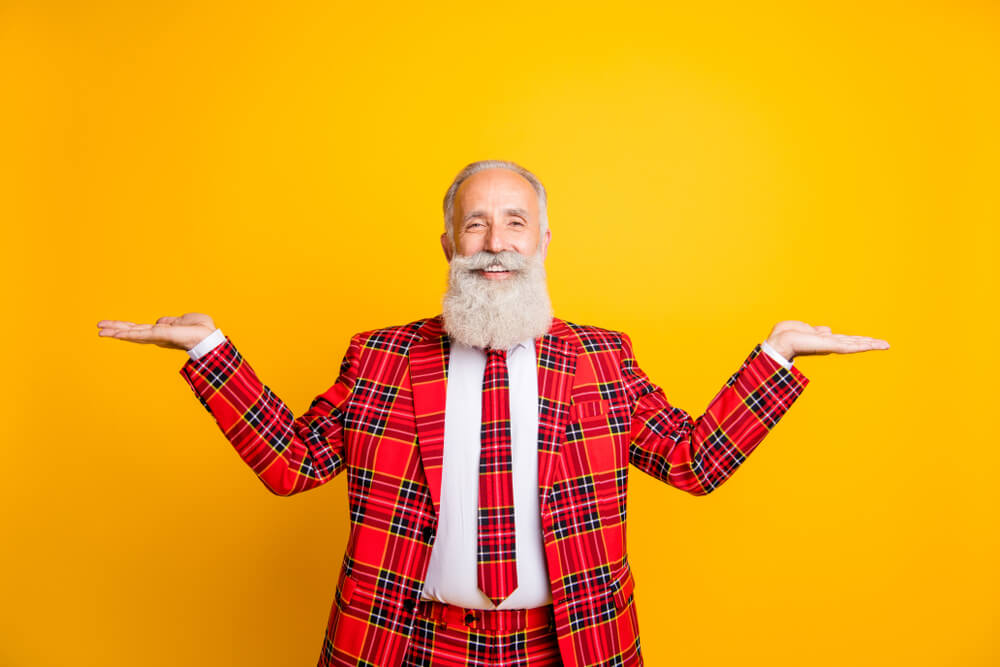 Want to be taken seriously? Whether it is socks, knitwear, or neckwear, avoid novelty clothing in men's suits at all costs. There are plenty of ways to add character to your suit without reaching for a cartoon-print tie.
If you want to add colour or your personality to a suit, wearing a tie with a fashionable pattern or colour will help you achieve that without making you look silly. Our Gold Flowers Tie can add a degree of desired character to any outfit easily.
Don't over accessorise
Accessories are a great way to add personality to your outfit, but they should be complementary and not take control of your outfit. Stick to a maximum of two or three per look. If in doubt, keep in mind that 'less is more' and take one element away. It can be difficult finding the right balance but once you have done it, your outfit will look perfect.
Just remember, there is no need to over-complicate the suit-wearing process and it shouldn't be stressful when buying a suit. You understand your body and what looks good on your shape and size. Always keep the dos and don'ts of suit etiquette in mind and you will soon find the perfect outfit, whether it be for the office or a summer wedding.