The Real Guide to Suave Suits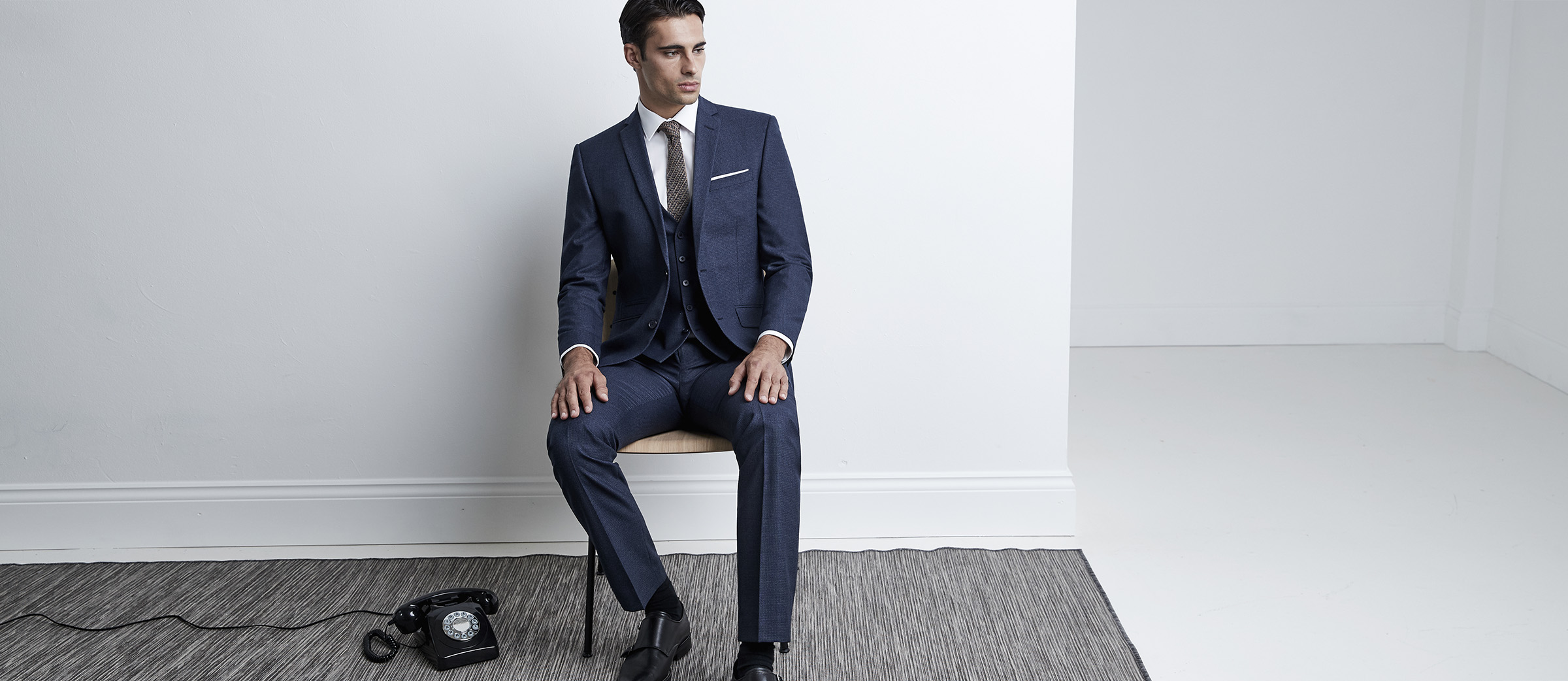 Suave Noun
Smoothness and sophistication in manner or attitude.

Attaining this quality can be a challenge, but a suit can take you much of the way there. Your choice of suit and how you wear it are both just as important, however, so it pays to choose wisely. There's plenty of sophistication to be found in our collection of mens suits, but if you're looking for some guidance before diving in, start your journey here.
Determine your fit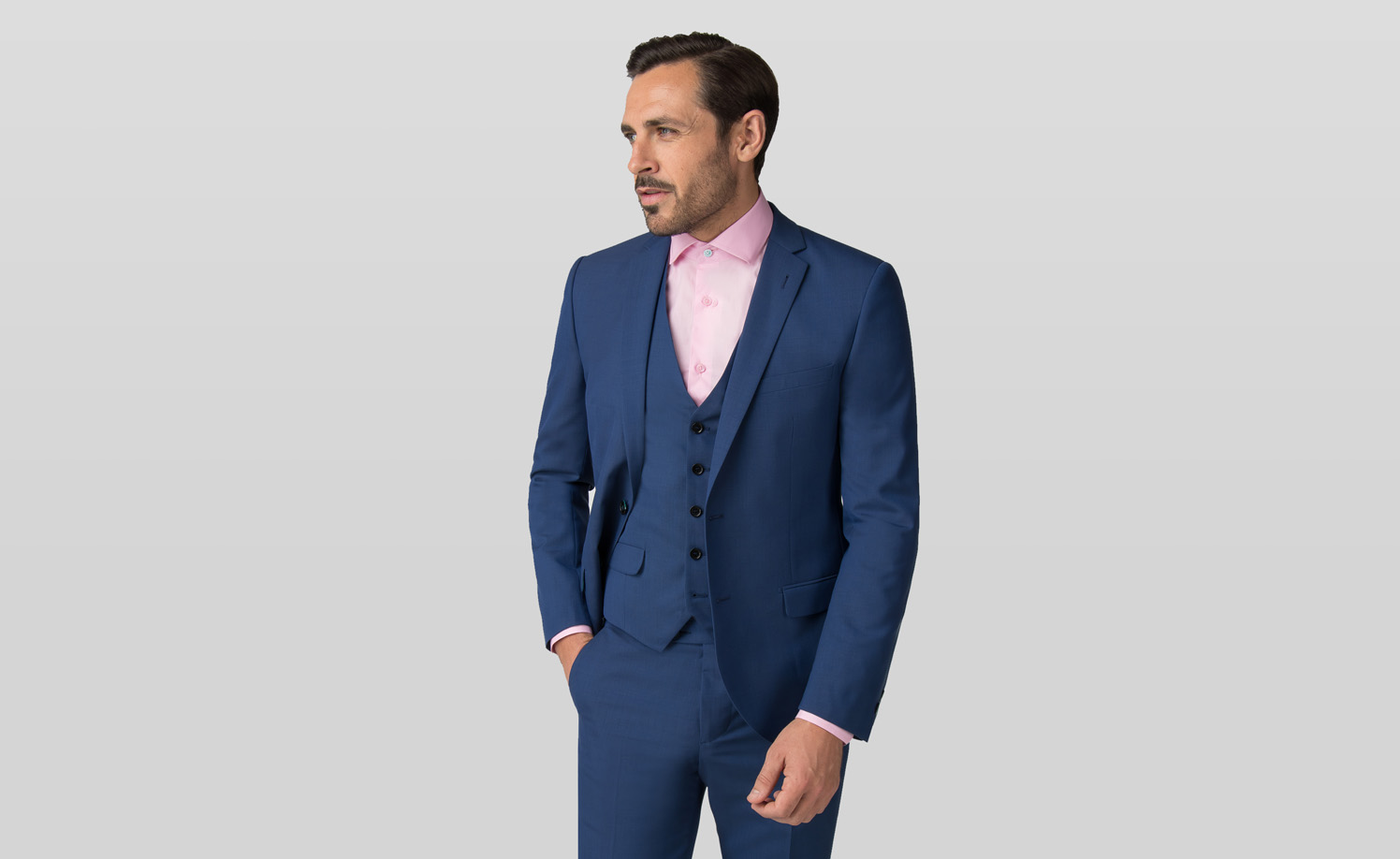 This is probably the most important element of achieving a suave look, as an ill-fitting suit will do nothing but work against you. Getting your measurements right is one thing, but you've also got to choose the fit that works best with your body type.

A slim or skinny fit can be more flattering if you're leaner, while a tailored or regular fit can work better for broader frames.
Coordinate your look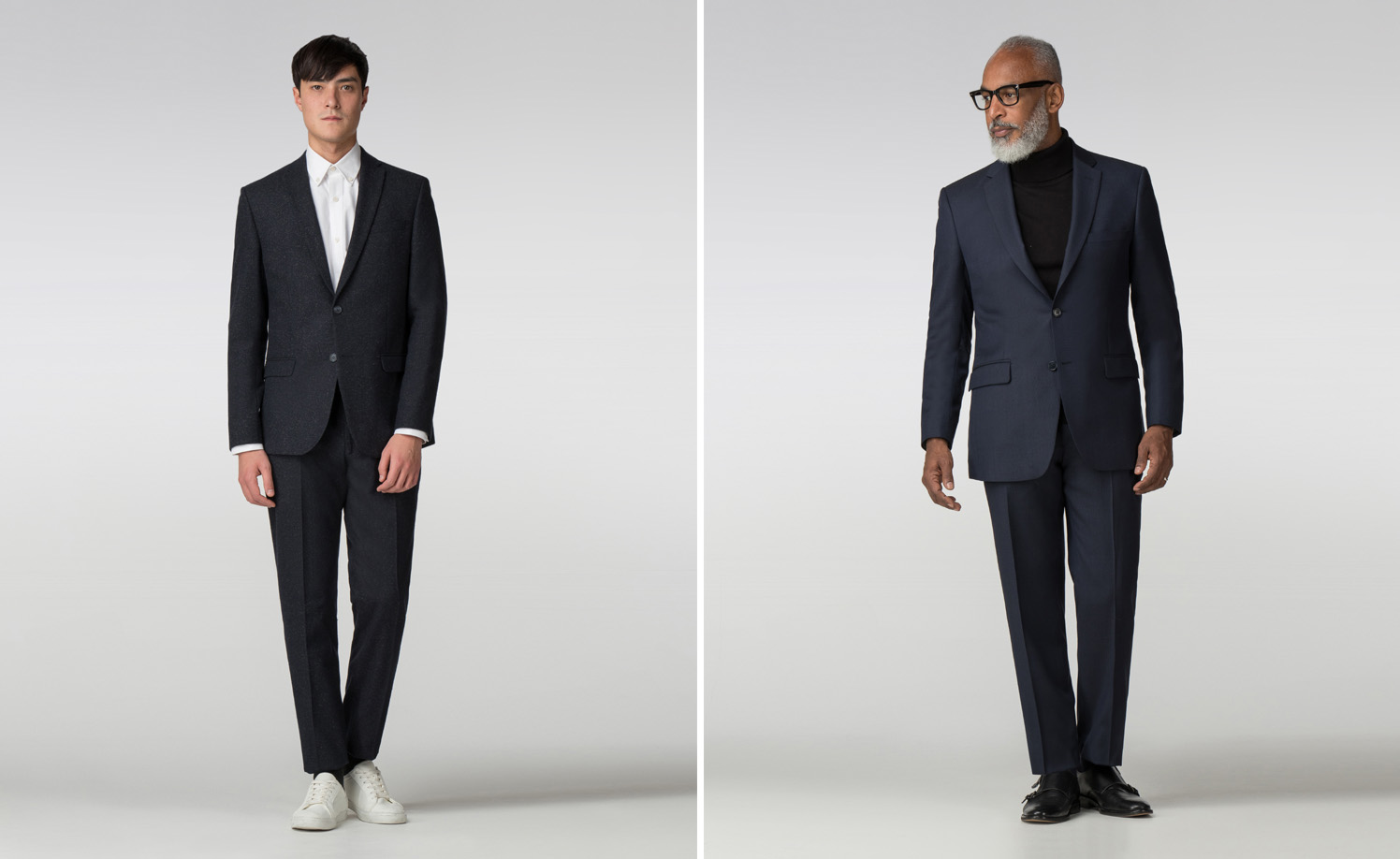 A good suit can be ruined by a bad choice of shirt and tie, so some thought is needed If you want to look suave. You can't go wrong with a white shirt, but a colour can also look very sophisticated. A blue suit can be brought to life with a colour shirt such as a soft pink or a patterned shirt. Just remember to restrict patterns to one item – so if you have a patterned shirt, pair it with a plain colour tie.
Keep it classic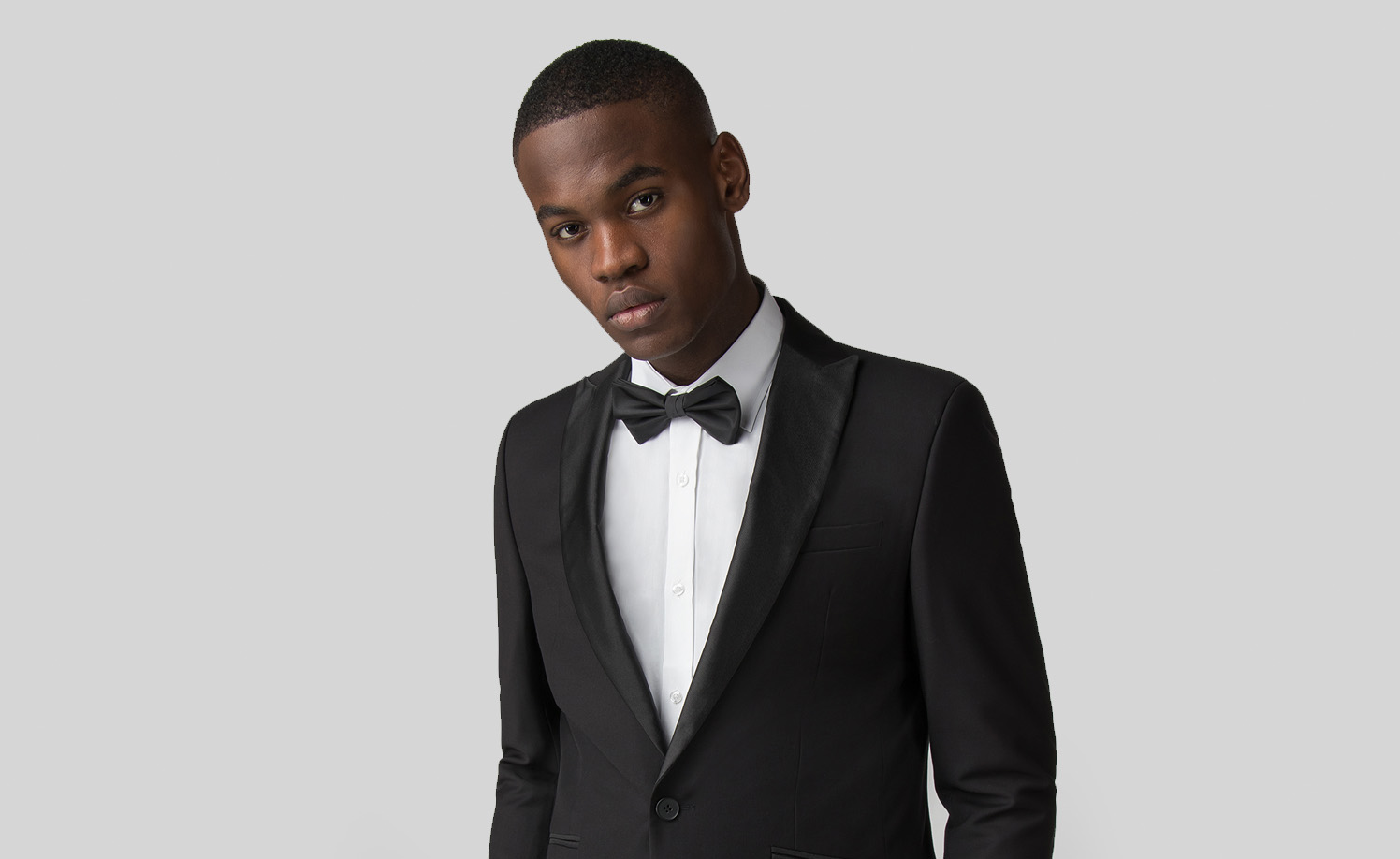 If you're very style savvy you can likely pull off any kind of suit and still make it suave. For the rest of us, it's safer to stick to classic styles to avoid looking like a fashion victim. For example, when it comes to black tie, go for a black men's dinner suit with a white shirt and black bow tie. It's hard to go wrong with this combination, and with a decent fit you'll look as suave as James Bond at a posh wedding. Check out our collection of black tie attire for men.
Play it cool
Likewise, attempting to be overly flashy with your office suit has a directly negative effect on your level of suaveness. Being suave is about effortless style, so looking like you've tried really hard naturally has the opposite effect. Attempting a bold combination of pocket square, tie, and shirt can easily backfire, so always go with the less is more approach for an effortless look.
Pay attention to detail
Just as important as choosing the right suit is getting the smaller details right. You'll immediately give yourself away with a pair of gaudy cufflinks or other showy jewellery. You should also make sure to match your socks to your overall colour scheme, so you don't get a sudden break at the ankles. Also avoid adding anything bulky to your suit pockets that might ruin the line of your jacket or trousers. Use a slim holder for cards and cash.