What colour shirt with a dark grey suit?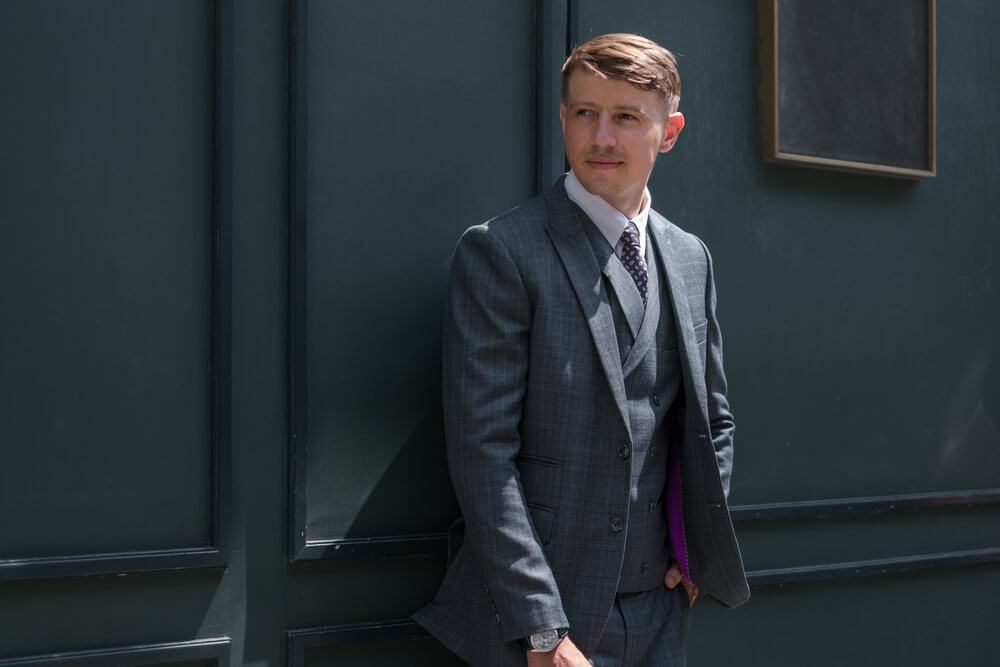 Whether you are looking for workwear, a casual look or dressing up for an event, a grey suit is always a classic option, as it is adaptable to the wearers' fashion sense and can make them appear more sleek, modern and respectable.
Since this colour of the men's suit is considered a safe choice, you have a range of options available to help make you stand out from the crowd. For example, you could go for a classic or muted look, or something extravagant and bold.
To help you remain stylish and smart - while also looking your best - we have created this guide to help you understand what shirts to pair with your grey suit:
Don't be afraid of a classic look
As much as it is nice to feel unique and dress eccentrically, this isn't always practical (and doesn't always follow dress codes), so opting for a plain white shirt would complement a dark grey suit perfectly. It helps you achieve a clean and crisp look and is a sensible choice that delivers a timeless look.
Pairing a white shirt with a grey suit will also deliver a professional and classic look, perfect for the office, a wedding or a smart dress code. This white sateen slim fit shirt will look great with any shade of grey and give you a slim, fitted look.
Blue is the warmest colour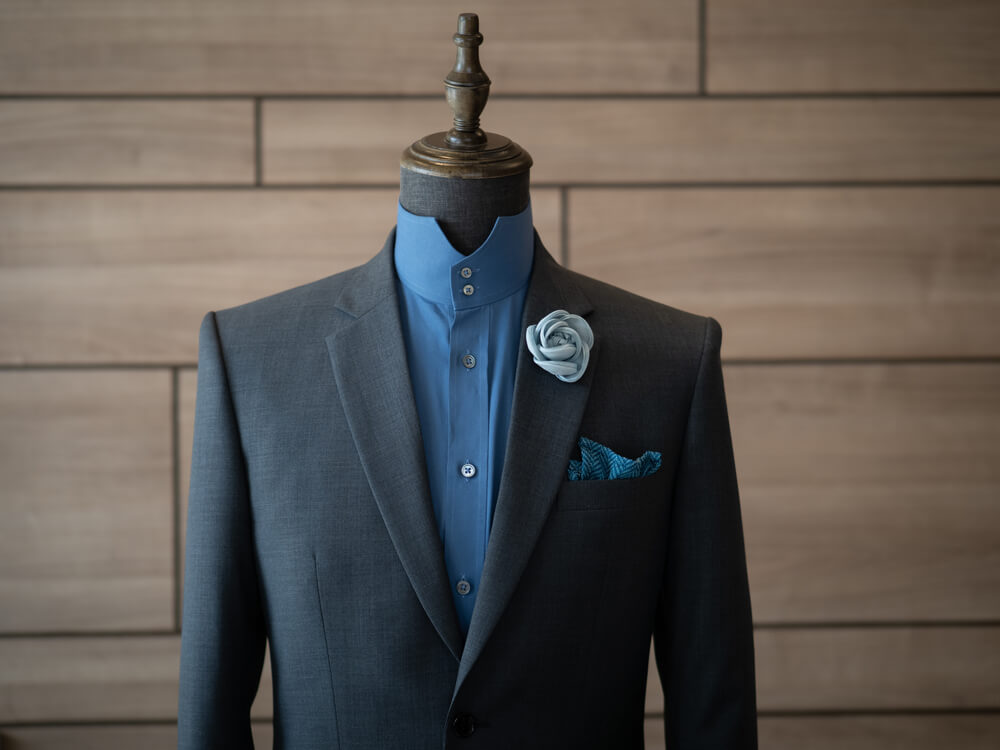 If you are looking to add a hint of colour without being too bold, a light blue shirt works perfectly with a dark grey suit.
It is the perfect balance of vibrancy and muted tones. This light blue sateen slim fit shirt would be an ideal choice for adding some colour to a grey suit. If you are looking to add some additional colour, pair a blue shirt and grey suit with this gold small floral tie to add a discreet floral design to your outfit that won't be too bold.
Light blue is also a good idea if you're looking for a softer, more mellow look in your outfit.
The dark side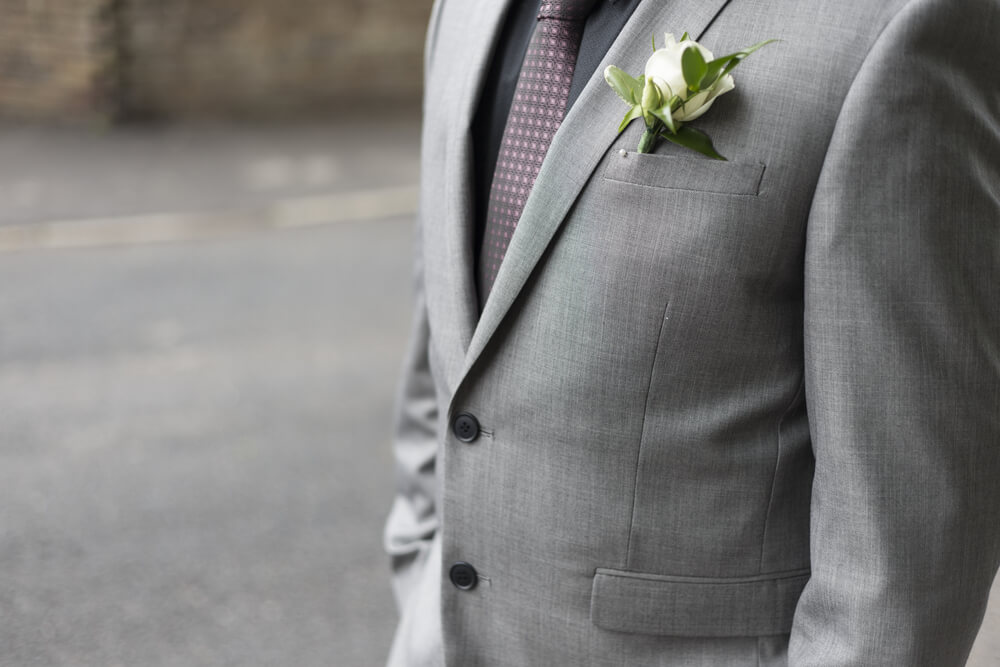 Add an elegant and sophisticated look to your outfit by opting for a black shirt under your grey suit. This will you create a look that grabs attention in the right way.
This black stretch poplin shirt is the perfect men's shirt for a grey suit. We recommend not wearing a tie with this particular piece, and to instead let the dark tones do the talking. If you over accessorise with dark tones, it could easily be overkill.
As well as being trendy, pairing a black shirt with a grey suit can transform your look from business casual to wedding and event dress, and it provides a cost-effective way of reviving an old suit from your wardrobe.
Real men wear pink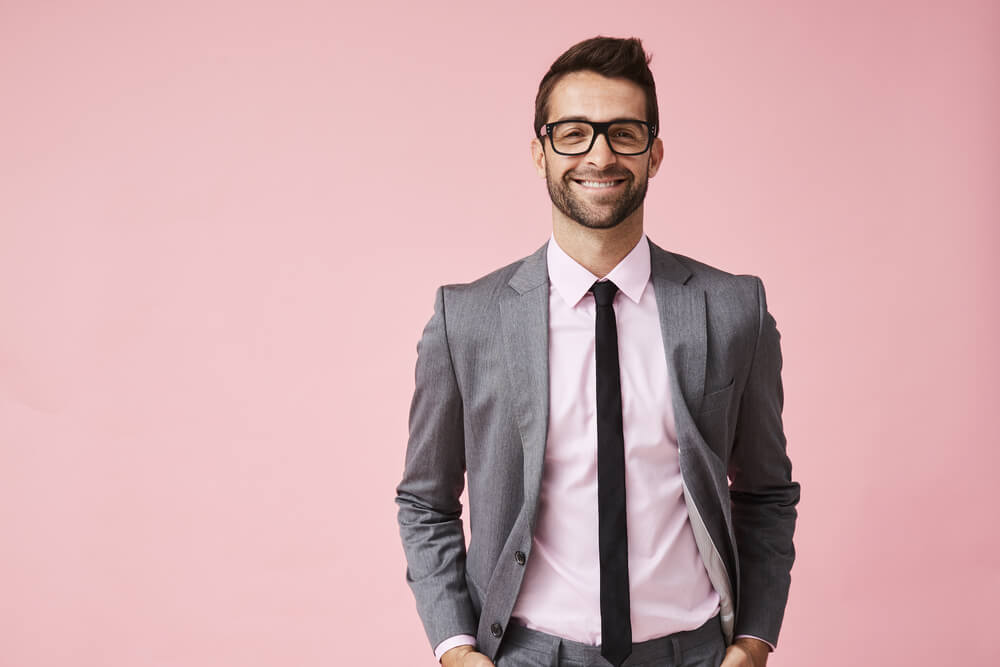 Pink is an amazing colour choice for those searching for something to complement a grey suit, especially if you are eager to be bold, or to go for a look that isn't necessarily traditional. This long sleeve floral dobby shirt would be perfect for a summer wedding.
Some people may not feel confident in wearing a pink shirt, but it is a fantastic way to add that pop of colour without overdoing it. Pink and grey are a perfect colour combination, especially when teamed with the right accessories and shoes.
Be cautious with floral and bold colours
If you are looking to create a statement look for a grey suit, you could go for a bold coloured or floral shirt. Items like this multi floral print shirt or this paisley print shirt will add an attention-grabbing splash of colour to your outfit. However, if you go too bold, it may end up clashing with the grey and not look as stylish as you intended.
When selecting a shirt, it is important to remember that your style is unique to you – and that colour coordination is essential in creating a stylish ensemble.