What colour shirt to wear with a black suit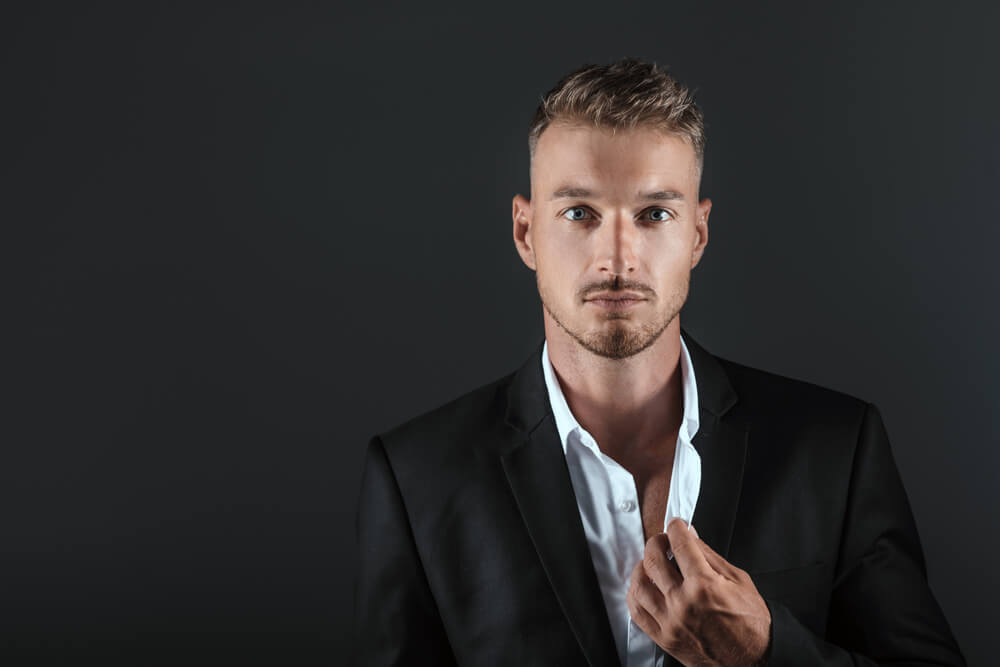 A black suit is a classic in any situation. It's timeless and works well for all skin tones and hair colours. However, a black suit partnered with the wrong-coloured shirt can leave you looking mismatched.
So, what really are the best coloured shirts to wear with a black suit?
Black suit with white shirt
Let's be honest, you can't really go wrong with a black suit and white shirt - but you can mess up the colour choice of your tie.
With these two traditional colours of black and white, it's best to pair a classic-coloured tie.
Try out patterns, such as ginghams, plaids and checks, and opt for colours like emerald, soft blues and muted purples.
These colours will help brighten up your men's suit and add that pop of colour you're looking for, but we would recommend caution around using shiny materials as they can occasionally look tacky.
Black suit with blue shirt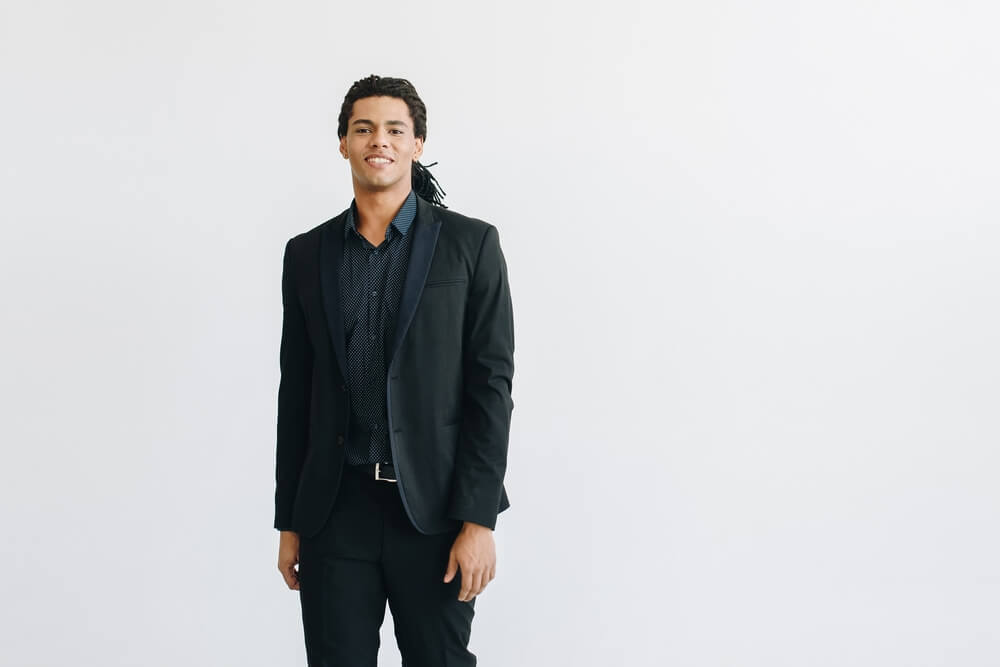 A powder blue shirt is always a safe choice - it's a livelier version of a classic white shirt.
Try matching black and white printed accessories with your black suit and blue shirt combo. This will create a more colour coordinated look.
Most people tend to avoid black ties with black suits, unless it's for a more sombre occasion, such as a funeral.
However, we think a solid black tie works well with a blue shirt and black shirt, especially when they are textured.
Black suit with black shirt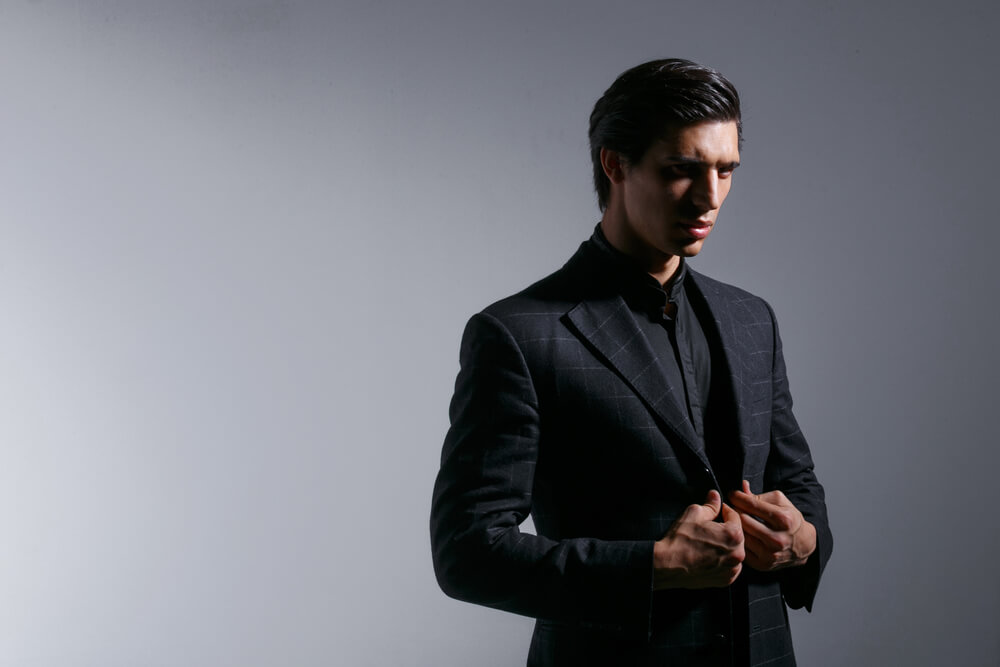 This is often seen as a no go, but a black suit with a black shirt can at times work. If you are going to opt for this combo then we suggest that you avoid wearing a tie. However, if you are keen to wear one then just stick to a black tie. Try to avoid pairing up any other coloured ties with a black shirt and black suit, as they can look mismatch and dated.
Black suit with pink shirt
If you're opting for a black suit with pink shirt combo then we urge you to either go for a light pink or a hot pink colour (if you're feeling quirky).
We suggest that you choose a lilac, soft blue or black tie with this combo.
The key to perfecting this look is by choosing youthful textures and fits, otherwise you could end up looking slightly dated.
Black suit with grey shirt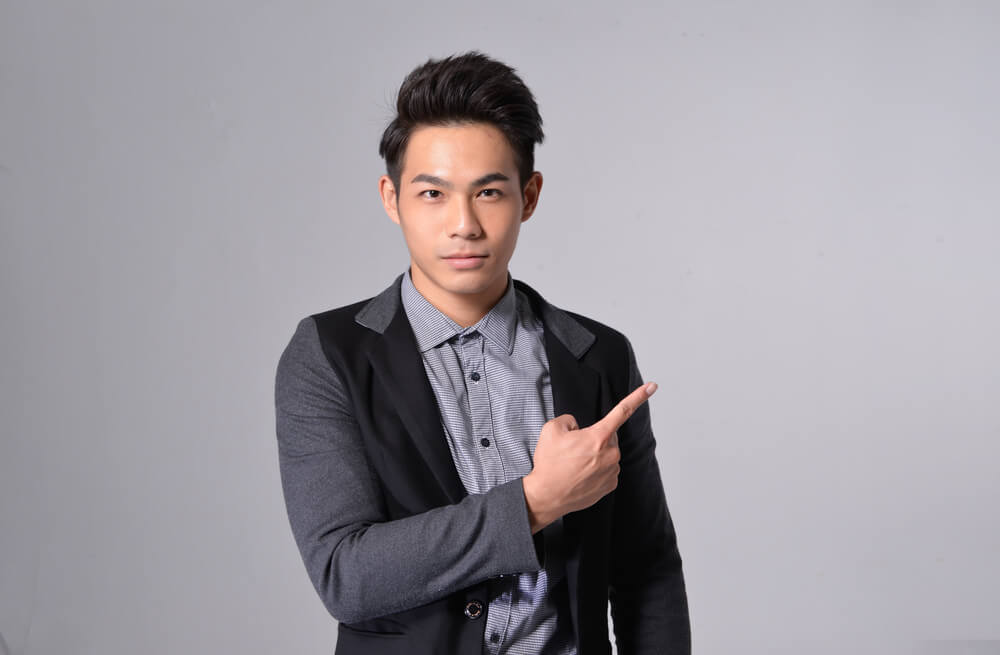 A grey shirt always works well with a black suit - try out different tones of grey, such as charcoal, slate and dove grey.
Matching different shades of grey together can look elegant so opting for a tie of a different grey shade to your shirt can be paired well together.
A grey shirt works well as a base colour so you could also try out bolder colours with your black suit and grey shirt.
If you prefer opting for safer options, then you may consider swapping out for a black tie to add a more formal aesthetic to your look.
Black suit with purple shirt
When thinking of a purple shirt, your mind may jump straight to the deeper shades of purple, but we recommend that you choose a lilac-coloured shirt to pair with your black suit.
As lilac is a softer version of purple, it will offer you a lot of freedom when it comes to matching a tie with your outfit.
You may also consider wearing a bolder pink with your black suit and lilac shirt - but ensure they aren't too over the top, as it can make your outfit look tacky.
Extra styling tips
Choose colours that won't look too overwhelming with your black suit
Make sure your suit is tailored to fit your body - nobody likes the look of a baggy suit!
Liven up your black suit and shirt combo with a pocket square
If bolder pocket squares aren't your thing, then opt for a white pocket square in a presidential fold
Try to avoid shiny black suits, as they can occasionally look dated
Still unsure of what colour shirt to wear with your black suit?
Check out our range of different men's shirts that you could pair up with your black suit.