What colour waistcoat with navy suit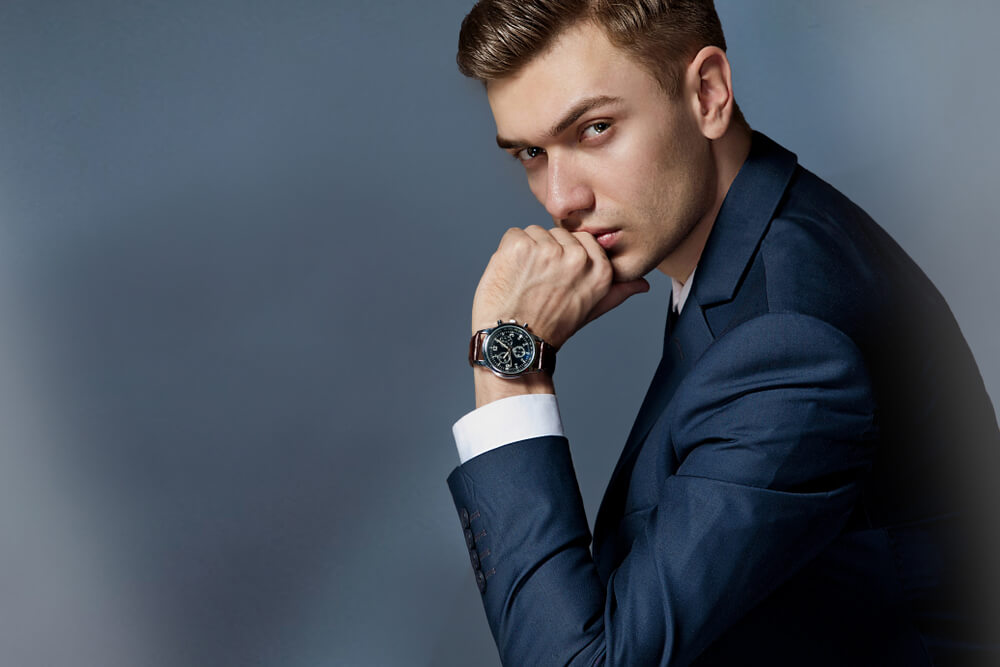 Pairing a waistcoat with a navy men's suit can bring a new dimension to your appearance, however getting it wrong can ruin the whole look.
Knowing how to wear a waistcoat can put people off investing in one, with endless choices to decide from such as colour, style, and texture. Men's waistcoats come in all shapes and sizes, as well as different designs, from those with lapels and those without to single and double-breasted styles.
Once you know the 'rules' of wearing one, waistcoats can become a stylish and versatile addition to your wardrobe, smartening up a navy suit for all occasions, whether it's smart, casual or formal.
Coloured waistcoats with a navy suit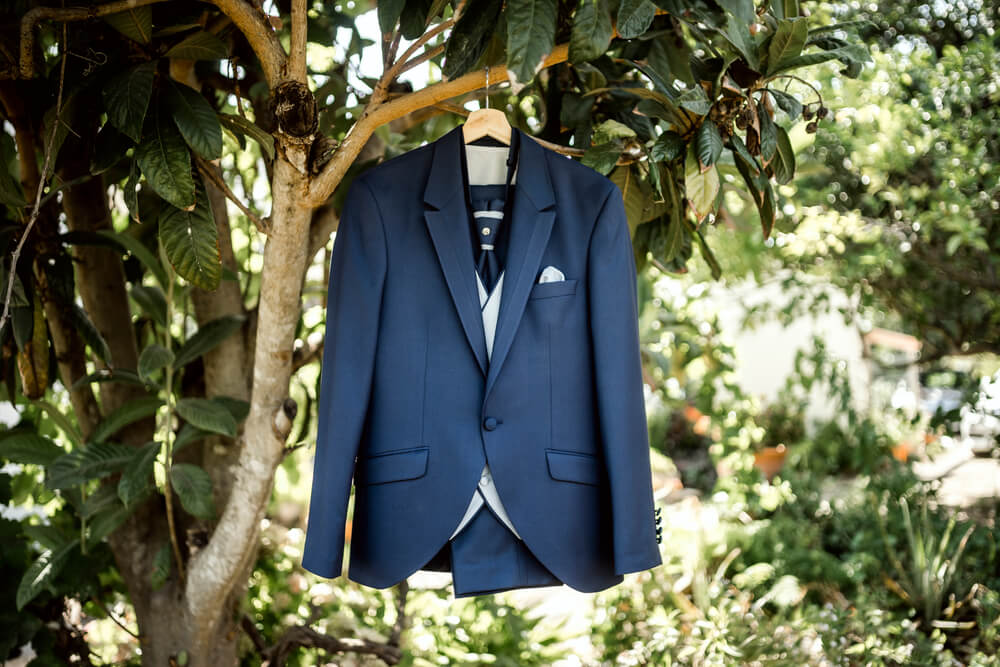 Depending on what type of suit trousers and jacket or can be bought as part of a three-piece suit combination, ideal if you are looking to stick with a similar colour combination.
For a classic, more conservative look, you can't go wrong pairing your navy suit with similar tones or a matching waistcoat.
For navy wool suits, a plain or grey tweed waistcoat for those winter months will work well and add texture, complemented with a light blue shirt and grey tie.
For those wanting something a bit more creative, a navy waistcoat with a subtle red stripe will stand out against the suit jacket or for an even bolder look to enhance your suit, match with a check waistcoat, such as Houndstooth, Puppytooth or Dogtooth.
Sand, beige, or light and grey waistcoats also work well with darker colours such as navy, providing contrast and a more casual feel to your appearance.
Remember less is more. Adding a bold colour to the mix is not always the best way forward. Stick to contrasting colours or patterns to complete the sophisticated look.
Fit for purpose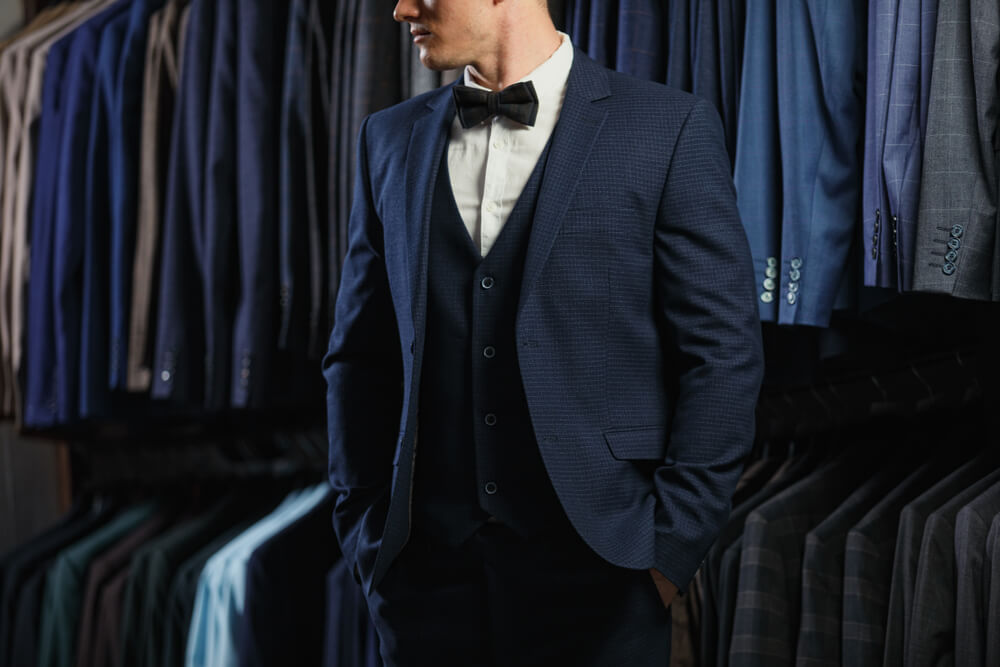 Getting the fit right is important, so when choosing a waistcoat for your navy suit pick one that is tailored. Armholes need to be high and large enough to allow the waistcoat to fit snugly around your torso and shoulders, as well as avoiding restrictive movement. If you have any pulling or wrinkles, this means that it's too tight.
An ideal length for a waistcoat is long enough to cover the waistband on your trousers but avoid showing the bottom button on your shirt. The back of your shirt collar should also sit just within the neck hole.
Avoid any excess fabric as this can make the waistcoat uncomfortable to wear under your jacket and make you look larger than you are. Ensure it's well fitted and that the shoulders also lie flat. Suit trousers should also be worn without a belt as they can alter the overall fit and silhouette of the waistcoat.
How to wear your waistcoat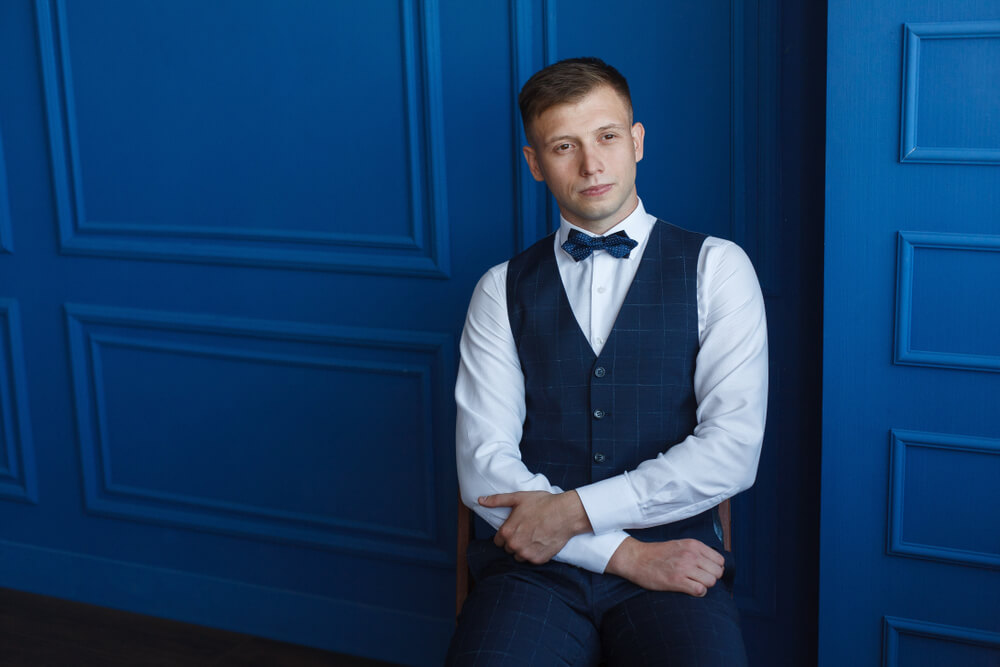 As general rule, very much like with your suit jacket, you should leave the bottom button undone to allow more freedom for movement, and never leave it completely unbuttoned - this is a big fashion faux pas.
Choose a waistcoat fabric that's in keeping with the seasons. Tweed is a must for winter and cotton or cotton blends work better during the summer months. Pair a cotton and linen waistcoat and a light blue shirt with jeans or chinos for that relaxed summer look.
The added bonus to wearing men's waistcoats is they add another layer to your navy suit which is perfect for the colder months, and when you remove your suit jacket in the summer you can still maintain that sophisticated look.
By sticking to the 'waistcoat rules' you should have no problem finding the right waistcoat for your navy blue suit or any coloured suit going forwards.
More tips on how to wear a waistcoat can be found here