What to wear with grey jeans - for men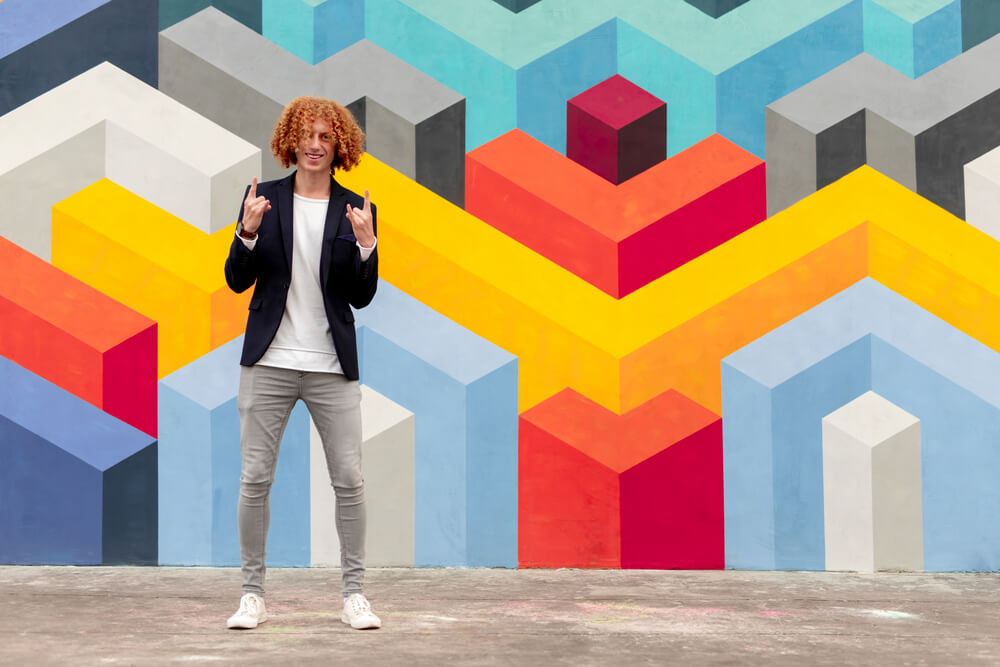 Grey jeans are fast becoming a staple in the wardrobe of the most fashionable men. Grey jeans are a fantastic option for most events and can be dressed up or dressed down easily with different shirts, t-shirts, casual jackets, shoes and accessories.
When it comes to men's grey jeans, there a number of styling options to help you achieve the desired look. Firstly, select your jeans.
Ensuring the fit is right will make your whole look more finished and comfortable. Check out our size guide if you need a hand getting the right fit.
We recommend the Jack & Jones Glenn Slim Fit Grey Jeans for an effortless, chic look, but there are many options to choose from.
Shirts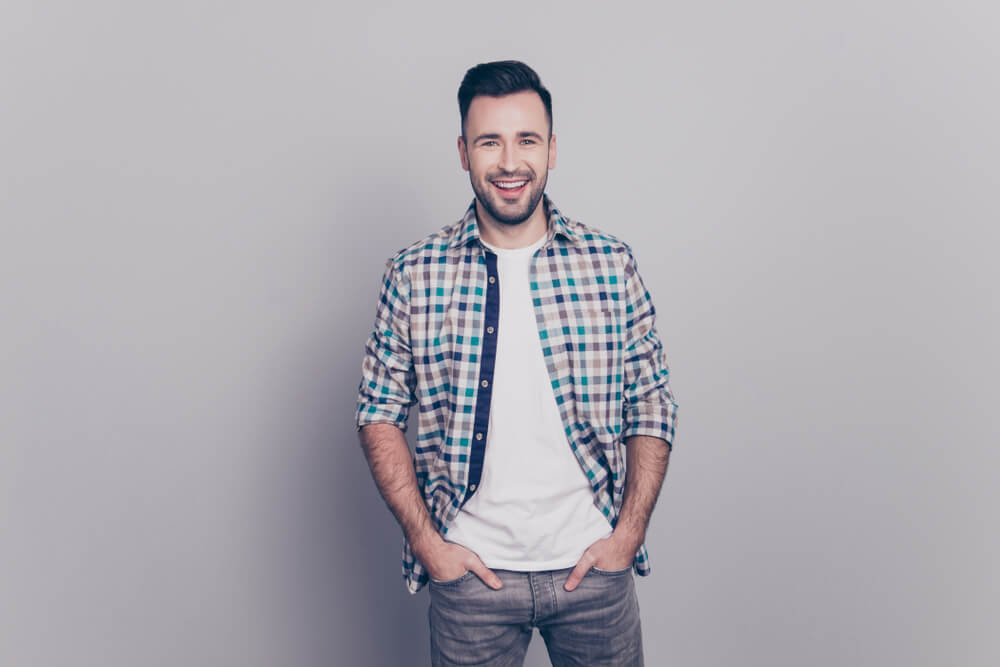 Men's shirts are a fantastic option to pair with grey jeans and can really elevate a casual outfit into something more polished and chic.
Tailored shirts
A tailored shirt is a great choice if you are wanting to maintain a professional look but dressed down. The grey jeans and shirt combo will give you the perfect smart casual outfit - did someone say casual Friday?
The Stvdio Semi Plain Spot Print Shirt from Jeff Banks is one of our favourites!
Floral shirts
Do you want to add a spring to your step? A floral shirt is the perfect option to wear with grey jeans for a transitional look between seasons and to add a touch of flair to your overall look.
The tones in Ted Baker's Monochrome Floral Print Slim Fit Shirt pairs brilliantly with grey jeans.
Checked shirts
As we head into Autumn, checked shirts will be coming to the forefront of our wardrobes once more. Ideal for adding some colour and flair to a look, the Brushed Twill Checked Shirt from Ben Sherman will be our go to for cooler days.
Polo shirts
Polo shirts are a wardrobe staple and make the perfect companion for grey jeans. Select a polo shirt with a pop of colour to spice up your look. We love Ben Sherman's Mod Stripe Polo for a striking outfit.
T-shirts
For an easy breezy casual look a classic t-shirt is a fantastic choice. Whether you opt for a timeless white tee like the Ben Sherman Plain Pocket Lounge T-Shirt, or a funky option like the Ben Sherman White Target Art T-Shirt, a t-shirt is the ideal choice to wear with grey jeans. The perfect outfit for grabbing a coffee at the weekend!
Shoes
Choosing the right pair of shoes for with your grey jeans needn't be a chore. Here are our top picks.
Brogue shoes
Brogues go great with grey jeans and shirt and certainly help to smarten up your look. The Grey Tokyo Olympic Brogues from Ben Sherman are a brilliant choice and would be perfect for a stylish monochrome ensemble.
Trainers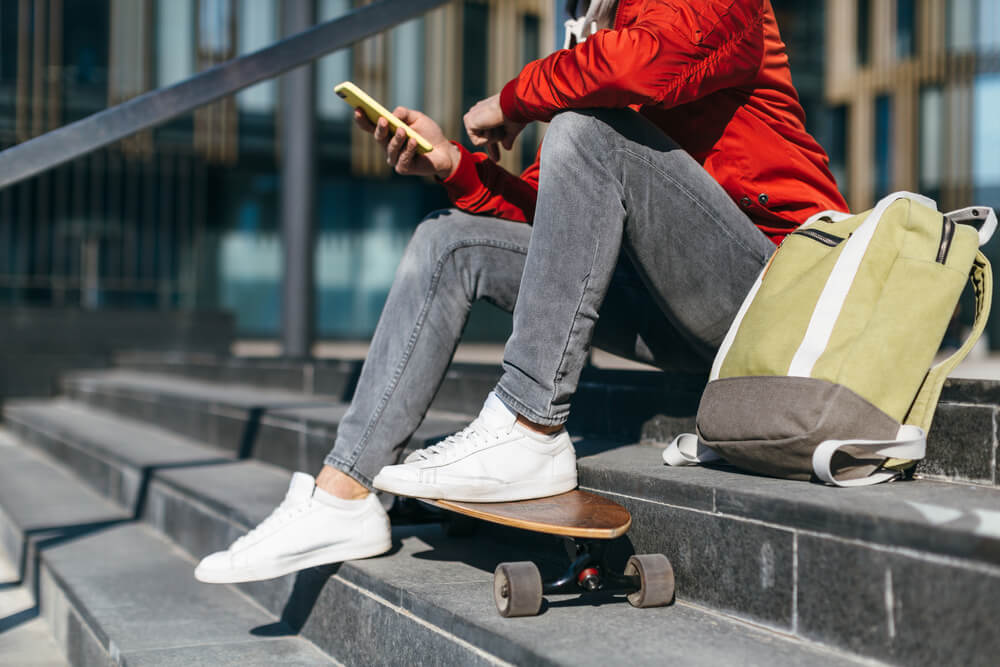 For a clean, cool shoe, opt for a classic white trainer. This is the perfect shoe to pair with grey jeans for a stylish, sporty look. We love the Script White Alec Trainer by Ben Sherman!
Desert boots
If you are after a more robust shoe, a desert boot is the ideal option. Opt for a navy or black hue to complement your grey jeans. The bestselling Ben Sherman Navy Desert Boots are a great choice to complete your outfit.
Accessories
Finish off your look with some accessories. Accessories take an outfit from good to great and also make the perfect gift for the man in your life.
Belts
For grey jeans, we would recommend a black belt. We love the Scott & Taylor Black Top Stitch Belt. However, if you are on the hunt for a good, all-purpose belt, the Racing Green Boxed Leather Tan Black Reversible Belt is an amazing option and will work well with any colour jeans or chinos!
Hats & caps
Hats make a great addition to any outfit and are a brilliant staple to keep warm as we approach autumn. The Black Steven Corduroy Cap is a wardrobe essential. This sleek and simple cap from Jack & Jones will pair brilliantly with trainers and grey jeans.
In the colder months, the Navy Beanie Hat is a brilliant transitional piece to keep you warm and looking your best!