Two Tweeds from Two Brands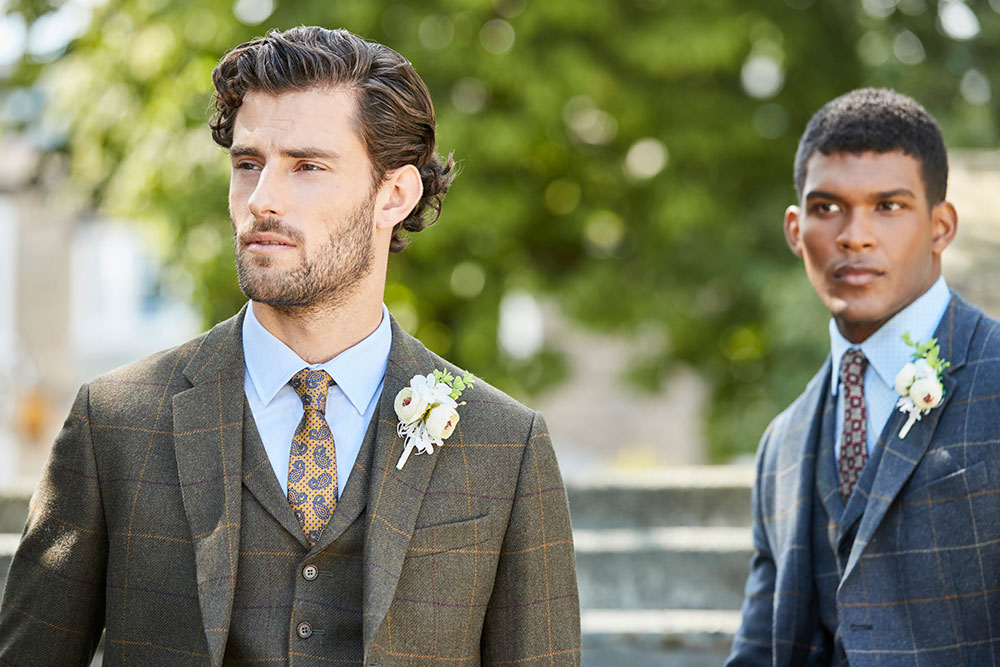 The ultimate in style and formality – and a must have for authentic, Best of British menswear.
The Three Piece suit is making a resurgence in the fashion stakes – and with it, tweed is sure to follow. This durable, wool rich fabric is an essential for these chilly winters, and when matched up with a waistcoat and tie, creates an incredible profile.
Whether it's a Donegal texture or a full tweed check, we've picked out some favourites from two of our top selling brands.
Gibson London – Suiting with a Soul
Gibson London are masters of tweed. Inspired by the golden age of modernism and Saville Row, they've dedicated themselves to craft suiting – a true, authentic tailor style experience with a litany of detail.
With fine quality fabrics and an incredible attention to detail, Gibson are dedicated to breaking the drab, dull image of British suiting – and creating a more emotional, colourful and personal experience from package to wardrobe.
One of our favourites from the Gibson Repertoire is the Bakerloo Special; a signature tweed three piece with blue contrast detailing and puppytooth contrasts. Coupled with a high fastening waistcoat and puppytooth trousers, this men's three piece suit is a step out of the ordinary.
Alternatively, with a new tartan style, they present the Sturrock; a dark blue, green and red three piece with a touch of extra stretch.
With a slim fit and notch lapels, this new three piece suit is an instant showstopper, with a combination of traditional Scottish fabrics and a modern, eyecatching sensibility with notch lapels and a tapered silhouette..
Racing Green – British Tailoring Epitomised
Named after the British car colour, Racing Green are as iconic as the classic Mini Cooper. With a huge range of fabrics and styles, it's no wonder that so much of their collection is built of tweeds and checks, inspired by classic heritage suiting.
Their Heritage checked suit is a perfect example – with a dark green colour scheme, this tailored fit suit features a sharp and professional look that's understated and unique. A classic piece of heritage tweed for the man hoping to impress.
For a more regal colour scheme, there's also a similar suit in heritage blue and gold here.
Enjoyed reading? You might also like these: