What To Wear As A Wedding Guest For Men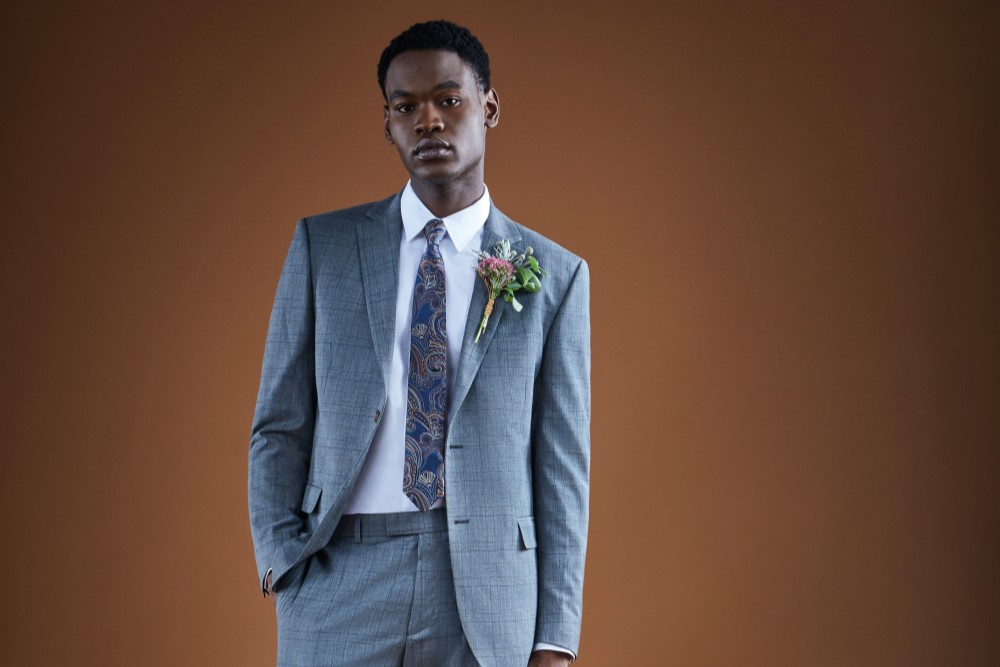 Black tie, formal, cocktail, casual… wedding dress codes can often feel like a sartorial minefield. With so many factors at play, from weather considerations to the wedding's theme or colour scheme, it's easy to become overwhelmed. Not to worry, though, our Suit Direct menswear experts are armed with the facts about each dress code, and below we'll point you in the direction of some of our best pieces and offer some solid advice so you won't put a foot wrong, whatever you choose to wear!


Wedding Dress Code
A well-dressed guest will, first and foremost, be perfectly in tune with the dress code set out on the invitation. Dress codes enhance the tone or mood of the wedding, streamlining the overall look of the day. The most common dress code is formal, but below we'll look at the top four most common wedding dress codes so you know the ins and outs of each.
Black Tie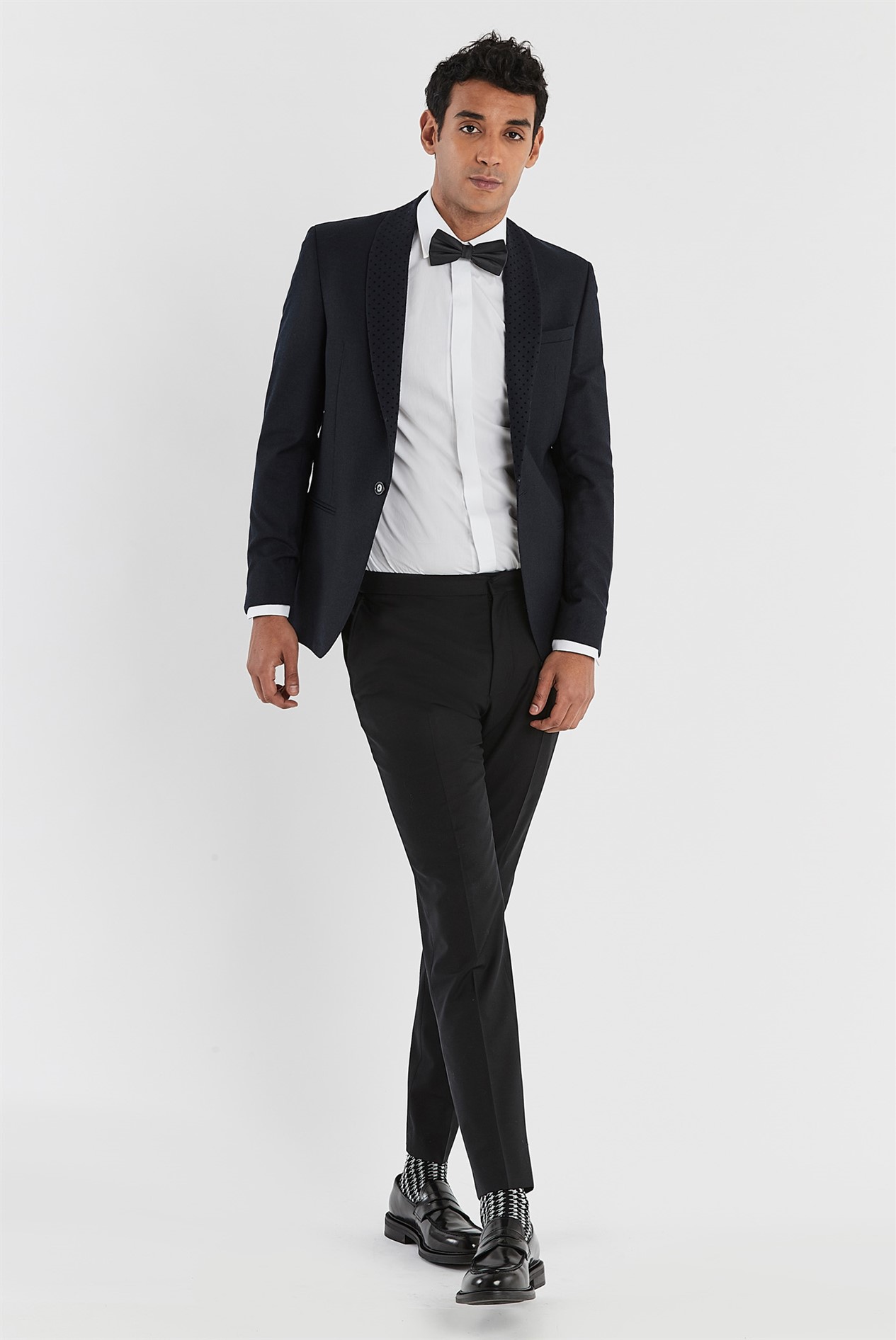 A black-tie dress code indicates little room for interpretation: a tuxedo is a must, ideally black or midnight blue – the jacket, trousers and bow tie are non-negotiable. There are opportunities to add a careful touch of personal style through your dress shirt, lapel pin and shoe choice, but bear in mind that only a black patent leather or loafer shoe is generally acceptable, so room for deviation is still minimal.
Formal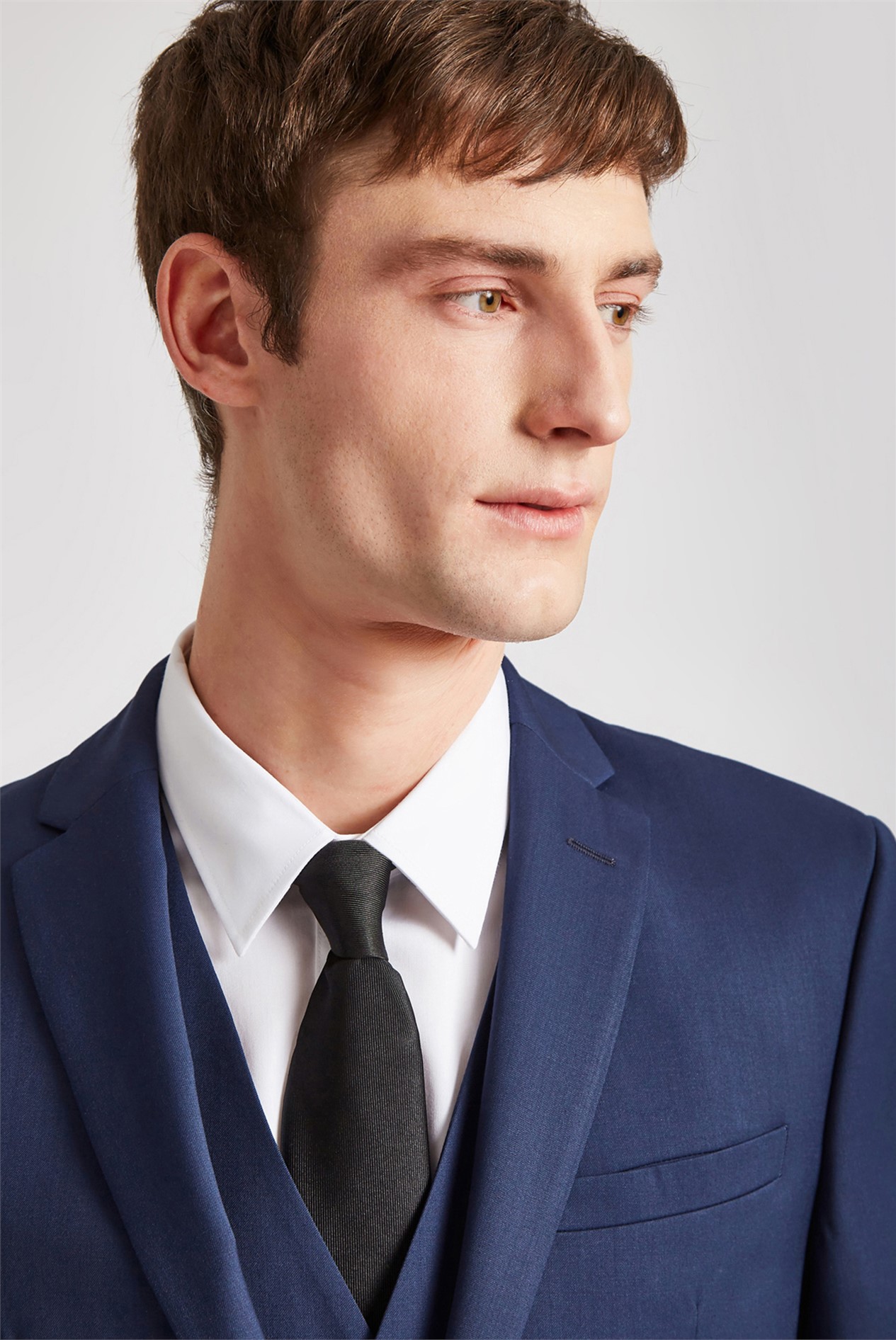 Many black-tie rules still apply here, however a tuxedo is not mandatory (but is often optional). Consider wearing a dark grey, midnight blue or black suit, and either a bow tie or a straight necktie. Here, your shirt must have a collar – t-shirts, polo shirts and banded collar shirts are a no-go. Depending on the wedding's theme, you might be able to show a bit of personal style with your shirt by opting for a colour, texture or pattern.
Cocktail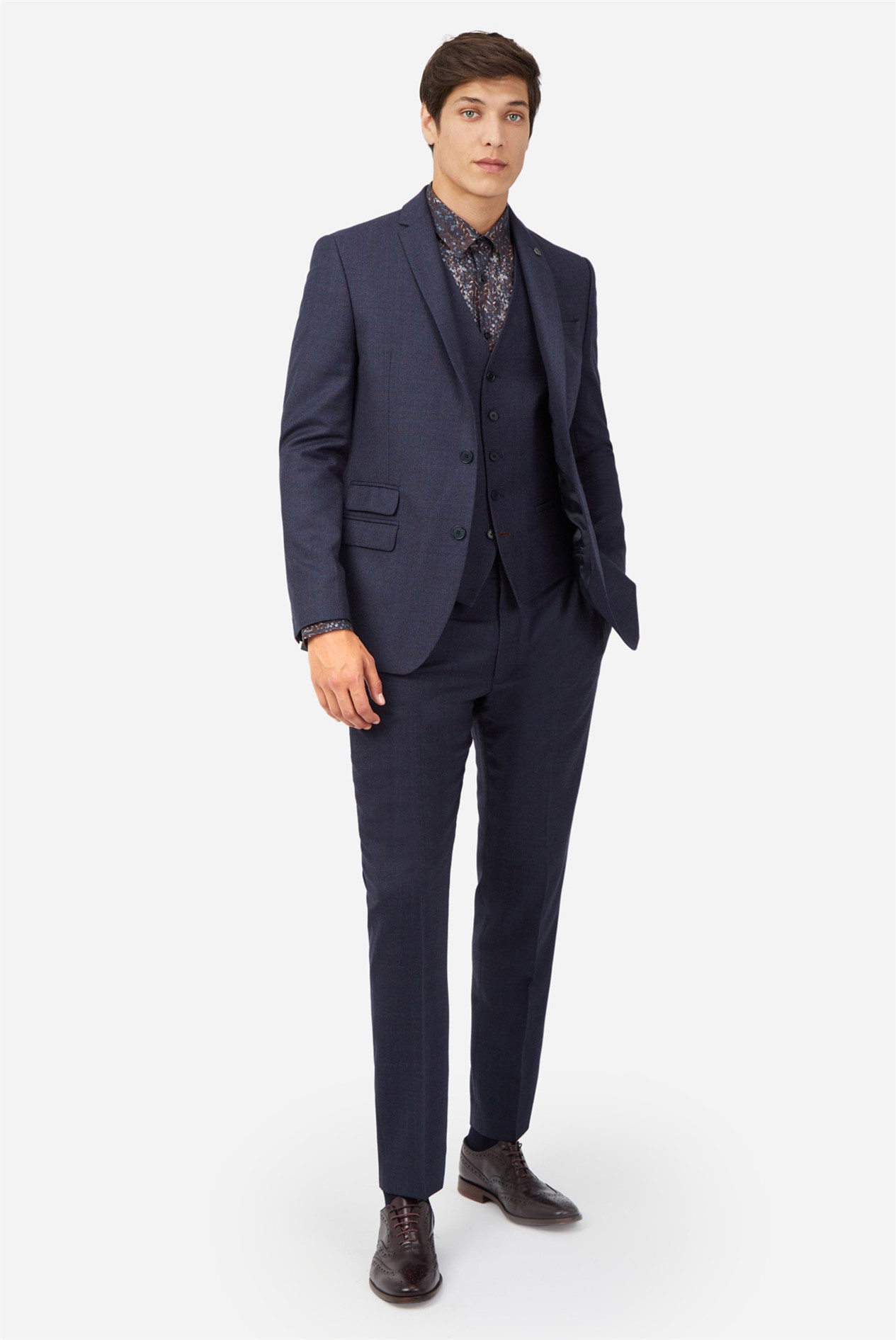 With cocktail (semi-formal) dress, rules aren't quite as rigid as with black-tie and formal dress codes. Choose a suit or suit separates – navy is always a winner – and consider wearing a necktie, although it's not mandatory. Adorn your look with accessories that reflect your personal style but don't go too overboard – remember, it's still a wedding!
Casual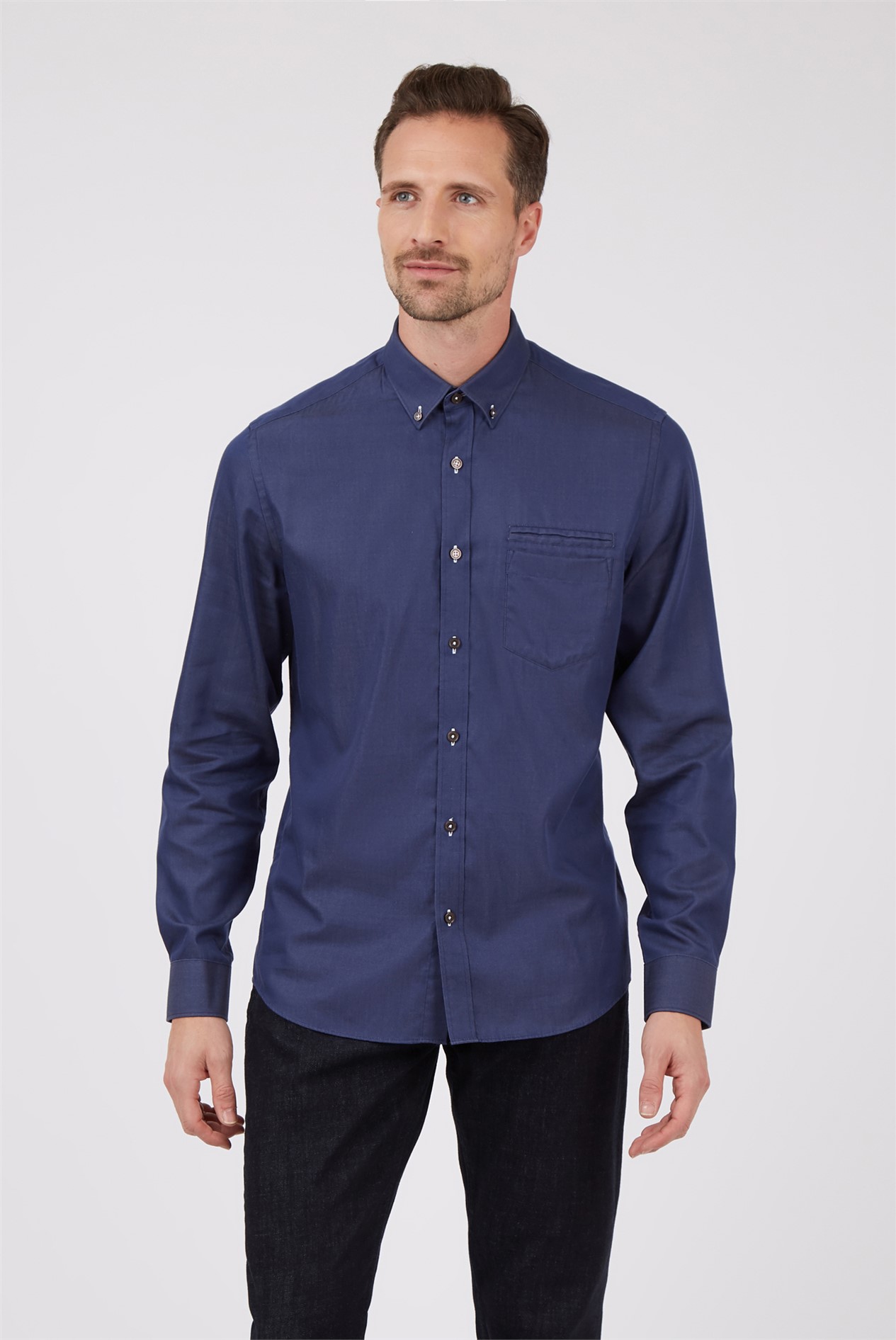 Navigating a "casual" dress code can be tricky, so use the invitation as a guide – when and where will the wedding take place? What's the venue? What kind of weather is likely? From here, you can start to build your outfit accordingly. If it's summer then chinos are a great option, in winter opt for some lightweight wool suit trousers. Printed shirts are great for casual weddings, too. Just don't go too casual and wear a t-shirt! Likewise, ties are a no-no for a casual wedding.
Do's and don'ts of wedding guest attire
Do's:
Want to incorporate some colour into your outfit? Do find out if there's going to be a colour scheme, and if so then choose to wear something that will complement it. Just make sure not to match it too closely – you don't want to get mistaken for one of the wedding party!
Choosing to re-wear a jacket or trousers that you've had for a while? Don't just assume they will fit as they once did! Do Leave enough time before the big day to book in for any alterations or repairs.
Do pack a sewing kit and lint roller.
Don'ts:
Travelling to the wedding? If you can help it, don't leave your outfit packed up until the morning of the event! Hang it up as soon as possible and bring a fabric steamer to smooth out those creases.
Don't wear a floral boutonniere as a guest. Choose a stylish lapel pin and leave the florals to the wedding party and the groom.
Don't carry bulky items in your suit pockets. Carry as little as you can; switch your wallet for a card holder or money clip, only bring the keys you need to get home, and see if you can find another way to store your phone.
Unless stated on the invitation, feature looks and white dinner jackets should be strictly reserved for the groom and his attendants – don't opt for these as part of your look.