Trending Men's Coats For Winter 2022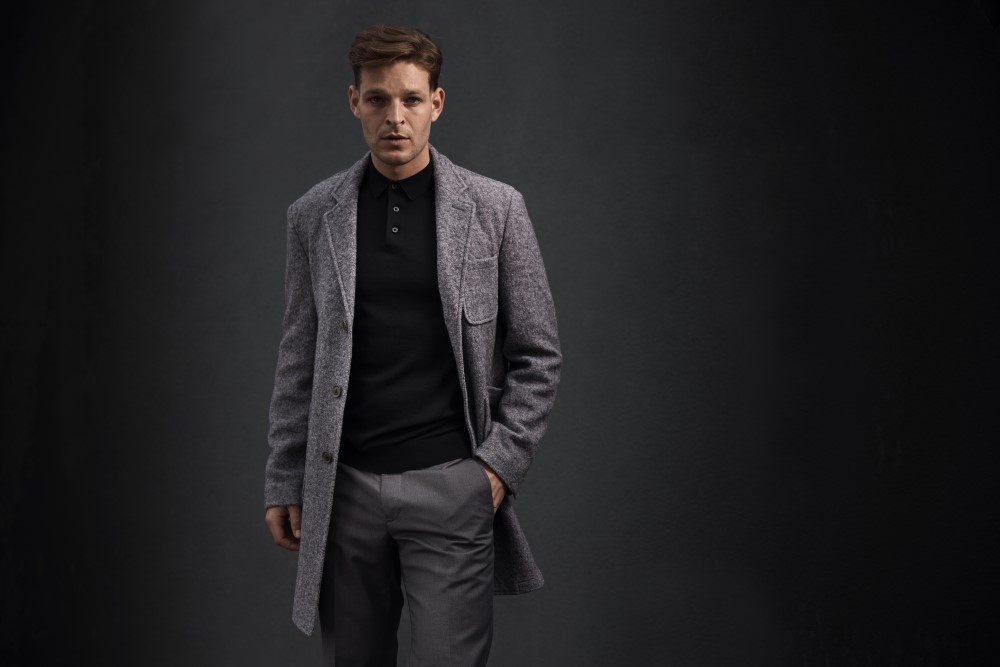 When it comes to winter dressing, functionality is just as crucial as form. Strike the perfect balance by curating a core winter coat rotation that will keep you warm for every occasion of the season, from black-tie parties to Christmas shopping trips.
When it comes to winter dressing, functionality is just as crucial as form. Strike the perfect balance by curating a core winter coat rotation that will keep you warm for every occasion of the season, from black-tie parties to Christmas shopping trips.
While the functional features of any good winter coat are crucial, cold-weather dressing also presents the opportunity for style in abundance, with a good coat instantly upgrading an outfit and defining your whole winter look - it's a seasonal statement, so choose well.
The key is to either go for insulation, or something roomy enough to comfortably sit plenty of layers beneath. Follow our guide to the four key styles you need to own, so you can best invest in your coats and jackets by choosing timeless styles that you'll revisit every time winter rolls around. Get it right, and you'll be freed from the restrictions of passing trends, returning to timeless, reliable styles every winter.
The Overcoat
Timeless, formal, but adaptable to casual ensembles, the overcoat is traditionally suited to formal outfits, but is no longer reserved to just being the final layer over a suit - it's now a hugely versatile and worthwhile investment. For one that's suited to winter, choose wool or a wool-blend for its insulating properties and natural water repellency.
The overcoat answers one of winter's biggest challenges; dressing to be both warm and smart. An elegant finishing touch over a suit for those Christmas parties or the work day, it protects your suit against the elements and ties your whole look together.
Beyond suiting, though, the overcoat pairs perfectly with casualwear for elevated weekend style - think a cable knit, chinos, and boots finished with a navy overcoat for pub trips, or dark-coloured loungewear and a hoodie layered under a black overcoat when you're heading to the shops for last-minute gifts. Every winter eventuality is accounted for, and the cost-per-wear is a winner. The overcoat is a day-to-night staple.
The Harrington Jacket
An sartorial staple for both subcultural rebels and Hollywood's elite, the iconic Harrington jacket comes into its own during the colder months. While it's perfect for the transitional seasons, layering brings the Harrington up to the task of winter dressing; it looks great atop knitwear, sweaters, casual shirts, hoodies - the list goes on.
Go for a size (or two) up if you're partial to chunky layering; those especially cold days might demand multiple layers of insulation or a thick cable knit. For smart-casual days, see how a fitted Harrington looks as a substitute for your usual blazer; above a smart shirt and wool trousers you might find it's the perfect suave yet rebellious addition to your formal looks throughout the season.
A Harrington is perfectly suited to those winter days that'll be spent mostly indoors, lightweight enough so you won't overheat as soon as you step into a shop or bar. Choose from a vast range of Harrington colourways, picking out tones that work with your existing wardrobe for maximum versatility.
The Mac
A design classic, style a mac into winter for an effortlessly cool layer that keeps rain and snow firmly at bay. All but essential for living with the UK's weather, the archetypal mac is crafted in hard-wearing waterproof cotton, with a loose yet streamlined silhouette that lends itself to being dressed up or down with ease - equally at home on city streets as a country walk.
Wear a mac over your work suit to keep you dry on the commute, but don't pack it away for the weekend - the mac has become a street style hero that pairs perfectly with cosy loungewear and trainers for winter warmth, comfort, and sports-luxe cool. Wear a mac over formalwear, loungewear, and everything in between - it's an underrated hero of winter dressing that provides essential water resistance while allowing you to dial up or down the level of warmth through layers, depending on the occasion.
The Puffer Coat
The puffer coat has boosted its style credentials in recent years, now regularly seen on the world's biggest style tastemakers. As fashion fans increasingly turn to winter pieces that are as practical as they are stylish, the puffer coat has stepped up to the mark with a range of colourways, silhouettes and technical features.
The perfect balance of form and function, the puffer coat is an essential addition to your casual wardrobe, keeping you comfortable on the coldest of winter days with smart insulation and construction centred around retaining warmth. Choose a fit with room for layering up on comfortable casualwear underneath (a hoodie is the perfect sports-luxe pairing for a puffer), and you'll have unbeatable insulation against those biting winter winds. On milder days, puffer coats are so well-insulated that you'll be warm enough simply throwing one on over a t-shirt or shirt.