What are chinos? The classic trouser's history and Suit Direct's top 5 styles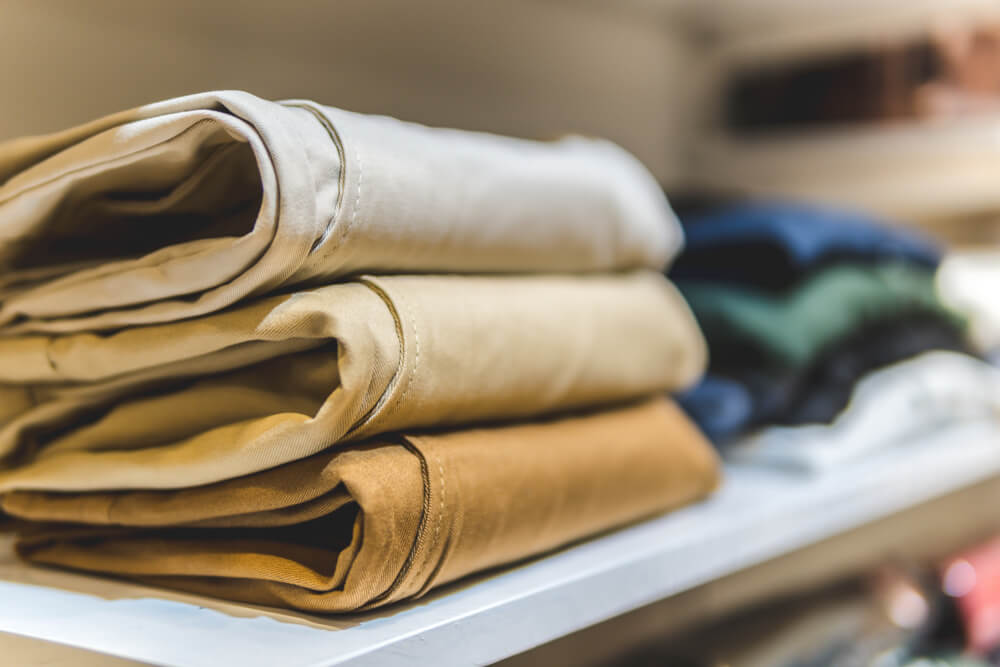 It's no secret that men's chinos - tailored or skinny - are one of the most versatile pieces in fashion today, but what exactly are chinos and what do we know of their origins? Delve into the history of this classic, smart-casual piece and shop your favourite styles now from Suit Direct.
What are chinos?
Chinos are simply trousers made from chino cloth, which is a twill fabric originally made from 100% cotton. They are now considered an ideal trouser for smart-casual occasions, and slot neatly in the middle between laidback denim and smart suit trousers on the fashion spectrum. Chinos form part of the perfect day-to-night ensemble and come in an array of styles, cuts and colours.
The history of chinos
One of the most versatile pieces in menswear, chinos have a fruitful history and go way, way back. We all know that they are the go-to trouser; they're versatile, comfortable and come in an array of colours. However, they did not quite start life in the same, laidback manner; their origins derive from the British and French military of the 1800s.
The classic chino was first invented in India by British Lieutenant Sir Harry Lumsden, who transformed his white trousers into a dull brown supposedly using a mixed dye of spices and coffee. He dubbed the colour 'khaki', which means 'dust' in Hindi, and the iconic trouser was born.
The term 'khaki' is synonymous with camouflage, and is now a popular choice of colour in contemporary fashion. But the term is also interchangeably used with 'chino', referring to aforementioned Lumsden's DIY men's trousers, which were made from chino cloth.
Well into the 20th century, armies across the world adopted the practical trouser because of their camouflaging abilities and soon, khakis became widely known as chinos due to an international trade of the trouser between China and the US. Why? Chino is simply 'Chinese' in Spanish.
Following World War Two, soldiers returned home still wearing their beloved chinos, especially during work. However, by the 1950s, chinos had gained a middle-class reputation and were donned by college students and Ivy League associates, who sported chinos with classic shirts and boat shoes.
While they went a little under the radar in the 1980s and '90s, chinos are adored by men the world over today, and the good news is that they're now accessible to all. Shop your favourite pair (or more) below.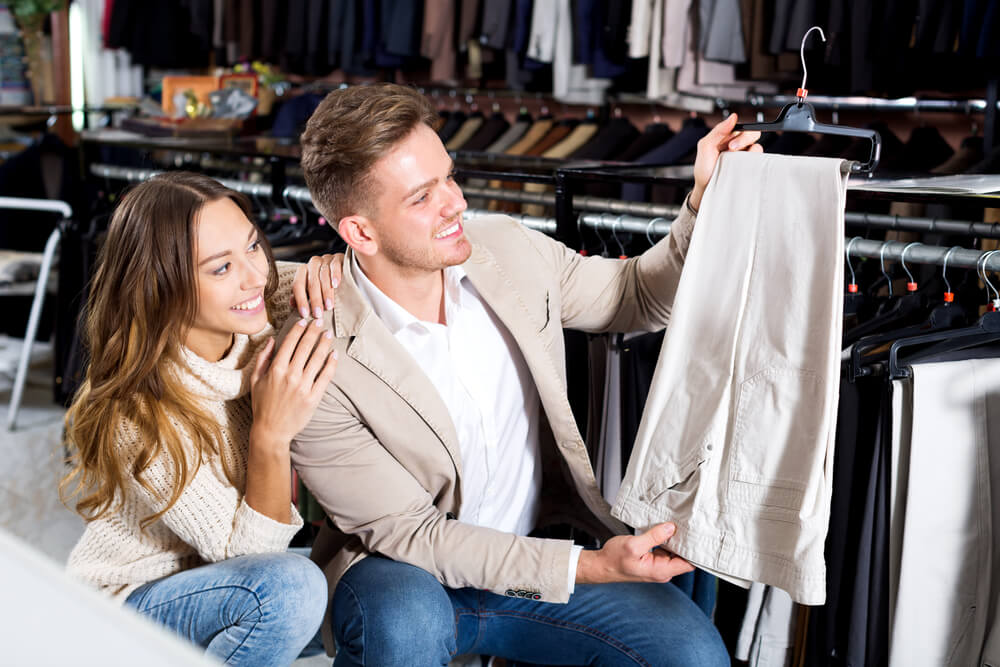 Let's begin with the colour that started it all. These chinos by Ben Sherman are lightweight and made from a stretch cotton fabric. Style yours with a casual shirt and some trainers for the perfect off-duty look.
Fancy taking the chino back to its vintage heydays of the 1950s? This off-white style is bound to be the perfect smart-casual piece when paired with iconic plaid or gingham shirts and a pair of understated, classic loafers or men's brogues.
More of a contemporary man? Not to worry; there's a style and colour to suit all preferences, and this yellow-toned chino will be a personal favourite for many. Clash yours with this vibrant multicoloured floral shirt by Ben Sherman, or stick to simplicity with this striped white tee by Selected Homme.
After a more formal pair of chinos for the office? Look no further than these Ben Sherman trousers in a classic blue. A super versatile piece, these chinos can be dressed up with a smart white shirt for work, or with a burnt orange jumper in premium cotton for cosy weekends.
When we say there's something for everyone when it comes to chinos, we truly do mean it. This understated green pair by Jack & Jones are super versatile, but will look amazing paired with a classic Breton stripe tee and a pair of laidback trainers.
Enjoyed reading? You might also like these: