How often should you wear and dry clean a man's suit?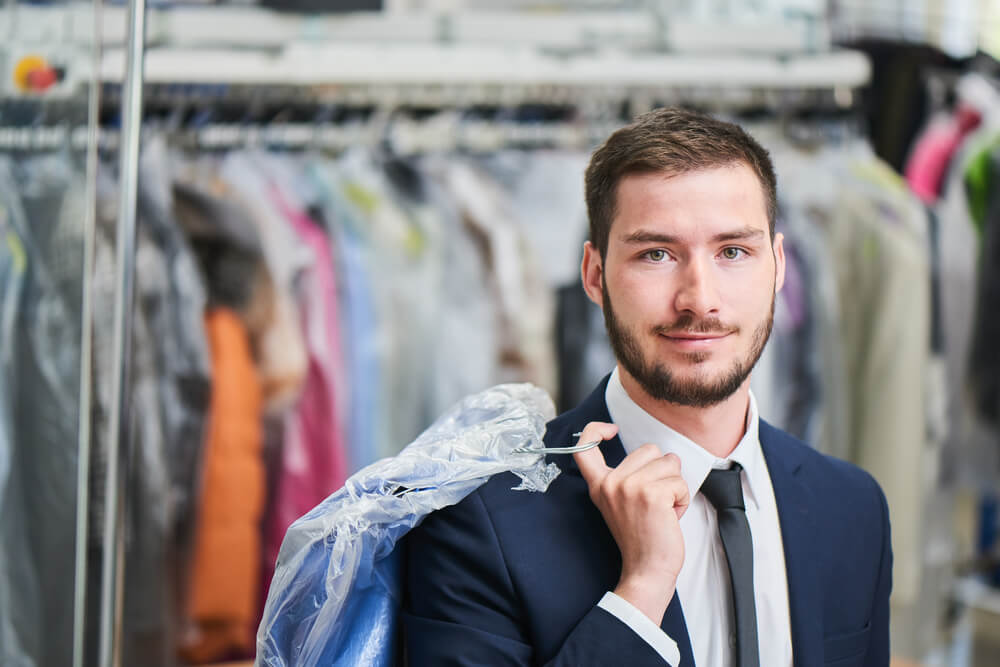 Dry cleaning is the best way to keep a suit looking fresh and clean, but it can be time consuming and costly if you're getting it cleaned regularly.
Dry cleaning a suit can also pose a host of questions.
How often can you wear a men's suit before you should head down to the dry cleaners? How can you avoid going to the dry cleaners in the first place?
Fortunately, we're on hand with the latest tips and advice that to help you with all your suit dry cleaning questions!
But remember, how often you dry clean your suit depends on how much you wear it.
Someone who wears a suit a handful of times a year does not need to clean it as often as someone who wears one to work daily, so consider our tips in the context of your own habits.
How many times can you wear a men's suit?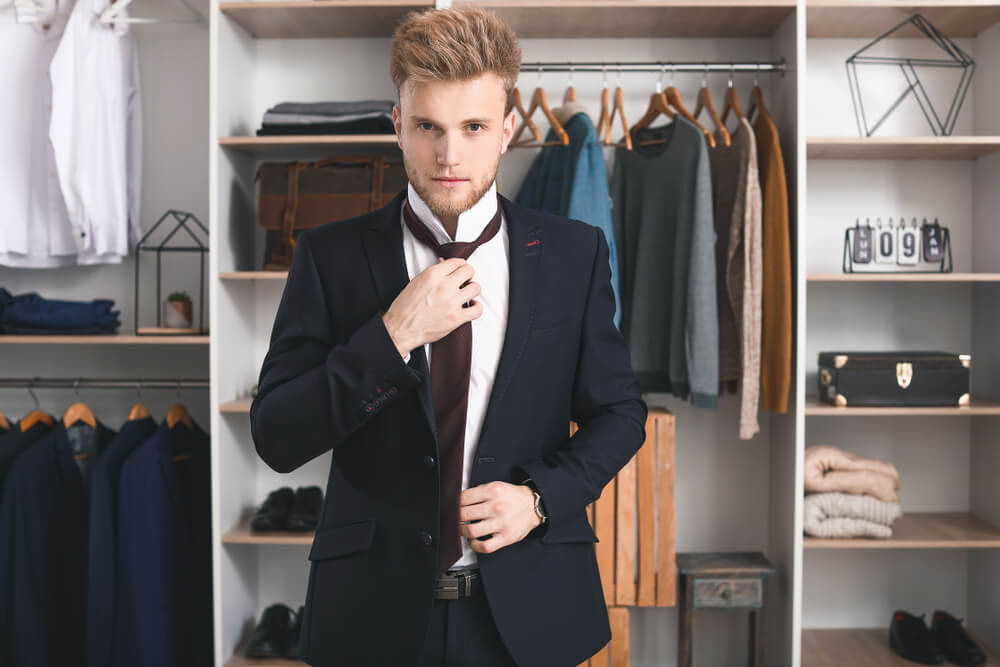 You can wear a suit as many times as you want, so long that it is still in good condition and fits well.
A good tip is to mix and match your suits so you can get more wear out of them, as well as creating a completely different look each time.
You can do this by wearing a different coloured suit jacket to your suit trouser, or by wearing a patterned shirt for one appointment, then a plain one the next, pared with a striped tie.
For a more everyday look, pair a casual shirt and casual jacket with some jeans, wear some casual trousers with a knitted jumper or a casual blazer.
How often should you dry clean a suit?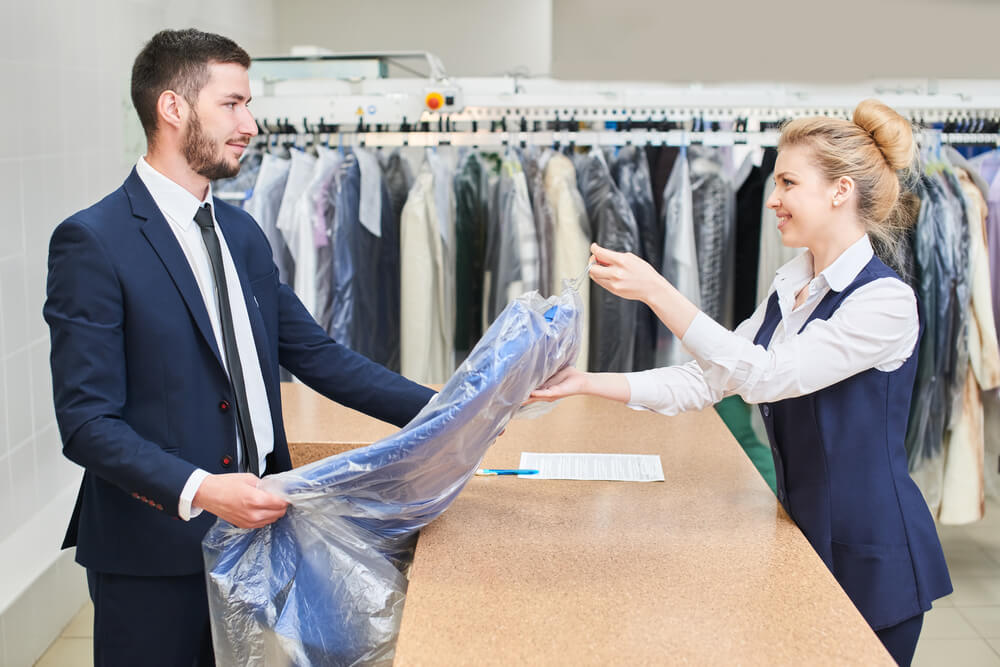 There is no set rule on how often a suit should be dry cleaned.
But it is helpful to know that suits can become shiny or lose colour throughout the process due to the amount of pressure they put on the delicate fabrics.
Therefore, it's wise to only dry clean when necessary, such as in instances where you've spotted a stain or mark.
What are the origins of dry cleaning?
The concept of dry cleaning came about by accident, like many inventions do.
In 1855, Jean Baptiste Jolly, a French dye-works owner, noticed his tablecloth became cleaner after his maid overturned a kerosene lamp on it.
Through his due-works company, he began offering a new service called "dry cleaning".
How does dry cleaning work?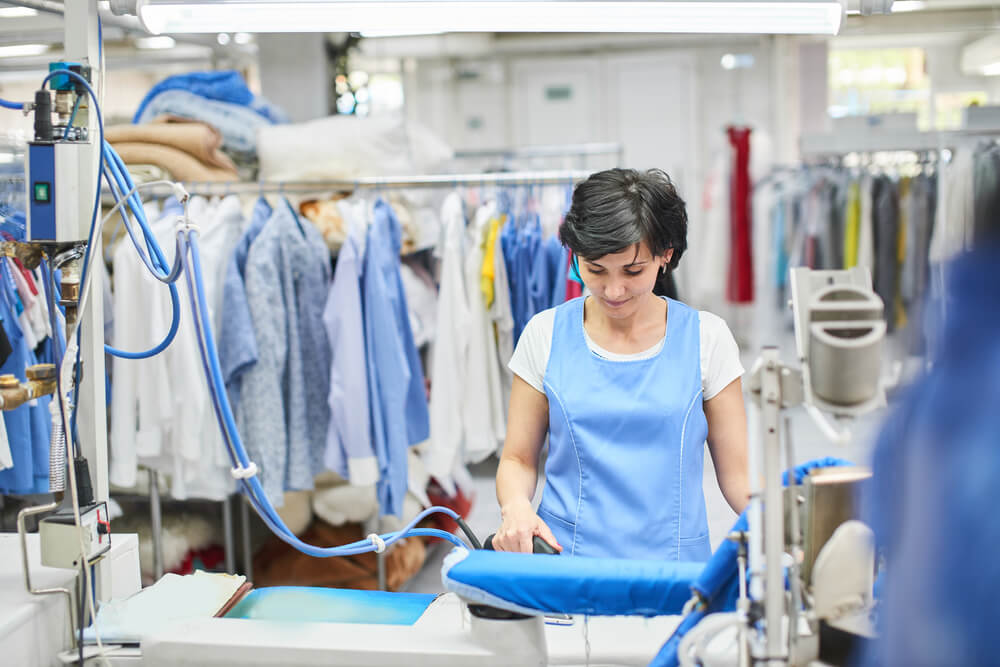 As the name suggests, dry cleaning does not require the use of water!
Dry cleaning only cleans the surface of fabrics, unlike in a washing machine where fibres are penetrated more deeply.
Therefore, dry cleaning is typically used on clothes and fabrics that cannot handle the severity of a standard washer and dryer.
The dry-cleaning process preserves the qualities of many fabrics and helps to prevent any shrinkage and stretching.
The cleaning fluid that is widely used is a liquid solvent called perchloroethylene (perc).
The clothes are put into a perforated basket, which rotates with a constant flow of perc.
The next cycle then drains and spins the clothes to expel the solvent, before going into a dry cycle, which circulates warm air through the items.
Dry cleaners are being encouraged to use more environmentally friendly solvents, such as carbon dioxide, hydrocarbon, or silicone-based cleaners instead of perc.
Improper use, storage and disposal of perc has resulted in soil and groundwater contamination at some dry cleaning businesses.
One other alternative to the method is professional wet cleaning, which does not pose risks to the fabrics as traditional solvents aren't used.
Six things you can do to care for your suit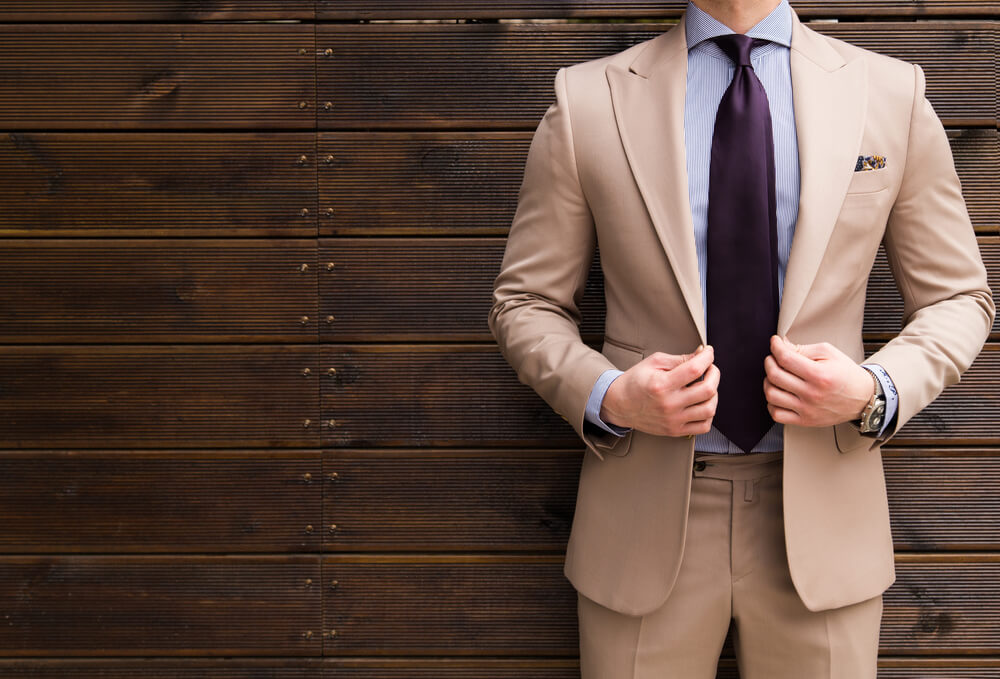 One way you can avoid forking out to dry clean your suit is with daily care, and these tips should help ensure your suit is looking its best for longer.
1. Rotate your suits
Try not to wear the same suit day in, day out. By building up your wardrobe, you will make your suits last longer.
If you buy classic styles, they will not go out of fashion as quickly. Check out the range brands of brands we stock to build your suit collection.
2. Use a steamer
Instead of ironing, use a steamer on the lowest heat setting to get the wrinkles out before you put your suit on.
The suit will also always look freshly pressed and the heat from a steamer is less damaging to fabric than ironing.
3. Brush off dirt
Brush off any particles clinging to your suit straight after you wear it, so they do not build up.
Go against the grain of the material and use short, quick strokes to preserve the cloth.
Finish off with a brush in the same direction of the fabric to keep it looking well looked after.
Don't have a brush? Use a lint roller instead.
4. Hang your suit up
Keep your suit hung up whenever you are not wearing it, whether you are in the office or at home.
Allow it to hang for a few days after wearing it as well, as this allows the material to recover and the wrinkles to fall out.
Another tip is not to not hang it too close to anything else.
5. Cover your suit up
Use a cloth cover, as this material allows air to circulate through the suit whilst it is hung up.
6. Blot off stains – don't rub
If you spill something on your suit, do not rub it! Blot or pat it instead to avoid ruining the material or making a stain.
If there isn't a stain after the spillage, you are good to go!
If it does stain, however, avoid any DIY methods - take it to a professional to prevent any lasting damage to the suit.
Choosing a dry cleaner
When you do decide it is time to have your suit dry cleaned, don't just settle for the one nearest to you because of its convenience.
Do your research by checking reviews, asking friends - perhaps looking for an eco-friendly option - and narrow it down until you find the perfect one for you.
Enjoyed reading? You might also like these: