How to guide: Styling a men's blazer with a t-shirt for a casual, everyday look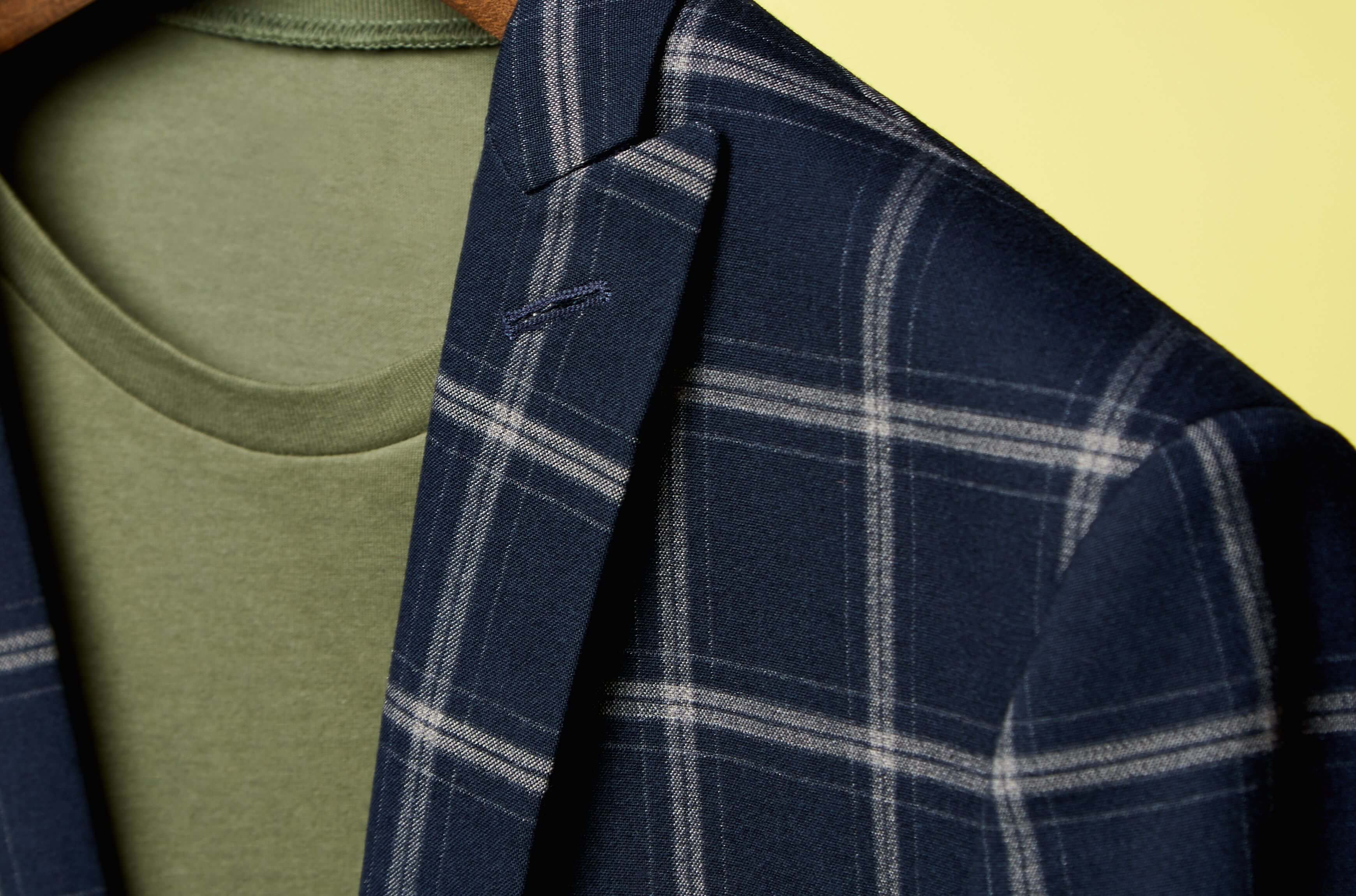 Historically, the blazer has been hailed as one of the go-to pieces for formalwear; we wear them to weddings, race days... pretty much any smart occasion we can get our hands on. But men's blazers are incredibly versatile, and can make for a great alternative to your off-duty jackets. Here, you can get the lowdown on how to style simple blazers for an on-trend everyday look.
The blazer's fabric? Cotton
First, you'll want to start by investing in the right blazer. It needs to be comfortable and versatile if you're wearing it all day, every other day... Cotton is probably your best option; we all know the benefits of this lightweight fabric and, with the warmer months ahead of us, you'll be thankful for its relaxed, breathable aesthetic.
Shop Suit Direct's top casual blazer picks in cotton blends here:
Which trousers? Jeans and chinos
Opting for your favourite black jeans or a pair of chinos over formal trousers will make a huge difference in how your casual blazer is styled. If you fancy sporting jeans with a blazer, think slim-fitting or skinny styles in muted tones. When it comes to summer, pair your blazer and t-shirt with chino shorts; they're breathable and incredibly stylish when paired with your favourite white trainers.
Suit Direct's picks:
That's it! Just opt for plain, collarless tees in splashes of vivid colour or laidback, muted tones, or think cool Breton stripes or vintage-inspired paisley. Pair this look with white trainers or black brogues, plus beanie or fedora hats and sunglasses for an understated, everyday dress code.
Enjoyed reading? You might also like these: