Men's Jacket Styles Every Man Should Own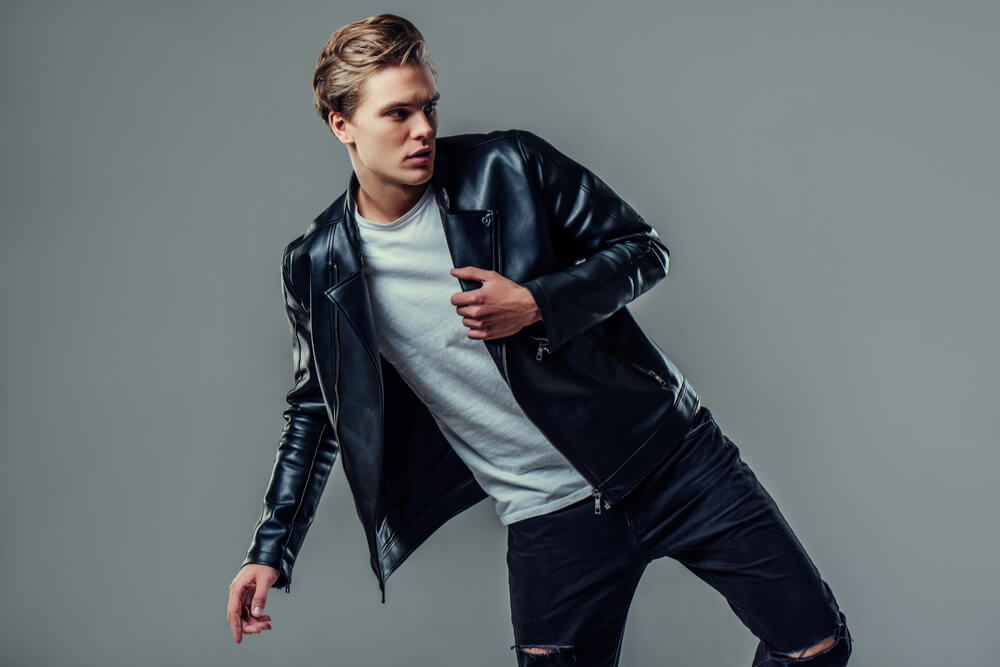 Considering how unpredictable the British weather is, it's not surprising that the Jacket is an essential component of any British man's wardrobe. We're suckers for looking good in the great outdoors – but what are the essentials?
What coats and jackets should every man have hanging by the door for any occasion? What coats are the most essential pieces?
We've gone through the essential Suit Direct ranges and picked out those clear winners in our repertoire.
The Harrington Jacket
The Harrington Jacket has been essential since the 1930s – and sees a direct heritage affiliated with cool. Elvis Presley, Eric Clapton, Frank Sinatra, Damon Albarn – the Harrington has a musical heritage like no other.
Waist length, with a boxy fit and lightweight feel, the Harrington hasn't changed much; it's every bit as legendary as the day it was first drawn up.
Shoot forward to the 21st century – and iconic menswear brands such as Ben Sherman and Melka have made this authentic jacket a legend in its own right.
The Mac
The Mac has been a legendary coat for over a century. Waterproof and unique, this ¾ length jacket perfectly sits between formalwear and more casual, every day menswear.
With its iconic collar shape and forward fastening, the Mac is showing no signs of going out of favour.
Now, picked up by classic brands and designers, the Mac is now often picked up by legendary designers and brands. One of our favourites is the Ben Sherman selection – which has also mixed and melded with the Harrington to create the legendary Harrimac!
The Parka
The Parka is another heritage staple – one that continues its legacy after decades. The Parka is a real winner for any weather; adopted by the Mods to create an essential component for those weekend ride outs.
Our favourites are the fish tail parkas, from the Ben Sherman range. These are truly authentic legends of menswear - which feature that all-important bike friendly design and heritage colourways – completed with the classic borg lining.
The Overcoat
This is a heritage feel that still adds that very same level of suave sophistication. Traditionally made of wool and tweedy fabrics, the men's overcoat is an enduring classic.
With sharp lapels, melton detailing and a selection of colour schemes, the overcoat has been continued by many different brands at Suit Direct – all with a unique handwriting that continues into modern British menswear.
We've a huge range of unique overcoats at Suit Direct – dive in, and see how an overcoat can elevate your formal wardrobe – not obscure it.
The Bomber Jacket
Another mod essential – the Bomber jacket sees its heritage in military styling and the adoption of jets into the US Air force. Since adopted by musical subculture – ranging from skinheads, punks and rockers – the Bomber is now a common sight on the high street.
Lightweight, yet warm and comfortable, the Bomber is perfect for Autumn and Winter yet never feels stifling or restrictive.
When it comes to an authentic mod look, there's only one choice – it has to be Ben Sherman. The brand has taken it from the classic ripstop design, to knitted and herringbone fabrics.
The Blazer
The Blazer is a useful little accessory – beyond looking smart and refined, the blazer adds a little bit of extra layering without becoming overheated!
With such a huge range of men's jackets and blazers, it's of little wonder that there's a huge range of fabrics, fits, patterns and styles for the man seeking a fashion statement.
We've a countless range, from velvets to tweeds – and each of them is a winner.
Enjoyed reading? You might also like these:
Back to Blog